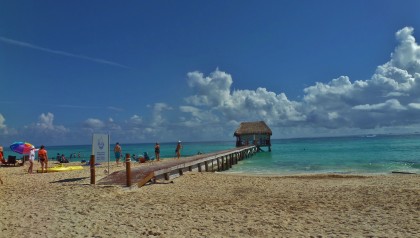 Playa Xcalacoco is a nice small beach just north of Playa Del Carmen where you will feel far enough from the center of Playa but still easily go to for the day. There are so many awesome beaches to go to along the Riviera Maya that this beach is not a destination in itself for tourist, but more of a beach for locals that want to experience a nice different beach to visit.
Xcalacoco Beach
The water is very calm here because of the reef and rocks. There are some parts of the beach that are rocky. The cool thing about the rocks are the small pools of water and the sea life that lives there. If you look closely you will see tiny fish and crabs. Birds also walk around here feeding giving you a nice chance to seeing several types of sea birds.
The sand here is more course with small bits of seashells.
There are no services here except a lifeguard stand. Bring your own towels and snacks and carry out your trash.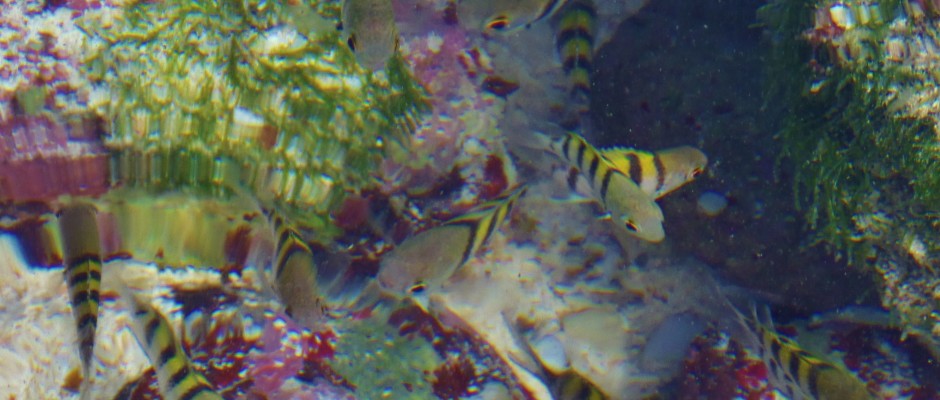 Hotels at Xcalacoco
It should noted that even though you are not in the center of Playa Del Carmen with tourist walking up and down the beach, this beach is between two hotels. Le Reve and Azul Fives are the two resorts near this beach. Le Reve is only a 25 room hotel, so it is not a mega resort. Azul Fives is a large resort but has a large pool area to occupy guest. Even though guest come to the beach, there is plenty of space that is not directly in front of it. Both of these hotels did not really impress us to make it highly recommended on our hotel guide for the Riviera Maya. Azul Fives does have it's fans but we only recommend this hotel when it is on sale because the Mayakoba Hotels have a much better value for a similar price. Le Reve is a nice "boutique like" hotel but boutique hotels in the center of Playa offer a much better price and easy access to walking 5th Avenue, restaurants, and activities. The difference is Le Reve is on the beach and those in Playa are usually not but rather on 5th Avenue or 10th Avenue.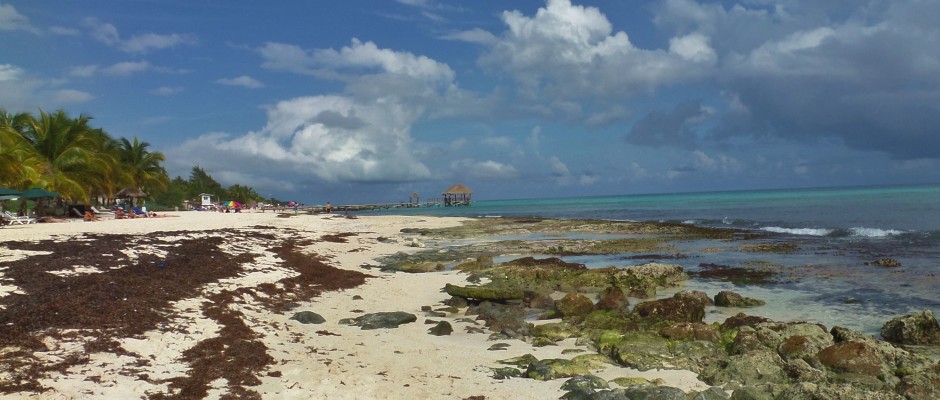 How to get to Xcalacoco Beach
You will need to drive to this beach or possibly bike there since there is no public transportation. You could technically walk up the beach from Playa Del Carmen but it would take you about one hour.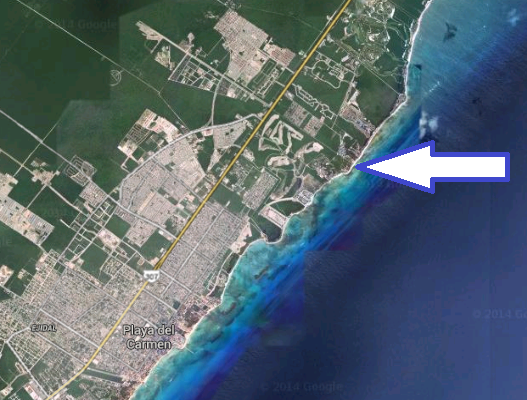 Go north on the 307 highway. Go past the entrance to Grand Coral and at the traffic light (where the "Coco Cola factory" is) turn right on the road with a sigh pointing to Lol-Tun neighborhood. Drive down the road about 3 minutes. You will pass several housing developments.  Next to Azul Fives Resort you will see a small public beach access. You will not really see any signage, you will just see some cars parked there. If you come to Le Reve Hotel you passed the entrance. Parking is very limited! This stretch of road is very small and there is space for only about 15 cars. So you may have to park on another section of the road and walk. This is good news because it means that many people do not come to this beach.
Enjoy this local beach just north of Playa. Maybe you will see a nice rainbow or sunset there to add to your enjoyment of a day at the beach.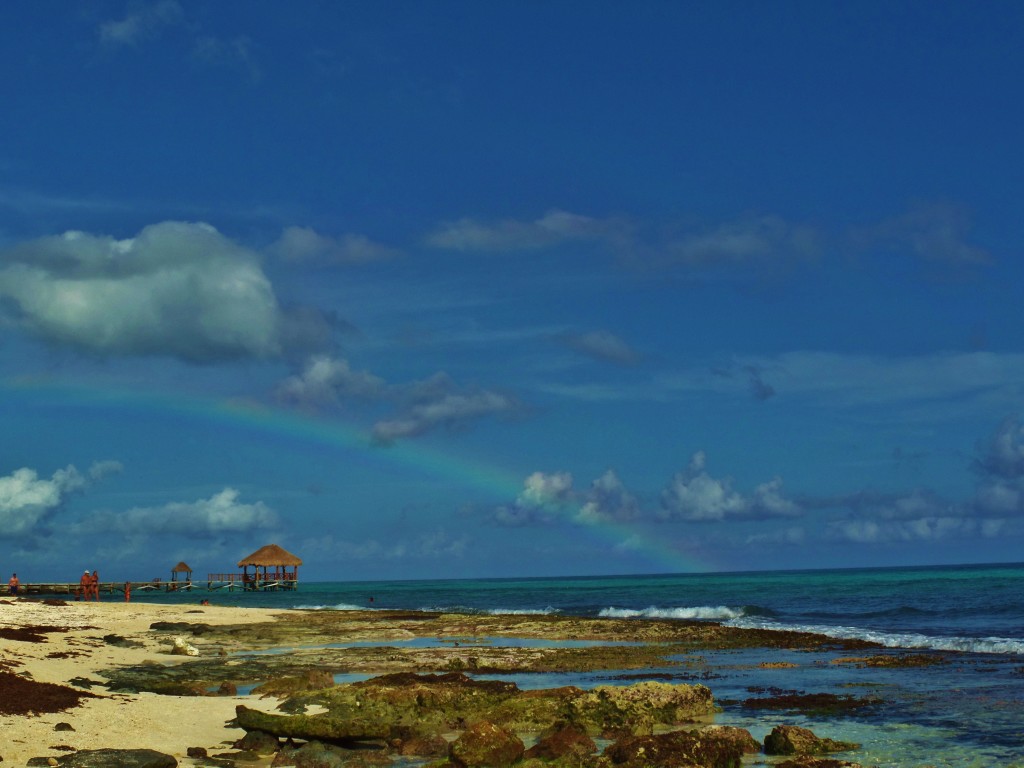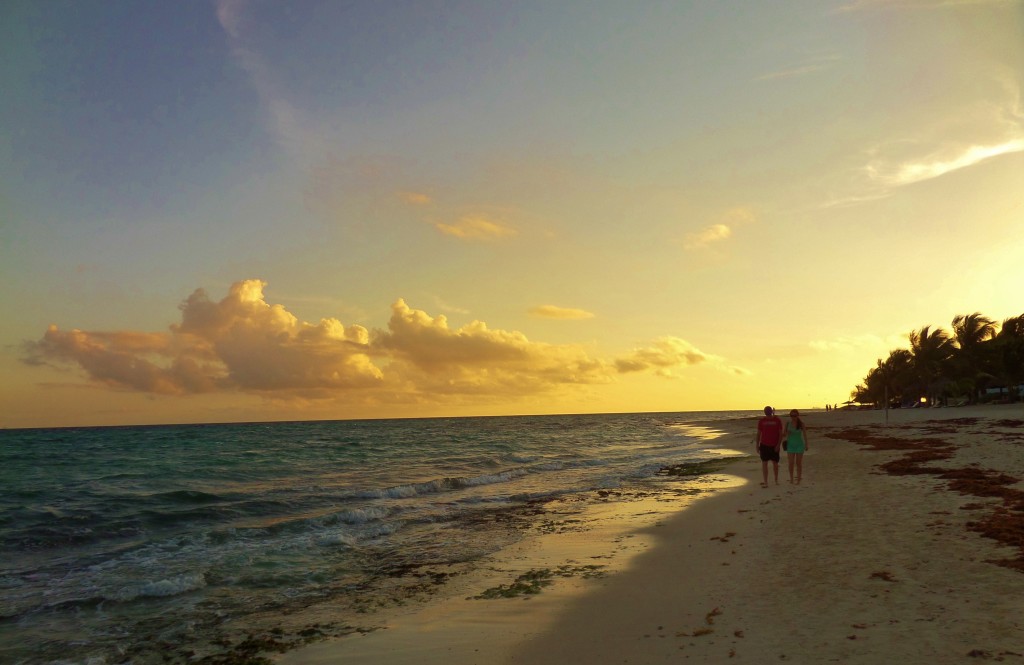 Have you been to this beach before? What did you think about it? Let us know in the comments below.