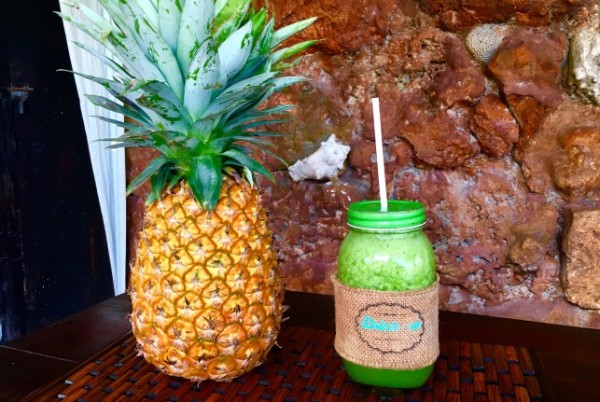 La Jungla de la Rivera is a small restaurant in the Colosio neighborhood on the north end of Playa Del Carmen that serves up healthy juices and menu items at inexpensive prices. It is a nice little place with outside seating. Colosio is not known for it's restaurants but we keep seeing new things there popping up and some nice basic options.
Menu at La Jungla Restaurant
The menu here generally has healthier options and good juices. Prices for a meal and drink will run you about 70-80 pesos. This is a good deal and why we included them on our famous Cheap Eats Guide to Playa Del Carmen. Breakfast options and lunch/dinner options available.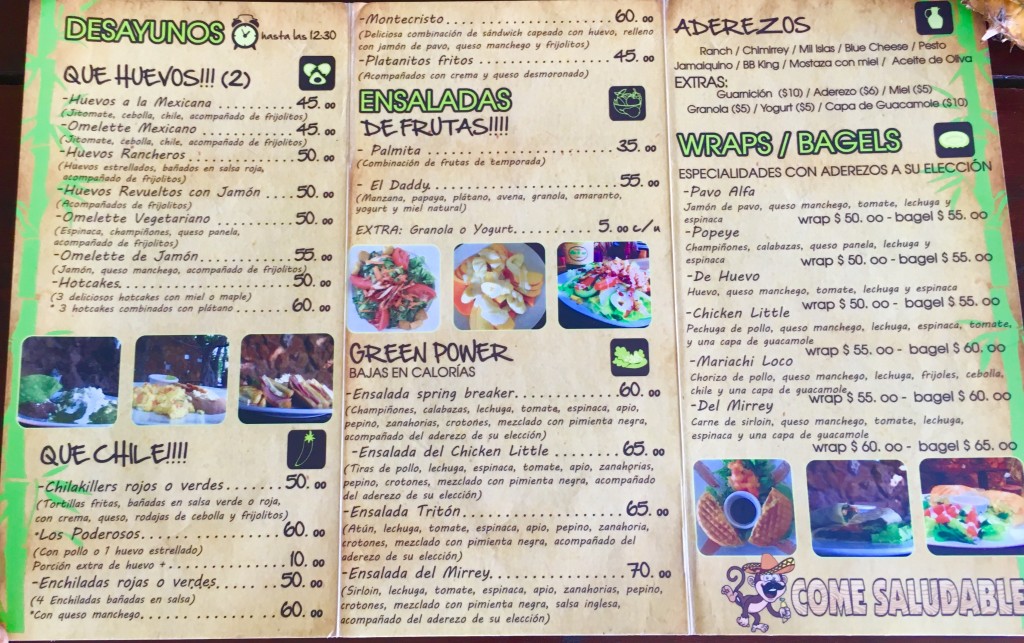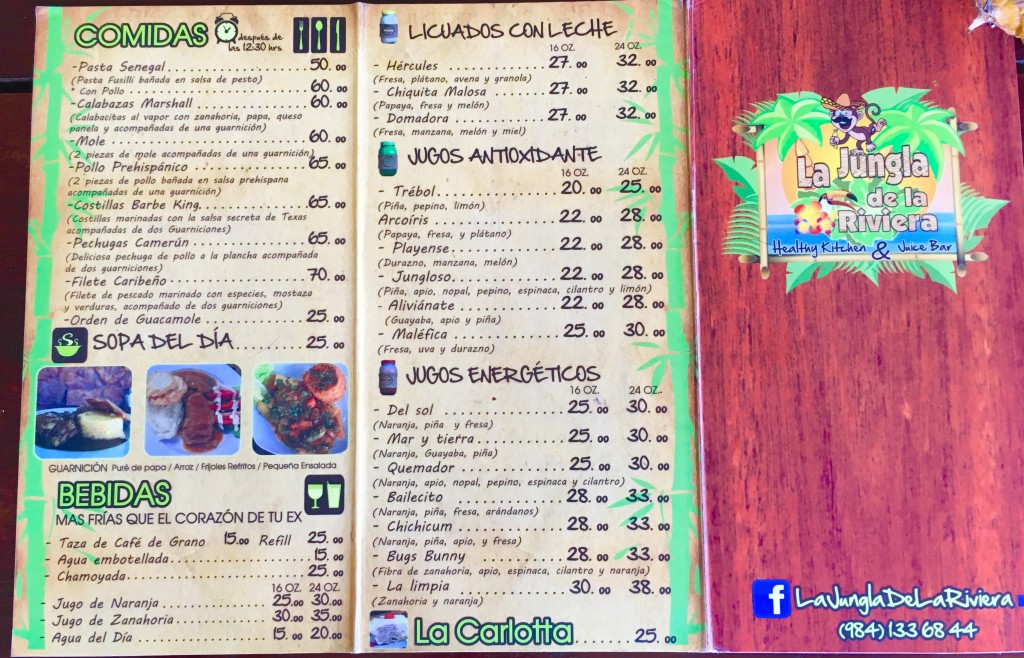 Note: This is a cash only restaurant.
Our Recommendations
This is not going to be a location tourist go to because it is far out of the center, but more for locals. If you pass though Colosio often then you might want to seek out this place to have a bite or juice. We like the fact they do things differently and not like all the other restaurants. The juice combinations are good and this also is a healthy place to eat not only for your stomach but for your wallet.
If you go to Muscle Beach Gym then this restaurant is right across the street and a good place to recover after a workout.
For other healthy options to eat in Playa like this, see our Healthy Eating Guide to Playa.
Hours
Open everyday from 7:00am-1:00am.
Restaurant location map
La Jungla is on 10th Avenue between 68th and 70th Streets.

Have you been here before? What did you think? We would love to hear from you in the comment below.