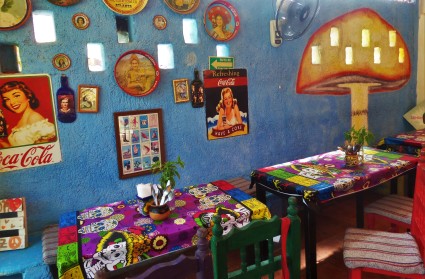 El Hongo is one of those places that you hear about from many people and since it is tucked into a corner of Playa Del Carmen you don't get there right away but when you do you discover this funky, independent spirit feeling, hippie place that is dedicated to working with children and the arts and also offering up good meals in the restaurant.
El Hongo the Cultural Center
The people at El Hongo like to work with children and promote the arts. Every Saturday from 10:00am-1:30pm there are classes and activities. Contact them for more details if you would like your children to participate (see phone number below).
El Hongo Restaurant
This simple and funky restaurant has nice meals and daily specials. Prices are very affordable and most plates are around 60 pesos. There are soups, salads, sandwiches, Mexican food, breakfast items, and pastas. This is a very vegetarian friendly place and why we added it to out Healthy Eating and Vegetarian Guide for Playa Del Carmen.
Just one example of a daily special is the pictured plate below. It is grilled octopus with rice. We have to say it was the BEST octopus we have had in Playa Del Carmen. So you just never know what you are going to find here.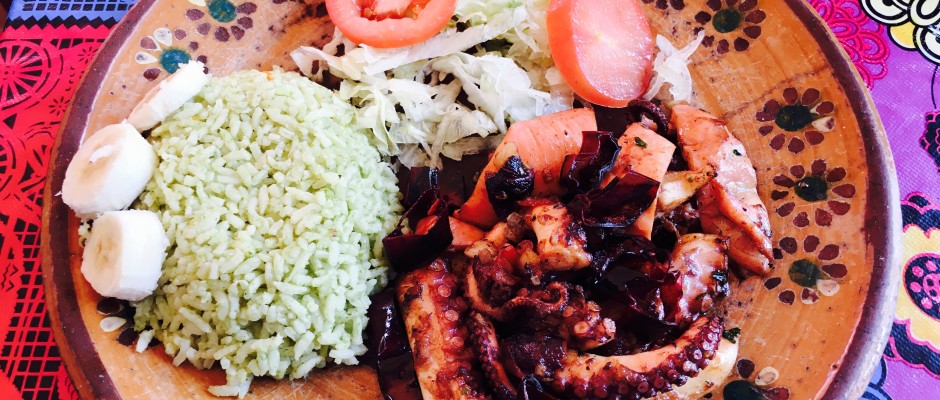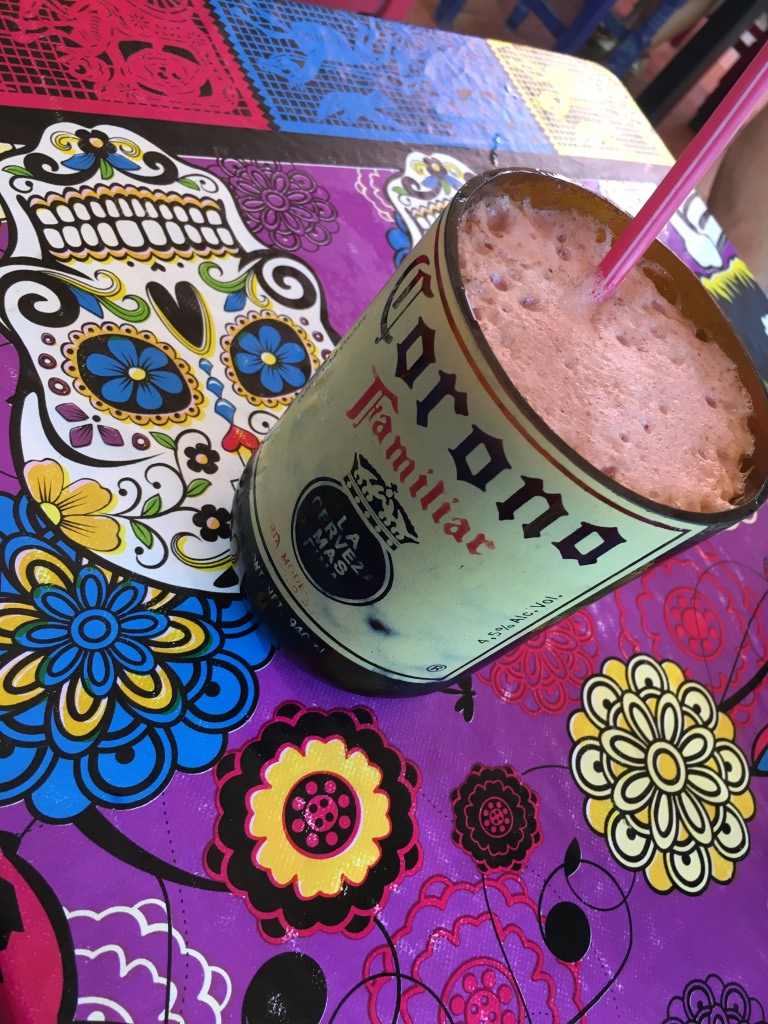 Graffiti Murals
Once you pull up near El Hongo you see colorful murals along the walls of nearby houses. This has been a local project with artist from around the world. Seeing the murals is something that adds to your little adventure to the corner of Playa. For more photos of murals in Playa Del Carmen see our gallery here.
Our Recommendations
For tourist this is far out of the normal tourist area and we recommend going here only if you appreciate the independent spirit of the place, want to see some murals, and have an affordable and likely tasty meal.
For locals this is an interesting place to check out sometime. It is something unique and if you appreciate the vibe of the place along with an affordable meal, you will probably go back again and add this to you list of funky places to take guest or visit.
Hours
Open Tuesday-Friday 9:00am-5:30pm Saturdays 9:00am-1:30pm Closed Sundays.
Phone Number
984-109-5356
Location
El Hongo is on Calle 19 Sur between 80th and 85th Avenues.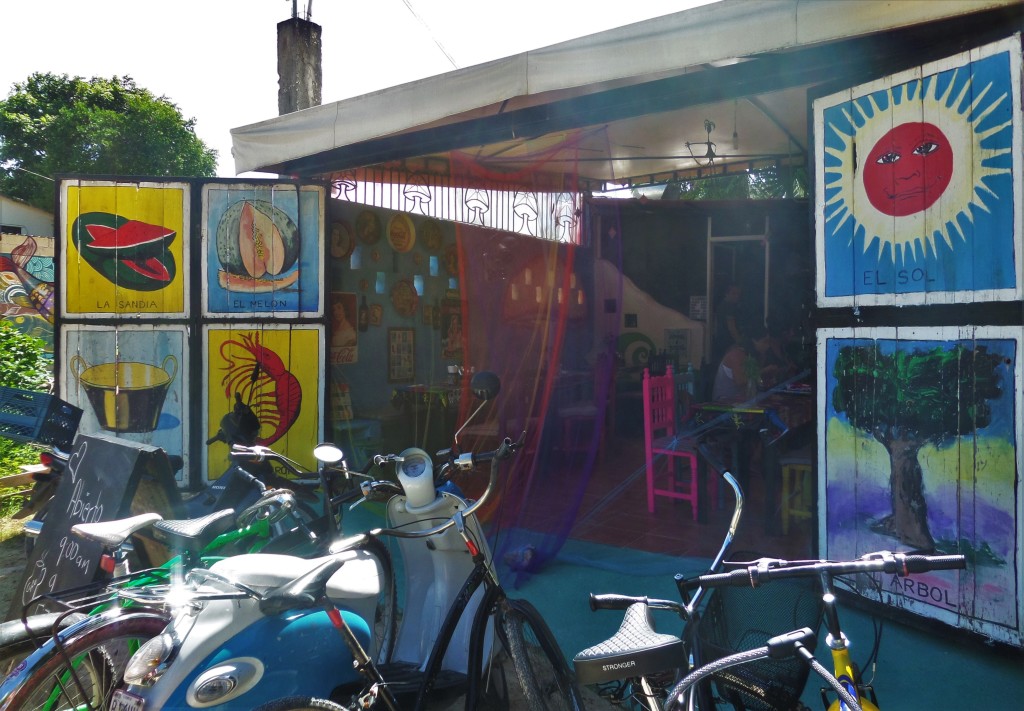 Have you been here before? What did you think? We would love to hear from you.