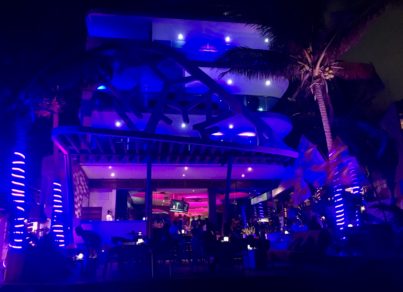 The Keel Restaurant offers a new beachfront option
Many people that come to Playa Del Carmen like to visit a beachfront restaurant. However there are not as many restaurants on the beach as you might expect. You might be happy to hear there is new beachfront option called the Keel Restaurant. This restaurant is in the new Carmen Hotel on 8th Street.
The Carmen Hotel replaced an older hotel with a new vibrant, almost South Beach feeling hotel. Part of the exterior looks like it has large coral wrapped around it and the front is open to the ocean with a streamlined interior with pink and blue lights.
The Keel Restaurant is on the main level and about as close as you can get the lapping waves. You have the option of eating on the deck or in the inside pictured below.
This restaurant is small scale but with a lively feel. Often there is live music beachside or events on the roof. Keel Restaurant makes for a nice dinner by the sea or an upscale evening out.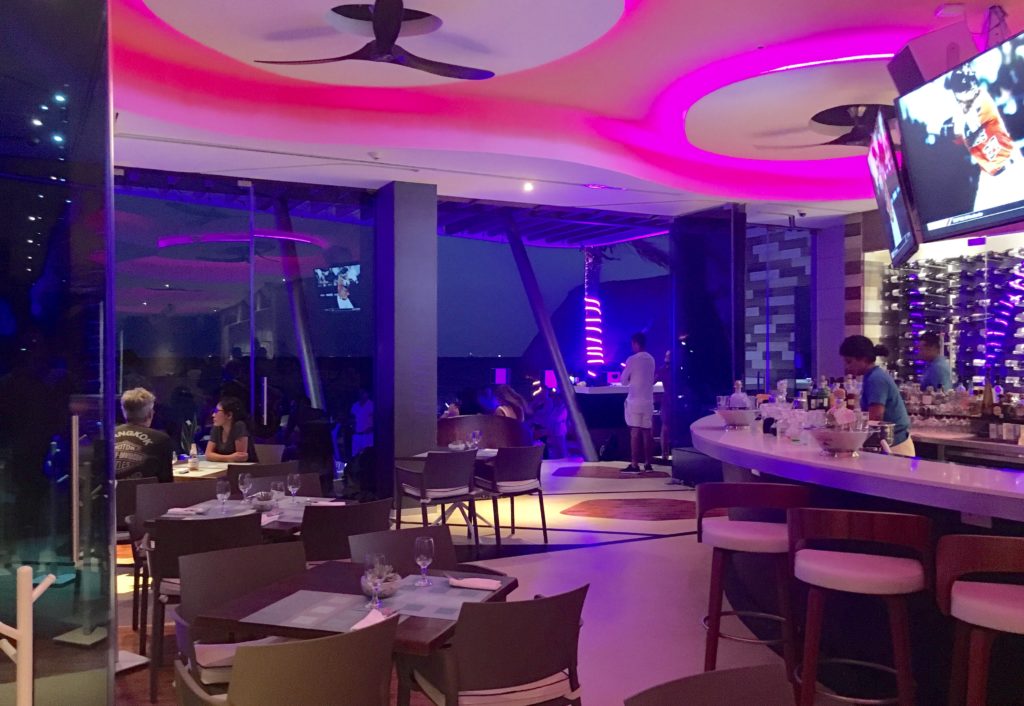 The interior of the Keel Restaurant in the Carmen Hotel on 8th Street.
The menu at Keel Restaurant
One notable fact to start with, this restaurant believes in sustainable eating. They buy locally and from small producers whenever possible. All eggs are free-range and organic fed from local farms.
The menu has a lot of seafood influences and good standard international gourmet main courses. We have to say the sides with the dinner were very good. Mash potatoes and grilled vegetables were very good. There are six brick oven pizzas on the menu and 4 pasta dished. The open fire gill section will satisfy your meat lovers out there.
The bar has a full range of cocktails as well as bottle service for your table. Keel Restaurant also has an extensive wine list and they also have champagne for those special occasions.
Below are photos from their dinner menu.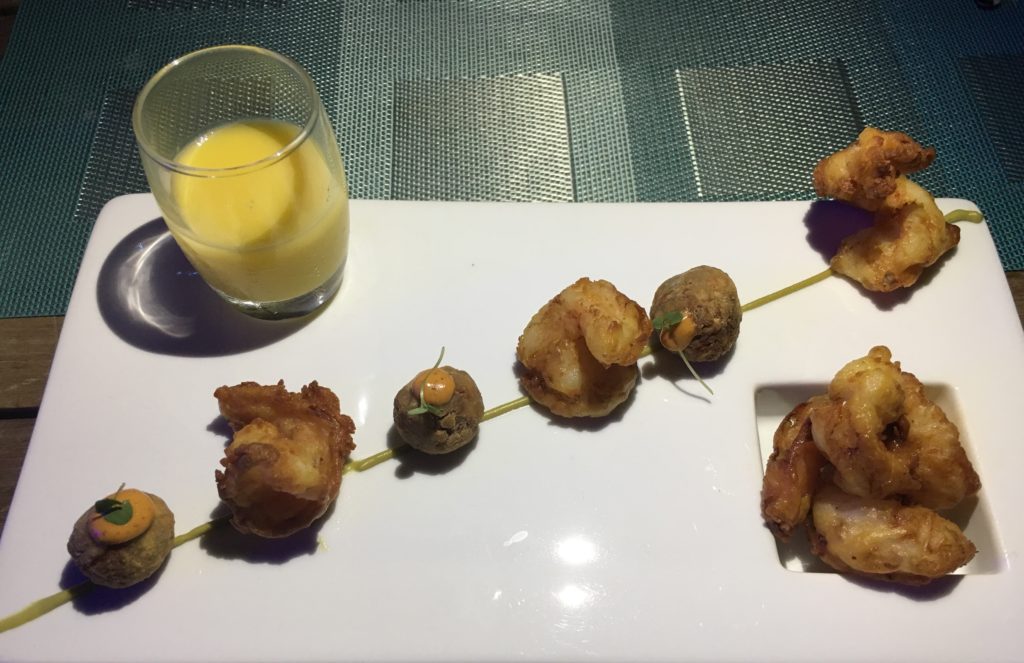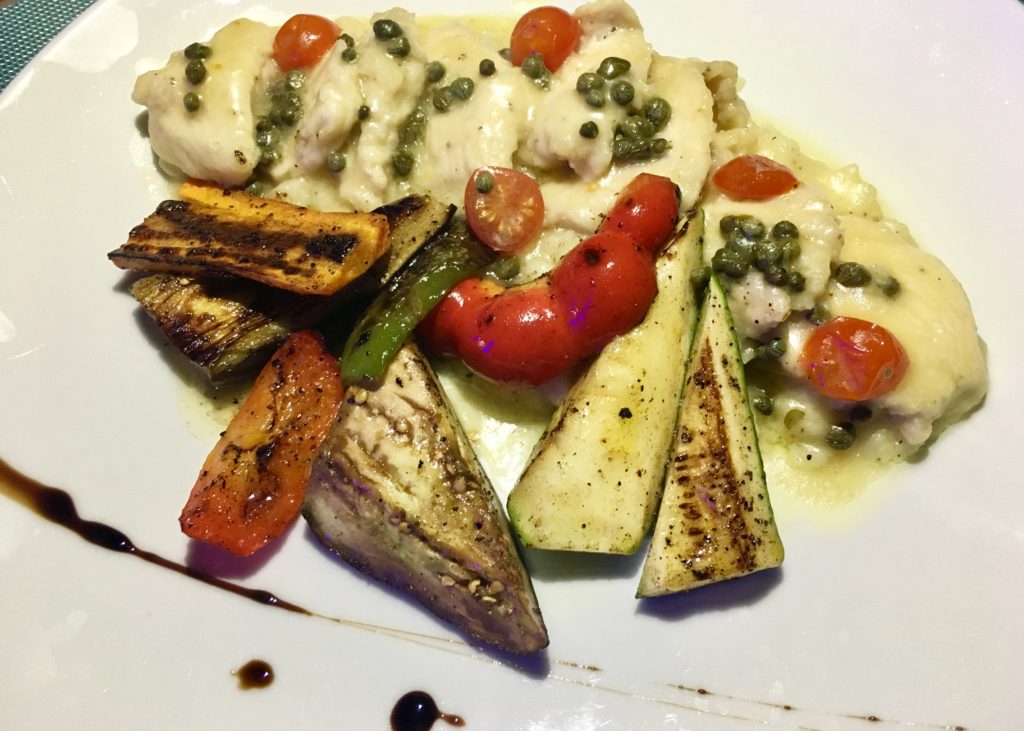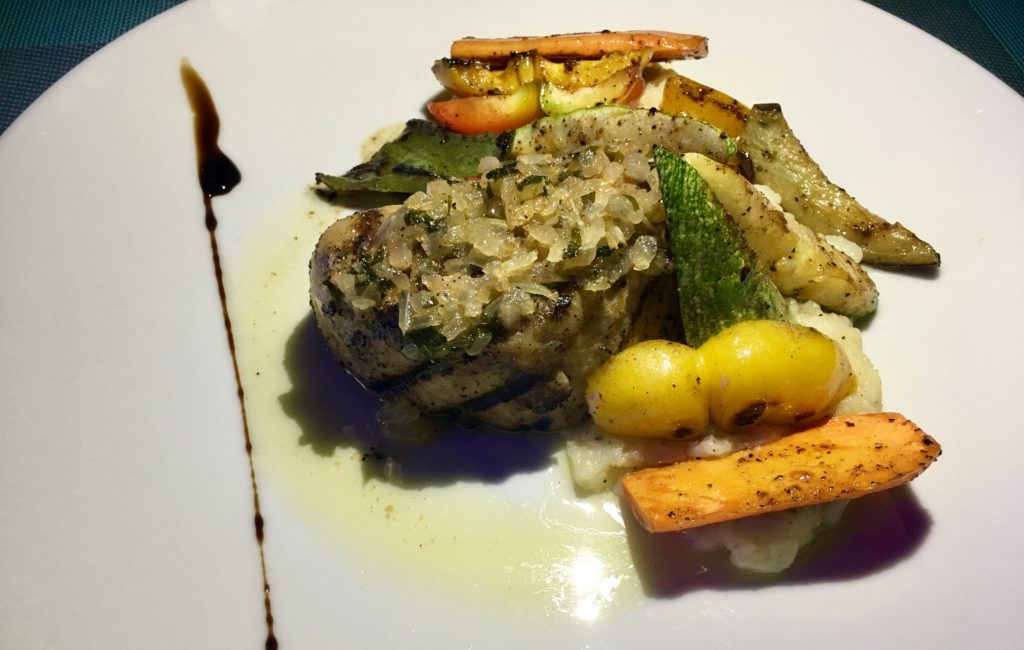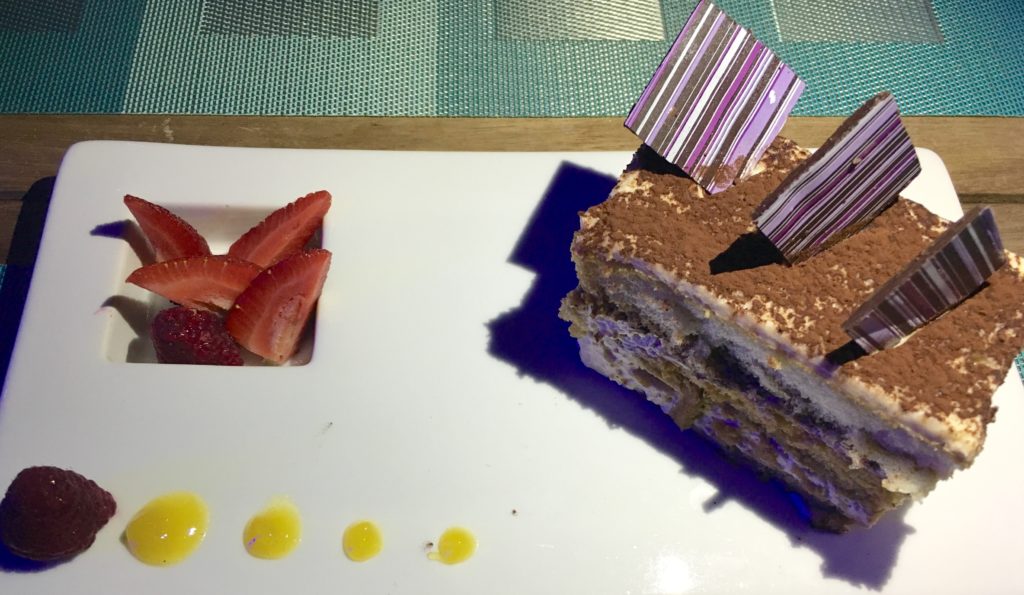 Menu prices at Keel Restaurant
Appetizers 190-260 pesos
Main courses 320-480 pesos
Grill specials 250-550 pesos
Brick oven pizzas 190-280 pesos
Pastas 190-290 pesos
Desserts 135-190 pesos
Hours
Open daily from 7:00am-11:00pm. Breakfast, lunch and dinner served.
Phone number
984-803-2409
Where is Keel Restaurant?
The Keel Restaurant is in the Carmen Hotel which is on the beach and 8th Street. This is a pedestrian area so if you are going to be driving here, be sure to check out our parking guide for Playa Del Carmen.
Do you like eating at beachfront restaurant in Playa Del Carmen? We have a whole guide on it and you can find Keel Restaurant on it! You can also see our full restaurant guide for Playa Del Carmen here.
If you would also like to read more about the Carmen Hotel and it's beautiful rooftop that is open to the public, see our article here on Deck 5 at the Carmen Hotel.
Have you been to Keel Restaurant at the Carmen Hotel? What did you think? We would love to hear from you in the comments below.