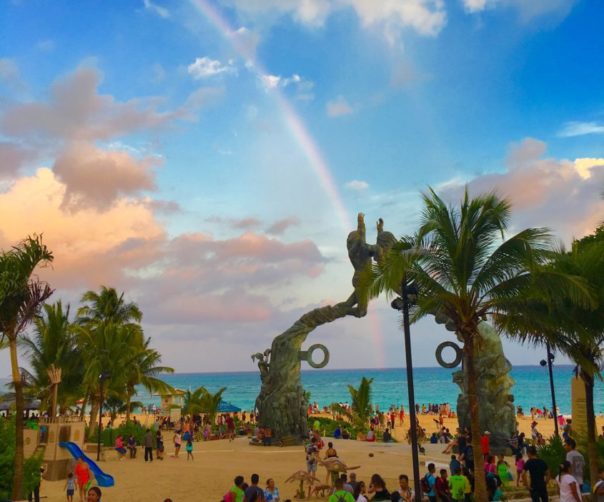 How to deal with humidity and mold issues in Mexico
Moving to any new place is going to expose you to new situations. Moving to Mexico and many of the popular destinations that expats like will expose you to humidity. The humid tropics and ocean front living will bring along with it issues that you will need to deal with. Here are our best tips to mitigate and live with the humidity.
First step, rent or buy the right place
If you are new to living in Mexico, the first step is choosing the best place that will not have an issue with mold. This might be hard for you since it is all new circumstances. Here are some tips that can apply to both renting a place and buying a place in Mexico.
You should always try to see a place before renting. Photos can look nice, but they don't show the nooks and crannies nor the smell.
April and May are the driest months. Places can seem normal at these times, so it is good to look for signs of mold issues in closets and cabinets.
First floor units often have more issues with humidity. Usually the air flow is less and higher humidity from rising humidity from the ground. It is best to avoid ground floor units, both for renting and unless you really need a level access unit.
Do closets and cabinets have louvered doors or something that allows air flow? This can be important in closed spaces.
How is the natural air flow? Unfortunately in Playa Del Carmen most buildings face north and south but the breeze comes from the east off the ocean most of the time.
Are there ceiling fans? These really help circulate air in the unit and can save energy over air conditioning.
Since most units come semi furnished with rental, check the mattresses. Most apartments do not have the newest or mold resistant ones. If there is a noticeable problem, ask if possible to change the mattress. This applies more to long term rentals and more expensive rentals.
Is there natural light entering the unit? Sunlight is a great killer of mold and can be a good help.
Things to think about when buying a place in Mexico
Many new condos have started to be built with sheetrock. Normally this is for the ceilings only and the walls are cement. If it is not made with mold resistant sheetrock or even built properly, you could end up with a mold issues inside your ceiling. Most new condos are meant to be air conditioned all the time. This means that if there are power outages for a long time (i.e. hurricanes) or you like open windows, you might have a problem.
Some new condos are smaller, but cheaper. These small units might seem like a good value since you will rent it out and not live there. The problem with some buildings is the air flow and small space. Some condos we have seen have only one window facing inward. This means you are reliant on air condition to keep the unit more or less free of mold.
Check for over the stove fans and bathroom exhaust fans. This is not standard in Mexico. Especially in the bathroom where you will have extra humid air, it is best to mitigate this by having a good window or exhaust fan.
How to deal with small problems with mold
If you have a seasonal problem when humidity levels are really high, there are some simple things you can do to help the situation. If your problem is larger, there is no way these ideas can really solve the problem, because you are in a loosing battle. So here are some tips to deal with small issues.
Products like DampRid can absorb excess humidity in closets and confined spaces. These come in jars and hanging bags. These products are found in supermarkets and some hardware stores. They are not super cheap and will add up if you keep using them all the time.
Running your air condition on dry mode will suck out a lot of humidity and lower your overall cost of air conditioning. The two settings on your air conditioning are cold and dehumidifying. Cold setting makes it feel colder while dehumidifying also makes it feel cooler by taking some of the humidity out of the air.
Clean with Clorox or bleach alternative products. These will keep small issues at bay.
Have a schedule of cleaning for pillows. These can mildew fast. Even moving them around and putting them in the sun can help.
Store more food in the refrigerator. This can include pasta, flour, and other dry goods. This also helps with keeping small bugs out of your food.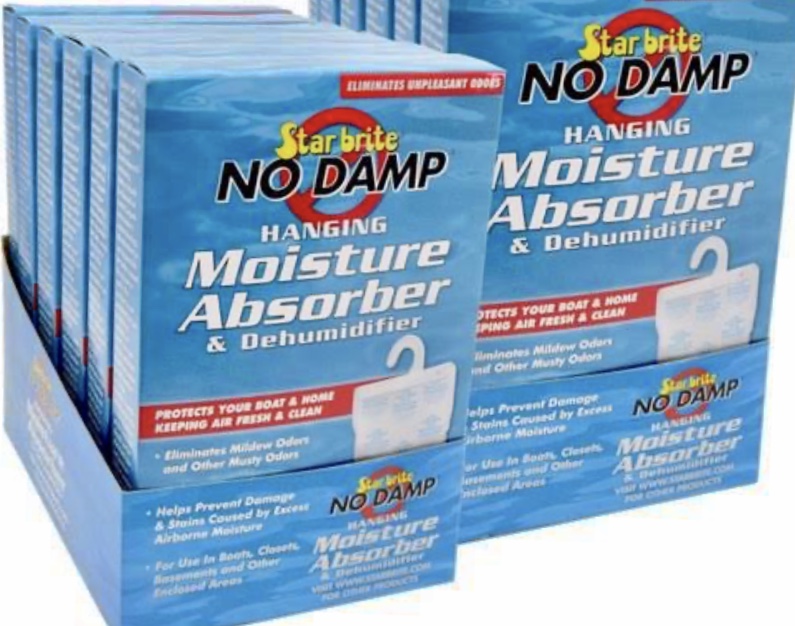 Don't forget your car!
Even vehicles can have an issue with mold and mildew on the inside. This means dealing with it in some new ways. Here are some tips:
Regular use of your car and air conditioning will help keep things smelling normal. Use dehumidifying balls or packages for times when you will not use your vehicle.
If you are going to store your car for a while. It is best to have someone open it up once in a while. Even parked indoors, the car can have humidity issues.
If your car is smells musty, it is good to clean your car to eliminate the problem, rather than just use air fresheners. Ozone spray from AutoZone or a spray of 50% water and 50% vinegar can help to wipe down your car.
How to avoid mold and mildew in your home in Mexico?
The average house in Europe, Canada or the United States will not have many issues with humidity and mildew because the climate is much drier than many parts of Mexico. For example, in the Riviera Maya we have year round warm weather and humidity. This causes a constant battle between keeping things dry and clean and humid and moldy. There are however, some important steps you can take to avoid some problems and mitigate the situation.
Remove cardboard or paper coverings from the back of mirrors or pictures. The close proximity to the wall creates a perfect place for mildew. By removing this paper or cardboard, you leave only plastic, glass and perhaps hardwood that will be much more resistant to mildew.

Picture frames and mirrors can grow mold on paper and cardboard backing.

Put spacers between mirrors and pictures on the wall. Giving more space between the wall and art or mirrors will give them a little more breathing room.
Having a closet that has a mildew problem will alert you to what types of leather and fabric mildew. It will surprise you what clothes mildew while others do not. You might need to store some leather goods like belts and shoes in other closets.
Circulate air in your home. This can be done with fans, open windows or air conditioners with fan setting.
Have an area to dry your sweaty clothes while they wait to be washed. Many times you will have moist clothes and piling them in the clothes hamper will create the perfect mold situation.
When buying furniture, think about air flow and materials. Soft woods and overstuffed furniture are not going to hold up as well. Make sure air can flow under and around your furniture.
The paint you use on the walls is very important. Many like a strong oil based paint because it is very durable and nice looking. These paints do not allow humidity to pass through and you can end up mildew. It is best to use a paint that will allow the walls to breath.
Is it all bad news about the humidity in Mexico?
The answer is no. People have lived for centuries in the humid climate of Mexico. It is only our "modern" world that has more issues because we are not living in harmony with the conditions. The more you use local materials and methods, the more you will mitigate the problem of mold and mildew.
The humid weather gives us great plants and tropical gardens that are not available in other areas. You will also probably notice that you will not need moisturizers for your skin and other products. You might even notice that you look younger! After living a while in Mexico and traveling to less humid places, you will probably be reminded by your chapped skin how lucky you are in humid Mexico.
Humid climate is something many embrace and deal with after moving to Mexico. It is best to fully check out a location and know what the year round weather is like. Not all locations in Mexico are humid. Some places like San Miguel de Allende are in the desert and have very little humidity most of the year. So, if you are thinking about living in Mexico, you don't always have to deal with it depending on where you move to, but if you are moving the the Riviera Maya, it will be something to live with. Hopefully with these suggestions, you can adapt better and learn to live with it.