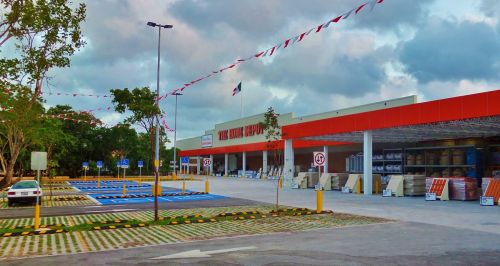 Home Depot in Playa Del Carmen
The much anticipated Home Depot store has opened in Playa Del Carmen. This makes another one of the popular "big box" stores to arrive for the convenience of shoppers in Playa and this area of the Riviera Maya. Previously the closest store was in Cancun, which was the only Home Depot in Quintana Roo state. Shoppers, remodelers and weekend project warriors would trek as far as from Tulum to the Cancun store. Now everyone can take advantage of the new location in Playa Del Carmen.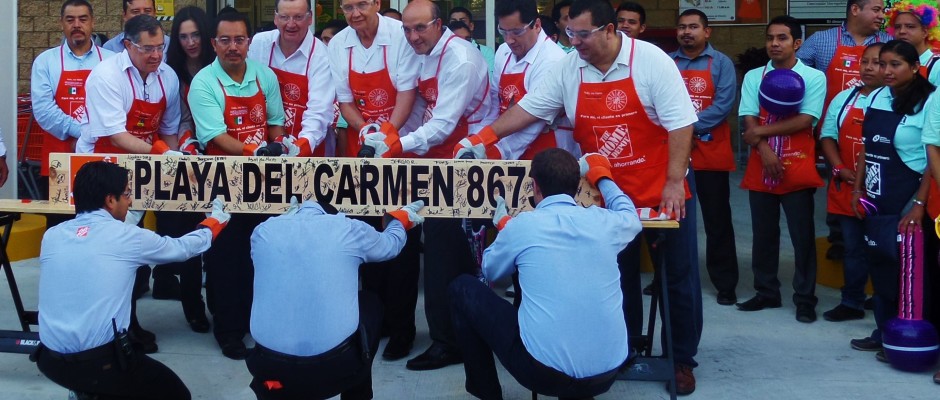 Why is Home Depot so popular in Mexico?
People would go all the way to Cancun to the home Depot there for many reasons such as one stop shopping, numerous products available, having things available and in stock, ability to see what is available and wander the store, and clear prices for things.  Traditionally in Mexico, shopping for construction materials means going to a specialty store. So if you are redoing a bathroom, you might need to go to a tile store, a lighting store, a bathroom fixture store and in another store find caulk, paint and other supplies. This might make a project take much longer because of the time it takes for sourcing materials.
When you do move to another country you can find it hard to get to know local products and usually learning the name of construction materials in Spanish is far down on your list of words to learn. So going to a local shop and asking for things that are behind a counter or in a store room can be tedious let alone a lesson in the metric system.
Now with the new store it makes it easy to shop for everything in one place.
What does this mean for customers?
Prices on some products can be higher over local specialty stores, but it is hard to compare sometimes because the quality of the product and price cannot be clearly compared because they sell different brands. The City of Merida has had a Home Depot for several years now. Residents there find it very convenient for buying products but do notice how it is usually a little more expensive for some things then the local stores.
Customers do love the knowledgeable staff and service at local specialty stores. The good thing about these specialty  stores is the ability to buy small amounts of things and the knowledgeable staff. For example if you need 23 screws, you can buy just that many and not a bag of 200 and the people would normally know what is the best screw for your project and be able to explain each of their products in detail. Some of this service and knowledge gets lost in large store as well as the customer experience.
It will however make it easy to start projects and easier for your partner to go shopping and look at all the possibilities for your home and get on you about those projects that have been waiting to be started. Let the nagging begin!
What does this mean for Playa Del Carmen?
The city is growing and there is a large market for materials but in the long run this should impact some of the smaller independent suppliers along the highway. Seeing the new Home Depot store really impresses the convenience, availability and visibility of products. This means we should see some vacancy of the commercial spaces along the highway business corridor.
We can also see in the next few years a trend in home design and exterior features to have the "Home Depot look". As the popularity of the store grows in our area, we expect exterior doors to be similar on houses and pictures of real estate for sale to start having some of the similar house elements because the amount of people that will shop at Home Depot.
What is the new Home Depot store like?
The new Home Depot is very much like that stores in the US and Canada. The basic model is the same and even the layout.  There are some new products for people to see because of the climate and culture of building here. That is why we featured  few of these below.
There are four isles of tile, after all this is Mexico and all floors are tile or concrete. The only carpeting the store sells is outdoor carpet. It has lots of green grass varieties of carpet and brown colored outdoor carpet.
The store features model kitchens and the kind of a "Playa style" look to the cabinets. The "Playa style" is a little European and modern with non wood materials. This Home Depot does have wood cabinets and we were surprised to see wood closet cabinetry as well. The closet storage isle was one of the most popular when we walked around. Since many of the new homes sold in developments do not include the closets, this is a finishing touch home owners need to do.
The store does have a garden department but we find this to be a bit boring (see photo to the side). It mainly only has small plants and nothing very exotic or tropical. There is a plant store just a block away and we hope that people find this rather then buy the same plants from Home Depot. The plant store is located right on the Carretera and Avenida Colosio. There are a few billboards that block total sight of the place, but check this out for large pots ceramic pots and interesting plants.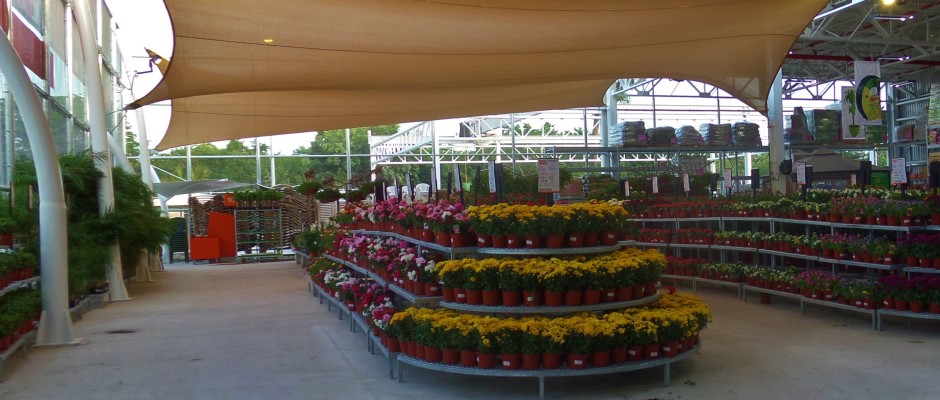 The wood department is nice to have in Playa Del Carmen. There are not easy stores to get wood here and it is nice to have everything priced and ready to go. They even have cutting services in the department for you.
The window and door section makes it easy to think about building on to your home or remodeling. They have some really nice doors. (See photo at end of article below, and only about $300USD)
The lighting department offers a different range of lights then in the US or Canadian market. It is the same as the Cancun store but it is a great selection to have when thinking about what to install in your home or update the look. This is the largest selection we know of in Playa Del Carmen and it makes it nice to shop and compare what is in your price range.
Overall the store is really nice and a great location to get to. We see this becoming a popular place to run into other expats.
What are some products sold here that are different?
Due to our climate here and methods of construction there are different materials that are sold here. Here are just a few of them.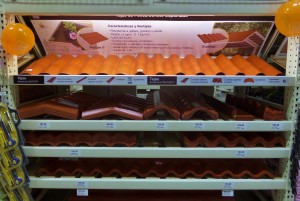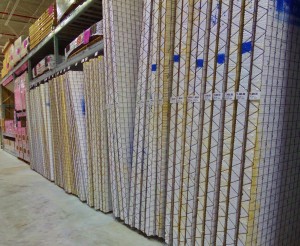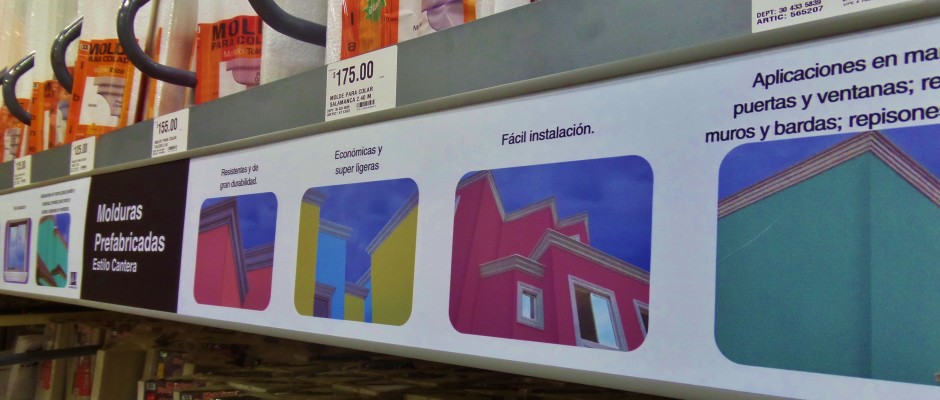 Need a Factura?
If you own a property and might be interested in selling it in the future, then having a factura will enable you to take those expenses off your capital gains taxes. A simple cash register receipt will not work for this purpose. Mexico requires facturas which are more like invoices. Home Depot makes it easier to get these. There are computers in the front of the store where you type in your information and it prints our your facture. If you do not have all the required information then you can go back and type it in to get your factura on another day.
Where is the Home Depot in Playa Del Carmen
Below is a map, but it is easier of you know it is at Avenue Colosio and the Carretera. It is on the west side about a half block back. We are sure you will see the signs.

Phone
Hours
They have very convenient hours and long hours per day. We are impressed.
Monday-Saturday 7:00am-10:00pm Sundays 8:00am-10:00pm