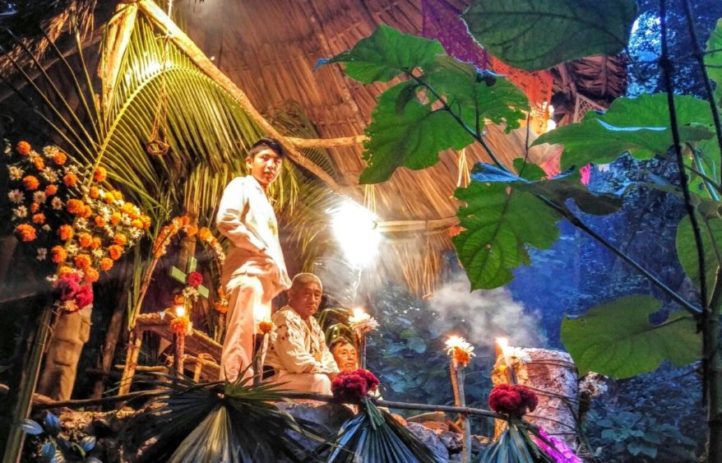 Hanal Pixan, the authentic Mayan Ceremony with allTOURnative Tours
Hanal Pixan – "Feast to the souls" in Maya language – it's a tradition that tries to honor in a very special way to friends and family whom passed away. The Mayan celebrate three days in which souls can visit their families and share this period together. For those of you that follow our website, we have an article and video here from last years Hanal Pixan. This is a special event that is sure to be memorable.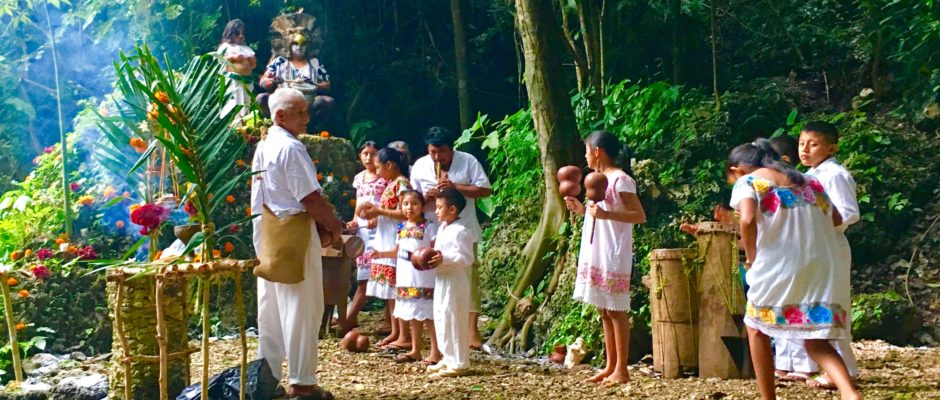 Preserving traditions of the Mayans
As an effort to rescue this tradition, which is almost left in the past for the new generations in the communities; allTOURnative in its commitment with the preservation of the Mayan heritage, supports and organizes this celebration since seven years ago in cooperation with the habitants from Tres Reyes community, that today receive visitors from surrounding communities and tourists.
To promote pride of the Mayan culture in the youngest ones, they are motivated to participate in the organization and preparation for this celebration, which nowadays attracts hundreds of visitors and gives them the opportunity to live an interactive experience with the community families, who welcome them in their own homes to explain the symbolisms of their altars, sharing their customs and rites of the festivity.
The Mayan Priests from the community gather together with the visitors in Cenote de la Vida and perform the blessing ceremony to the visitors and pray for the souls with percussions and hundreds of candles. Finally, the participants enjoy a delicious dinner full of typical dishes typically served at Hanal Pixan.
This celebration is prepared in one of the three days that the custom indicates: October 31th, dedicated to children; November 1st, dedicated to the oldest; or November 2nd dedicated to all souls.
It is an extraordinary experience that opens your senses to the richness of the Mayan cultural heritage.
When and where will Hanal Pixan take place?
• Date:
• Location: Tres Reyes, Quintana Roo (Mayan Village)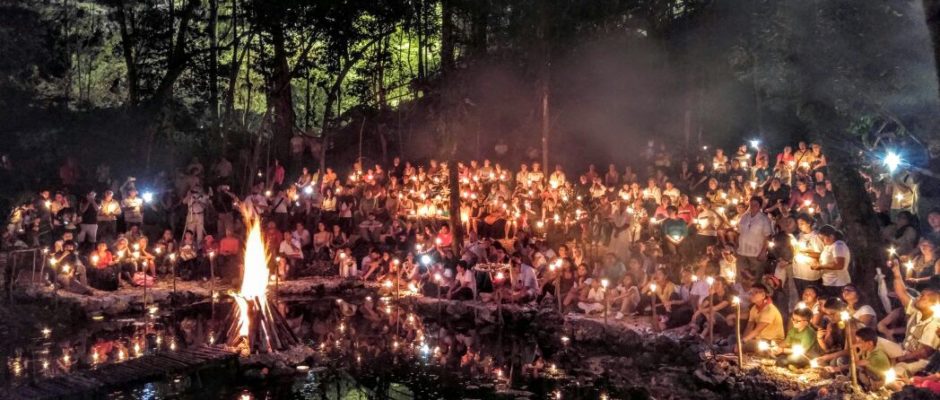 How to buy tickets to Hanal Pixan with allTOURnative
The event has a limited availability of 250 participants, for this reason it is suggested to make an early booking to the email [email protected] and telephone 01800 46628483.
Tickets include:
• Round trip to the Mayan community from departure point.
• Visit four altars in the family houses.
• Walk through the community graveyard.
•  Walk across the suspension bridge.
•  Mayan ceremony in the cenote.
• Traditional dinner with local dishes.
Recommendations for this cultural tour experience
This expedition is not suitable for physically challenged, or people who suffer heart conditions, respiratory or back problems. It is not recommended for pregnant women or children under 6 years old. It is suggested to eat before the pick-up time, the dinner will be served until 8:30pm. There is walking involved so it is recommend to bring comfortable shoes for irregular paths, long sleeve light clothes, raincoat and cash to purchase handcrafts, Mayaritas and photos.
We hope that if you are interested you will be able to attend this once a year celebration of Mayan culture. It truly is a magical experience.