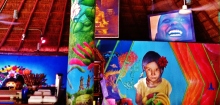 Nativo Restaurant in Playa Del Carmen
Nativo Restaurant is a staple in Playa Del Carmen for those looking for a healthy meal with consistent quality. When you go you will feel native to Playa not only because the décor is "very Playa" but also because you will be finding something that locals know about and visit. Nativo now has several locations throughout Playa to serve you up some healthy Mexican dishes. Their new location on 30th Avenue just north of Constituyentes is a nice two story restaurant with vibrant paintings and murals of local scenes. (Not to be confused with the Nativo Restaurant a block before the new one, they are the same owners, it is jut so popular, there are two locations on 30th Avenue just blocks apart)
Location on 30th Avenue
This location is still open and the new one is just a block north.

As far as food goes, we highly recommend the chilaquiles mole. It is a dish with fried tortilla chips, a mole sauce, chicken, a light sprinkling of cheese and fresh avocado slices on top. Their mole sauce is one of the best we have had.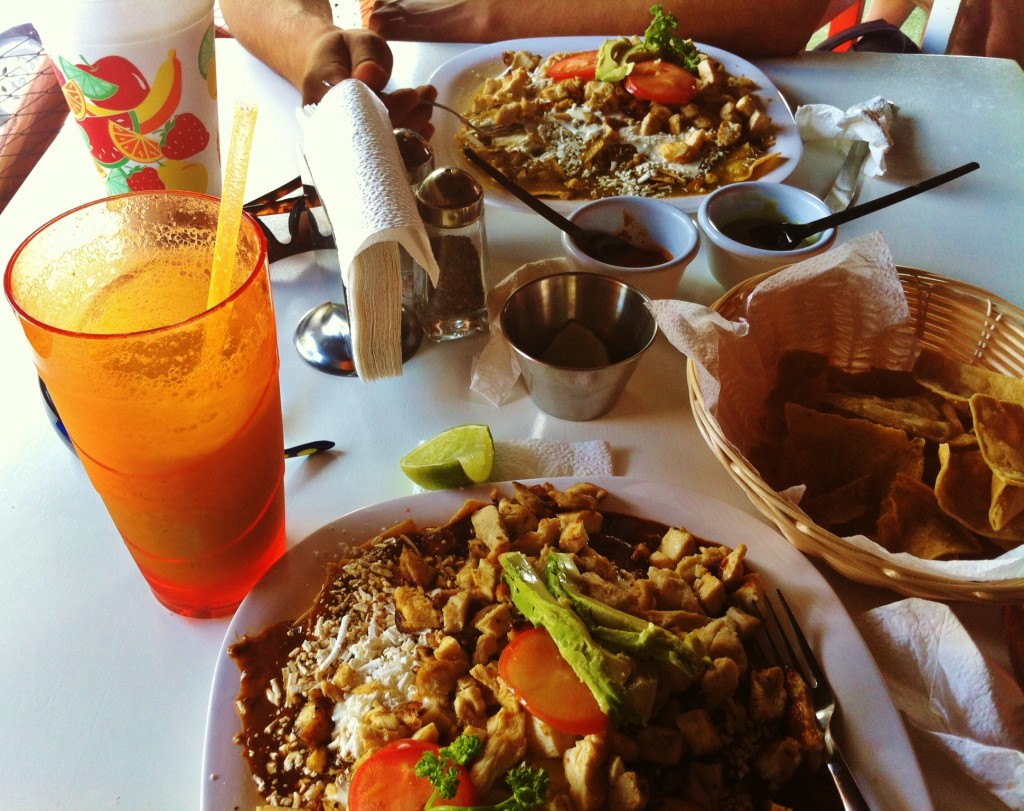 We can recommend other things as well, their food is fresh and tasty. You can tell from the pictures of the restaurant and when you go in person that the abundance of fresh fruit is not just a display, they serve up some great fruit smoothies and juice combinations.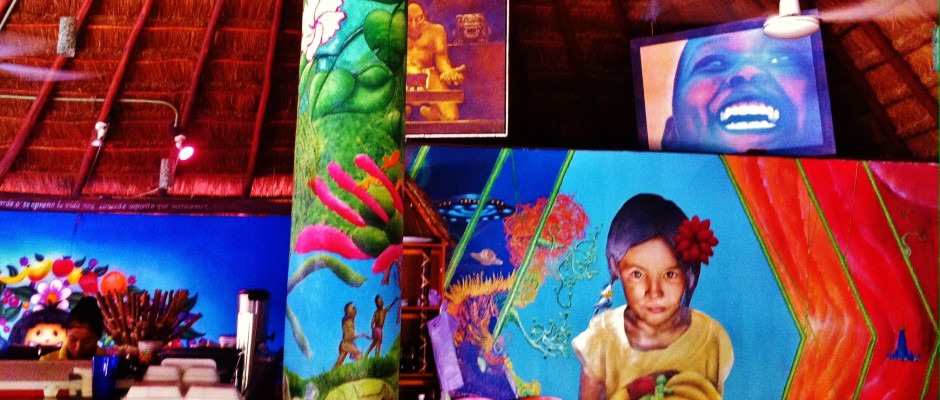 Hours
Monday-Sunday 7:00am-12:00 midnight
Prices
We listed this in our mid priced restaurants. It is on the low end of that level. It is easy to spend 100-150 pesos per person at Nativo. The portions are large so you do get a good value for your money and will most likely need a takeout container to take home the extras.
So if you want to go native, go to Nativo Restaurant. You might even see this local there.
Have you been to Nativo Restaurant before? What did you think? Let us know in the comments below, we would love to hear from you.