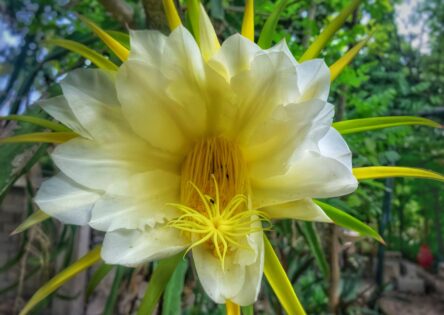 How to get into gardening in the Riviera Maya
If you are moving to Playa Del Carmen or another part of the Riviera Maya, you might want to try your hand at gardening. Many that are moving to Mexico have more time on their hands, and this makes room for some of those hobbies you might be interested in. Gardening is one of the hardest arts and one of the most rewarding. It is one of the hardest arts because you are creating with living things that have a mind of their own. It is one of the most rewarding because you are creating a living space for nature and creatures.
Gardening and creating a landscape is a whole other experience in Mexico. The climate is dramatically different from where many people are from, so this makes it a challenge as well as an opportunity to create something beautiful in your yard. Here are all our best tips for you so you can enjoy gardening in Mexico.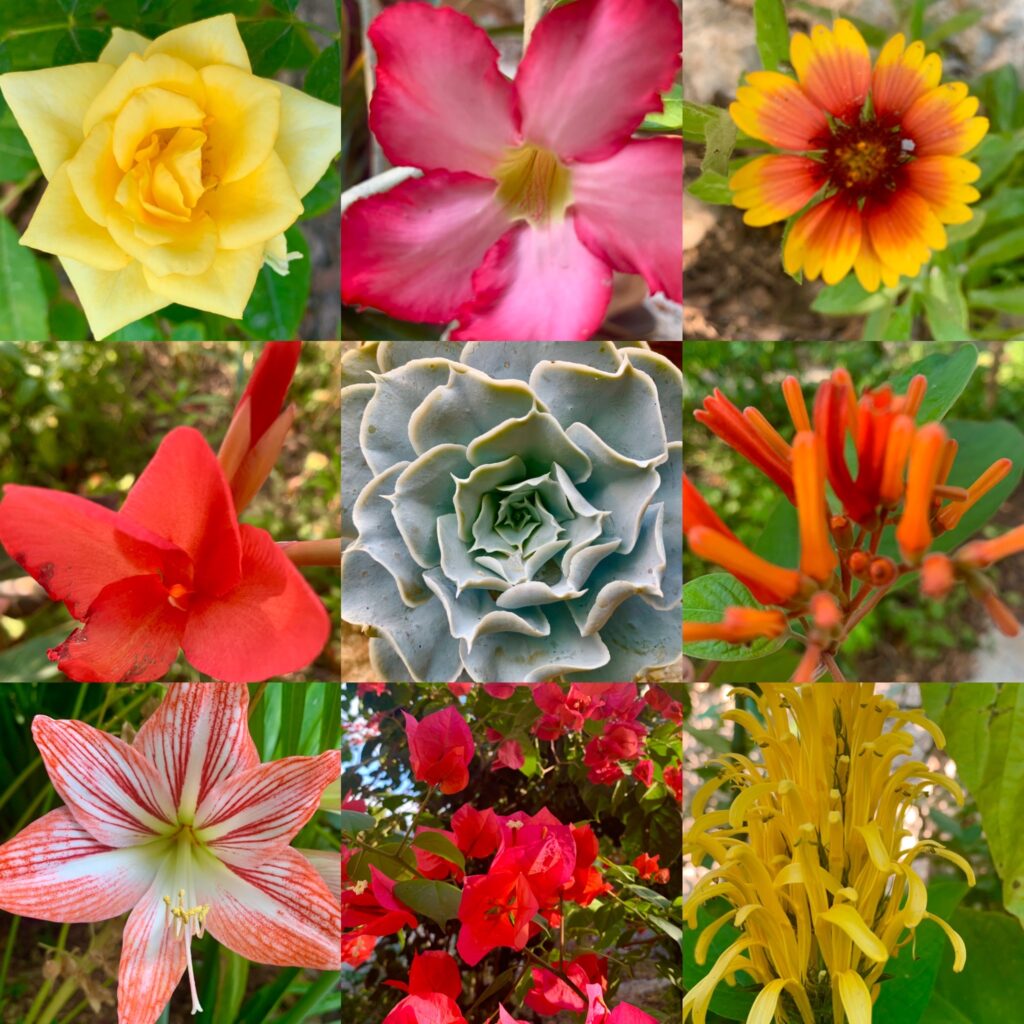 Starting the planning process for your garden
Here are some tips and things to think about as you begin your quest for a great garden.
Are you looking to landscape your yard or use it as a garden for food? (See tips below).
Remember, we have a full year growing cycle. This means planning space for everything and also planning for the dry season.
Think about local plants and even endangered plants. Be creative with what you plant. There are hundreds of colorful flowers, medicinal plants and rare plants that you can use. There is a big difference between a resort and the forest. The reason is, resorts use about 10 plants because they look good and are easy. This might look nice but also diminishes the variety of plants and harms the natural cycles.
Think about the bees, birds and insects. Having a variety of plants will attract a wide array of beautiful creatures to your backyard.
If you don't know what is growing in your yard, don't kill it. Learn about it first. Many wild plants have good purposes like attracting hummingbirds or good insects.
If you are only living in your property for part of the year and renting it out the other part, think about the care of your garden, especially in the dry season.
Work in making your soil better. The soil is very poor in most areas and having good soil is like gold in these parts. Composting is a good option here.
Think about sun, shade and things falling in the pool. Many people have a pool, so planting things that will not be dropping lots of things into it will be helpful. Having shade will make your yard cooler and also create more habitable places for some plants. Examine how your land gets the sun in all seasons.
Think about infrastructure. If you have a large area, you might want to add drip irrigation or some method of watering to make it easier.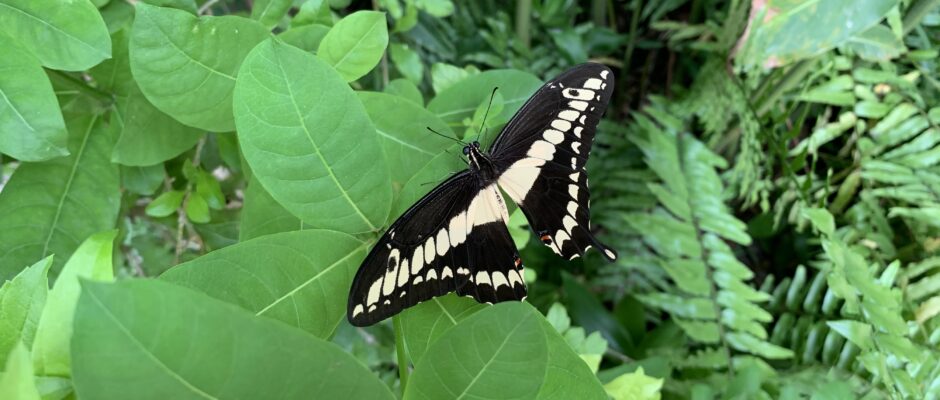 Where to buy plants for your garden
For most people, a trip to Home Depot is a one stop shopping experience for your garden needs. At the Home Depot in Playa Del Carmen there is a smaller than the normal garden center and has basic things for your garden. So whopping around at other places will be needed for anything more than the basics. Garden centers (greenhouses) are called viveros, in Spanish, these can be a good start to setting up your garden.
Greenhouses (Viveros) to buy plants
Most viveros will have a good selection of decorative plants, fruit trees, and large shrubs. Most things sold are fairly hardy and will live well in the area. A good vivero will have helpful people that can answer questions about care and placement. But not all viveros will have a knowledgeable person on hand or one with the best answers. So a little research online is always a good tool.
You can find viveros on Facebook listed for Playa. Many viveros are along the highway just north of Playa and south. One notable one is just south of Playa next to the police checkpoint. It is called Santa Fe.
Tips for buying plants
You can observe if plants are in shady parts of the center or full sun, this will give you a clue as to where they should be placed.
Many plants have a name in Spanish and local names as well. Some more rural viveros will have Mayan names of the plants. If you are looking for something specific, bring a photo of it on your phone.
Most places don't have prices and you don't want to feel like you are being overcharged. Knowing some basic prices of plants is a good start. For example: if you know a small pot of rosemary is 25 pesos at most places, you can ask the price and if they say a much higher price, you know they are overcharging you, and probably this goes with everything else as well.
Bring plastic bags and newspaper for your car. Most plants are in pots or bags, but they might be wet or open on the bottom.
Pop-up plant sales
Sometimes you will be driving around and see a pop-up plant sale on an empty lot. The plants look great! The flowers are in bloom and looking perfect and so are the flowering bushes. Sometimes these sellers have rare plants and offer them while they drive from town to town selling plants. Often, though, the roses and other flowering plants are fully fertilized and at the peak of their bloom. Don't expect these lovely flowers to look the same in your yard. Often they take a long time to adjust and without fertilizer pills, they will not look that good again.
Great places to buy plants outside of Playa Del Carmen
Playa Del Carmen does have a decent amount of places to buy plants but sometimes you just want something different or exotic that you cannot find in Playa. You can also make a trip out of it or incorporate buying some plants while doing a little getaway. Here are some places to look for plants.
The road from Tulum to Coba. There are three small towns along this road that have many small places to buy plants. Besides plants you can find log containers, pots and décor for your garden.
The old 180 non toll road from Xcan to Valladolid. This is the old way to get to Valladolid that has many topes and towns. Many people have plant businesses to make a living. Many people have similar plants, but you will be buying from locals and helping support agro business.
Vivero Coli. This is a great vivero between Valladolid and Piste. This place has a lot of plants all set amongst the trees complete with ducks walking around. Good prices and large selection.
Oxkutzcab, Yucatan. This is the farthest place we have on the list, but a good one for fruit trees. This town and area are the fruit basket of the peninsula. The climate is a little different and you can even find the yearly Orange Festival here.
If you do go to Merida, there are many places to buy plants, but there are some places that are special. One is this vivero that specializes in native plants.
What food can you grow in your gardens?
Many people like the idea of growing some tropical fruit or herbs in their gardens. The good news is, many great things grow here easily, but some things you might be used to growing are hard. It can be trial and error in the beginning. Adapting to local conditions will be key, and that might mean planting more local species of plants.
Growing fruit
Two of the easiest fruits to grow are bananas and papayas. Both plants are well suited for the area and grow fairly easily. You can find banana plants sold locally. They grow very fast and soon you can have fruit. Papaya is easily grown from seed. Often it will grow from compost. Just don't confuse the papayas that we enjoy with their wild relatives. Not all papaya plants produce the fruit we want. Of course, if you use seeds from a good papaya, you are sure to get good results.
Lime trees grow well. This is perhaps the best citrus that grows locally. Oranges and grapefruit trees grow here, but are often found more inland. Mango trees can do very well here, but take time to get established and can get very big. Local avocados are nice to grow, although not as popular as Hass avocados. There are many capulin trees in Playa. They grow along roads and have a very tasty fruit. These are mostly a wild tree, but can be a nice addition to a garden.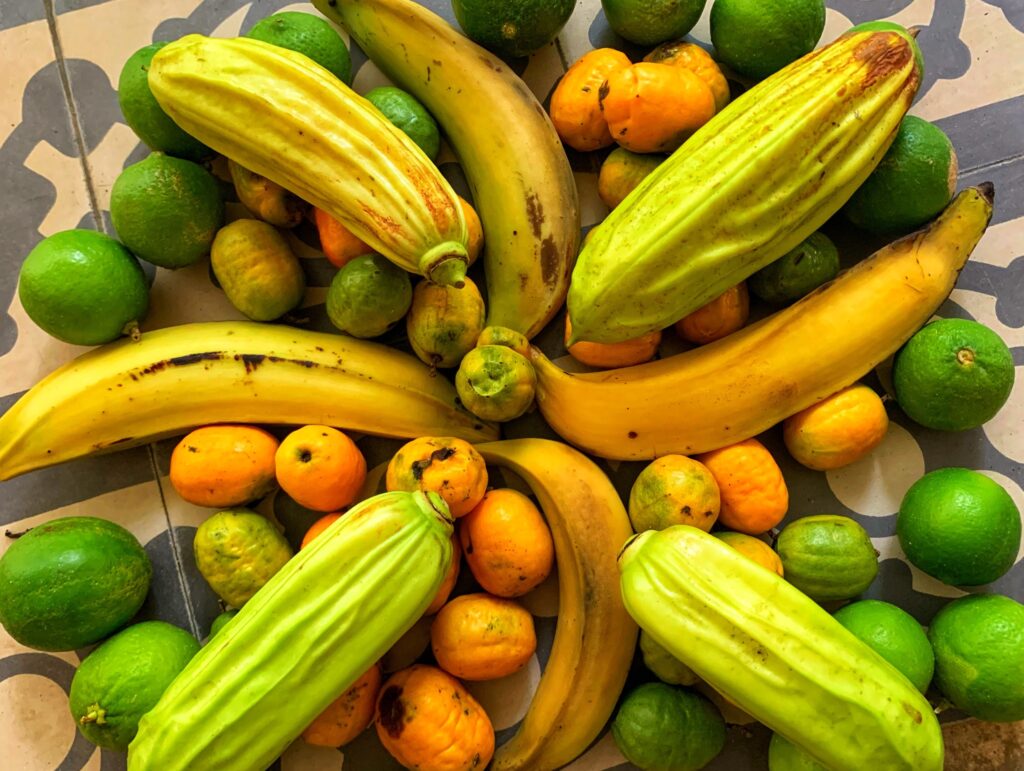 Herbs and potted plants
Many expats love their herbs. Many are not found as often in the markets, so this is a good way to bring a familiar taste to your table. Probably the most sought after, is the large leaf basil plant. Starting with good soil, you can grow most herbs in pots. You will just need to adjust sunlight and water to get them to grow just right.
Tomatoes are also a good thing to grow in pots here.
Some garden resources for you on Facebook
Here are two good Facebook groups to join if you like gardening and want to know more. Plants and Gardening Riviera Maya is a group based in the Riviera Maya. The Yucatan Association of Gardeners (YAG) is based out of Merida, Yucatan. Even though both of these groups are on opposite sides of the peninsula, you can learn a lot from them and share your trials and triumphs in the garden.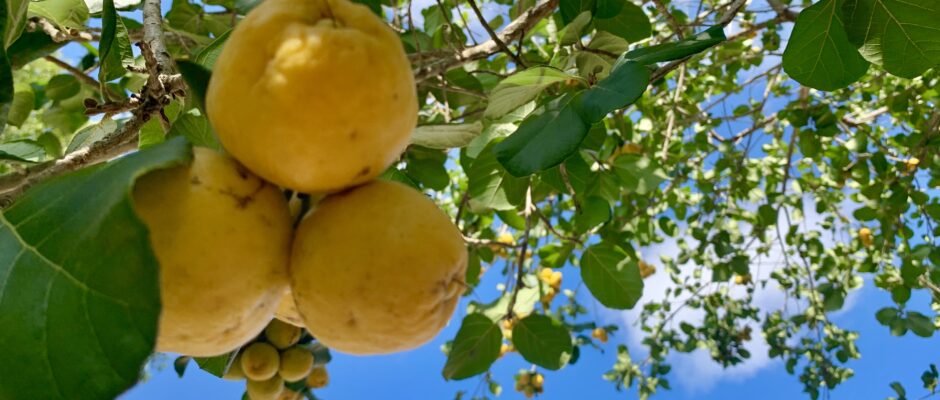 The Joy of Gardening
For those of you who already garden, you know how much enjoyment you can get out of it. For those looking to dabble a little more, you are in for a great experience. Not only can you learn something every day, you get to sit back at the end of the day and see your labor. You will know the story about every plant in your yard and be able to watch it grow. You can tell the seasons by what fruit is on the tree or what flower is in bloom. Starting a garden in the Riviera Maya will bring you many challenges, but many more rewards. We hope you have an enjoyable time planting and gardening in Mexico. Feel free to share your tips and places you have found below.