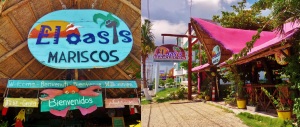 El Oasis Mariscos Restaurant
El Oasis Mariscos Restaurant is a long running favorite among locals and expats. It is a fun and cheery place with a Caribbean/Yucatecan feel to it. Just one look at the hot pink roof and you know this place is not your average restaurant.  This place is especially busy on the weekends with seafood lovers.
With the fun decorations and full menu this place is a little oasis of good eating right off the highway. They have been doing this for a while and have gotten things down to a good pattern. One thing you will notice is the full kitchen staff looking very professional in their white outfits. They are chopping away and gearing up for the day of dishing out good meals. We can see this place being around for some time to come.
The Menu at El Oasis Mariscos
Everything seafood can practically be found on the menu although their seafood tacos are a big seller. Fish dinners, shrimp made in about every way you can imagine, soups and regional seafood dishes from Mexico. There are also Mexican favorites added to the menu like guacamole.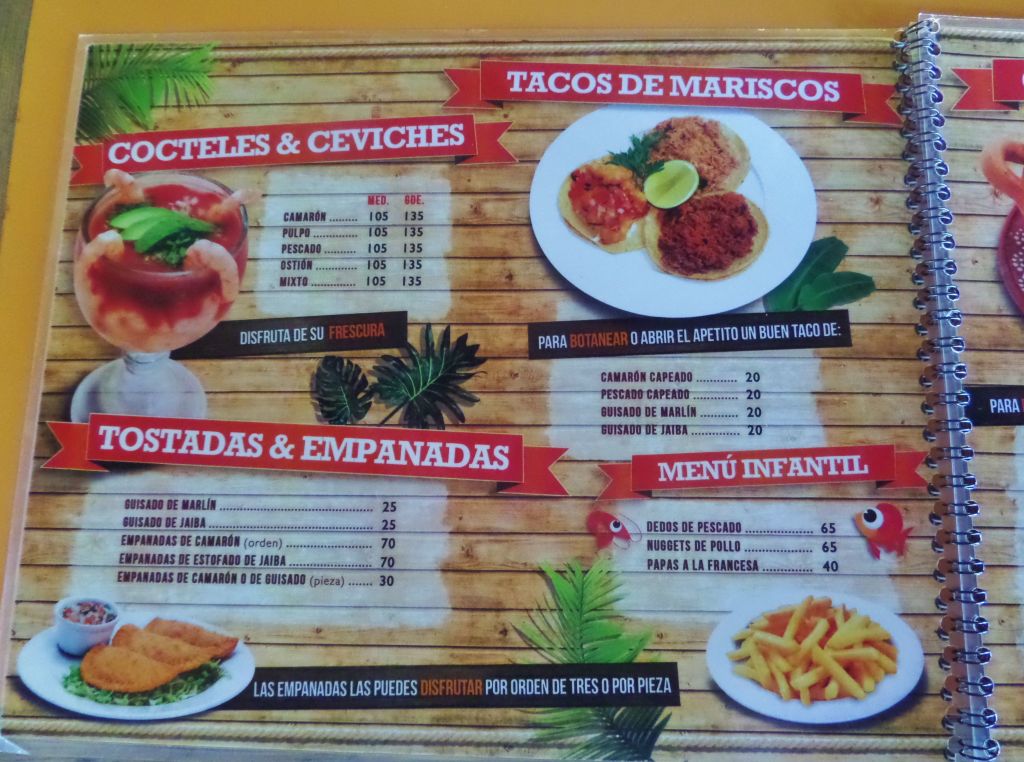 Some of the basic fish plates are nice but not anything special. We don't recommend them because it is just a white fish with rice and vegetables. The other dishes have so much more to offer. For example the tacos include and shredded marlin fish and batter fried shrimp are tasty options.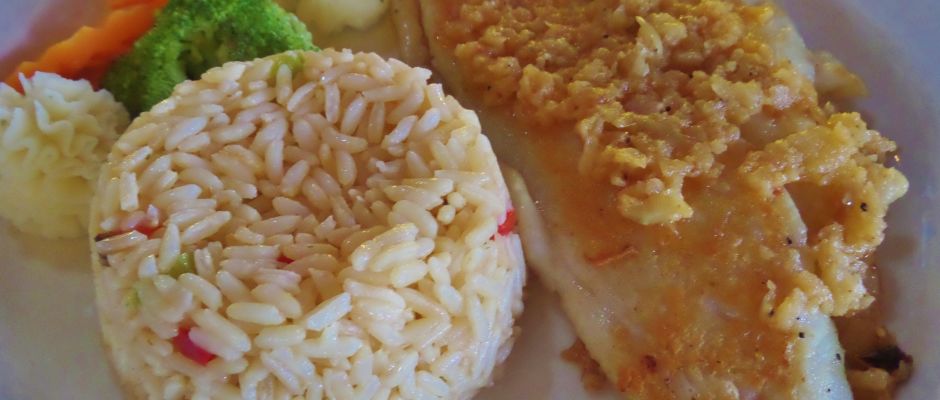 When you sit down chips are brought to your table with three types of sauces. Make sure you try them. One is very hot, which is the light green habanero salsa. The brown one is a tamarind salsa that is sweet and the white salsa is mayonnaise with garlic. So there should be a little bit of flavor for everyone.
Prices
We put this in our mid-priced restaurants because there is a wide range of what you can order but you can still make it out of here on a budget if you like. Tacos are 20 pesos each and can fill you up fast. There are plenty of options though for seafood dinners for 150 pesos. Drinks run about 20-30 pesos and they also do serve alcoholic drinks and have a pretty full bar menu.
In comparison
If you made it this far off the tourist trail to Oasis then you might want to know about another little local seafood place on Juarez Avenue. It is called Man-kii and we liked the shrimp tacos there. It has less atmosphere then Oasis but might be something you want to check out as a really local tip. You can read more about it in the link.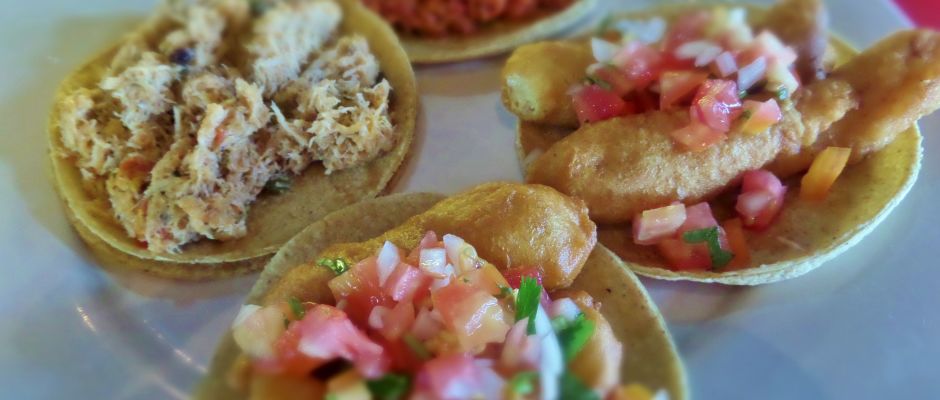 Location
El Oasis Restaurant is located on the 307 Highway that runs through Playa Del Carmen. It is on the local access road on the west side. It is on the  corner of 22nd Street and the highway, but remember that the street numbers on both sides of the highway do not match for some odd reason. On the beach side it would be 12th Street but it magically turns into 22nd Street when you cross the highway.

If you are driving through Playa Del Carmen, this makes for an easy and delicious stop for lunch. Just  make sure you take the local access road and not the highway overpass through town or you will miss it. If you are coming south you could get off at Constituyentes Avenue exit and take the local road to El Oasis Restaurant.
If you are a local, this is an easy place to get to. For tourist it is off the beaten path a little bit and a taxi ride should be taken to get there.