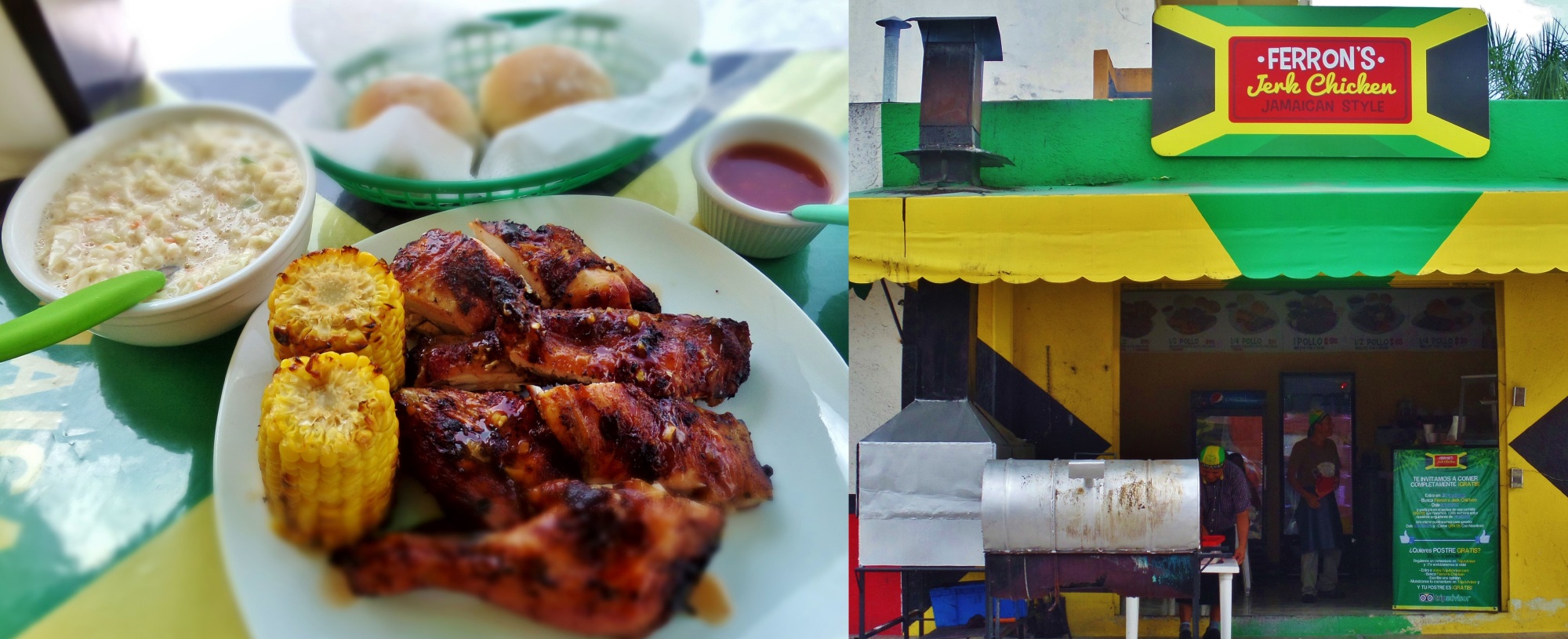 We have been hearing about Ferron's Jamaican Jerk Chicken from locals lately. We wanted to check it out and take some photos as well as taste some samples. We were glad we finally got to visit this place.
Almost everyone in Playa Del Carmen knows there are some good roast chicken places around, so another style of chicken is a welcome addition to the diversity of chicken taste. Jerk seasoning is something that is synonymous with Jamaica and has all the ingredients of the Caribbean. Jerk is mainly made from allspice and Scott Bonnet peppers but can also have a host of other spices, so you can get a variety of flavors all under the name of jerk. The jerk seasoning at Ferron's is not too heavy but if you want some flavor and spice they have a kicking spicy salsa.
Ferron's Menu
The menu is pretty easy to see on the wall of Ferron's. They mainly have meal packages. Prices range from about 39 pesos for a basic meal to 65 pesos (drink not included). They have meals for two and four people that are a pretty good deal if you come to eat with a friend or group. The roast corn is a nice addition to their meals, the coleslaw is sweet and chicken fresh off the grill. Note: This is a cash only restaurant.
Hours
Open Tuesdays -Sundays 12:00-5:00pm Closed Mondays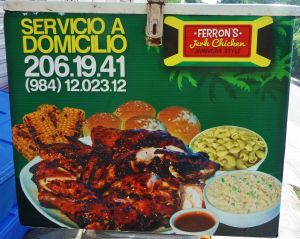 Location
This place is going to be for more locals then people visiting because it is off the beaten path and there are a lot of restaurants in the center of Playa Del Carmen for tourist to go to.
The easiest way to get to Ferron's is to go up Constituyentes going inland and across the 307 highway. Go to 105th Avenue and turn left. It is just off Constituyentes on the side street, so keep an eye out for it.

If you don't have the time to go there, the good thing is, they have delivery service. Just take the number off the picture on the right!
Now focus on the mouth watering photos below and think about your next meal!