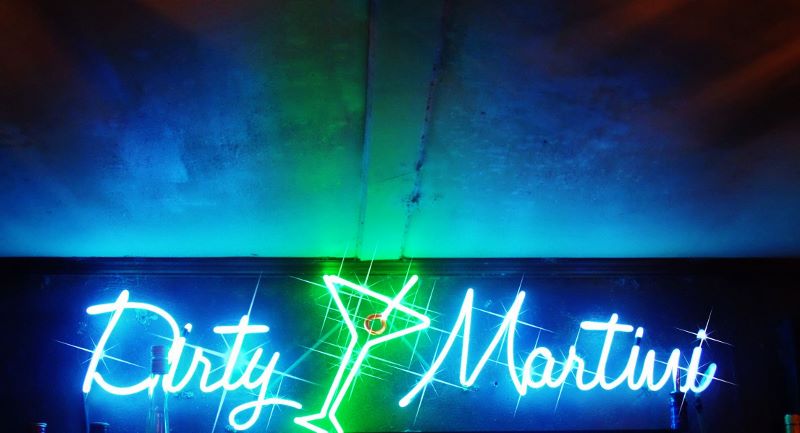 Dirty Martini Bar in Playa Del Carmen
Update: August 2020. The Dirty Martini Bar has now closed.
Want to know where the locals go for a good drink? Well this is one of them! This bar is run by long time locals and many of the year round residents go there to have a drink and chat.
This bar makes for a nice place to sit and not be on 5th Avenue or on busy 12th Street with the loud clubs and bars but close enough to visit other places if you like. There is seating inside and outside. The bar area is cozy and English is practically spoken more the Spanish.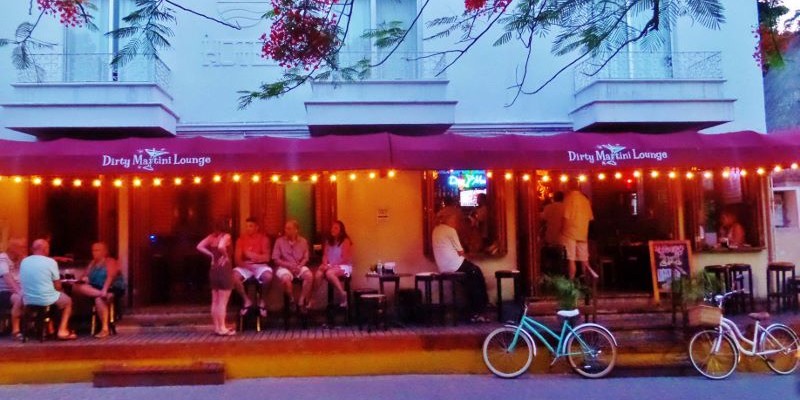 Make sure you visit on Tuesdays because it is 2×1 Martinis. Usually when a bar has a special they skimp on the liquor, but not here. They have nice strong drinks. We wish some of the other bars on 5th Avenue would take lessons from them.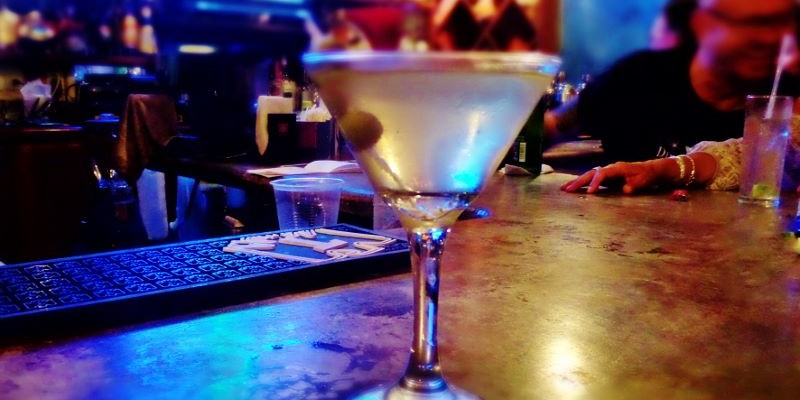 Besides a large martini menu they do serve cocktails and beer. Prices for martinis are usually about 105 pesos and some with specialty liquors are more. This is a cash only bar.
We recommend this bar for good drinks, good company and good value.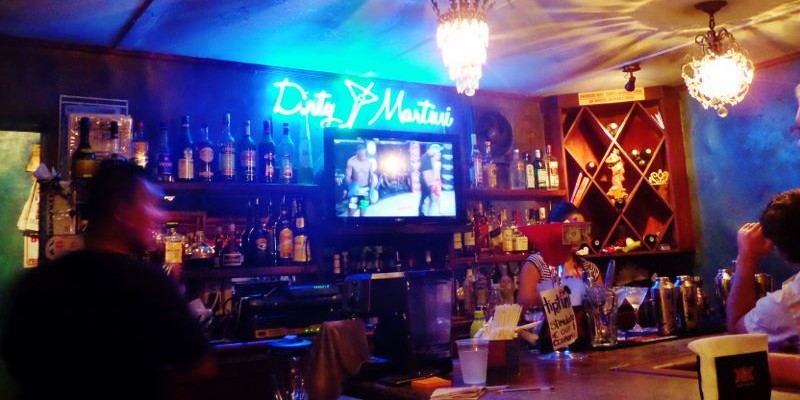 For more great bars in Playa Del Carmen check out our Bar Guide here.
Hours at Dirty Martini Bar
Sunday-Thursday 12:00 noon-2:00am
Friday and Saturday 12:00noon-3:00am
Location
Dirty Martini Lounge is on 1st Avenue between 10th Street and 12th Street.

Have you been here before? How many different martinis have you tried? What is your favorite flavor? Let us know in the comments below.