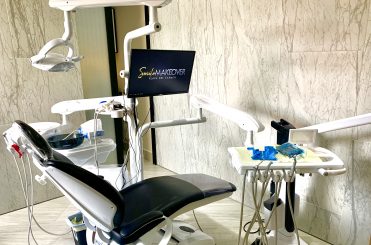 Playa Del Carmen Dentist for Dental Tourism
If you are a tourist on vacation, Expat living in the area or someone looking for a looking for dental tourism location, this is one dentist in Playa Del Carmen that is efficiently set up for you. With years of experience in the dental tourism, Smile Makeover has opened a dentist office in Playa Del Carmen to service the area. This modern clinic is more of a full service dentist that helps clients with transportation and expedited services for those on a time constraint.
Smile Makeover offers bilingual service, different payment options, and assistance for your trip to the dentist. They also have a laboratory on site to facilitate in making everything they need for your new dental work. This allows them to control the quality and also offer people a fast turnaround while they are on vacation.
Below are the photos we took on our tour of the facilities. As you can see, it is modern, clean and efficient.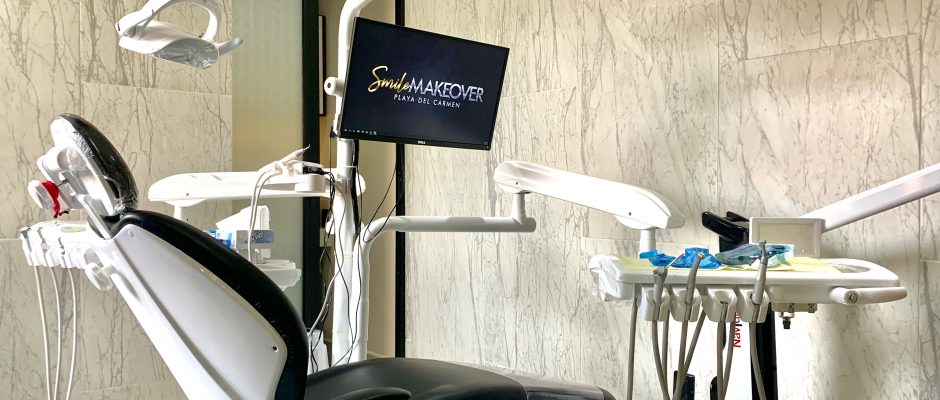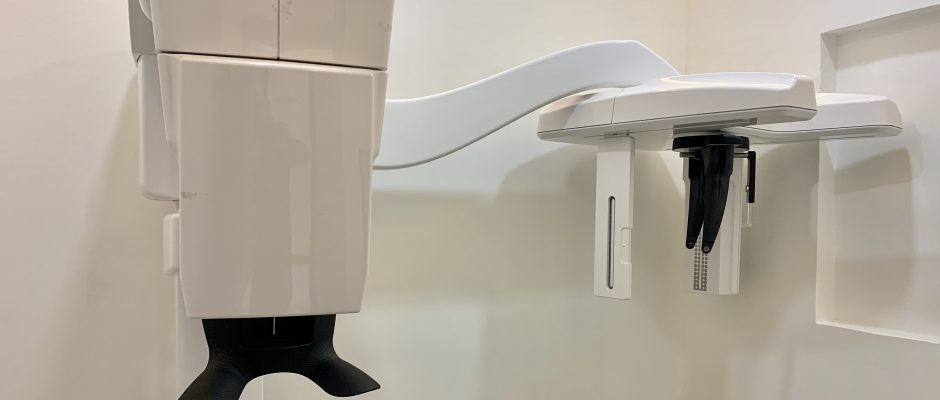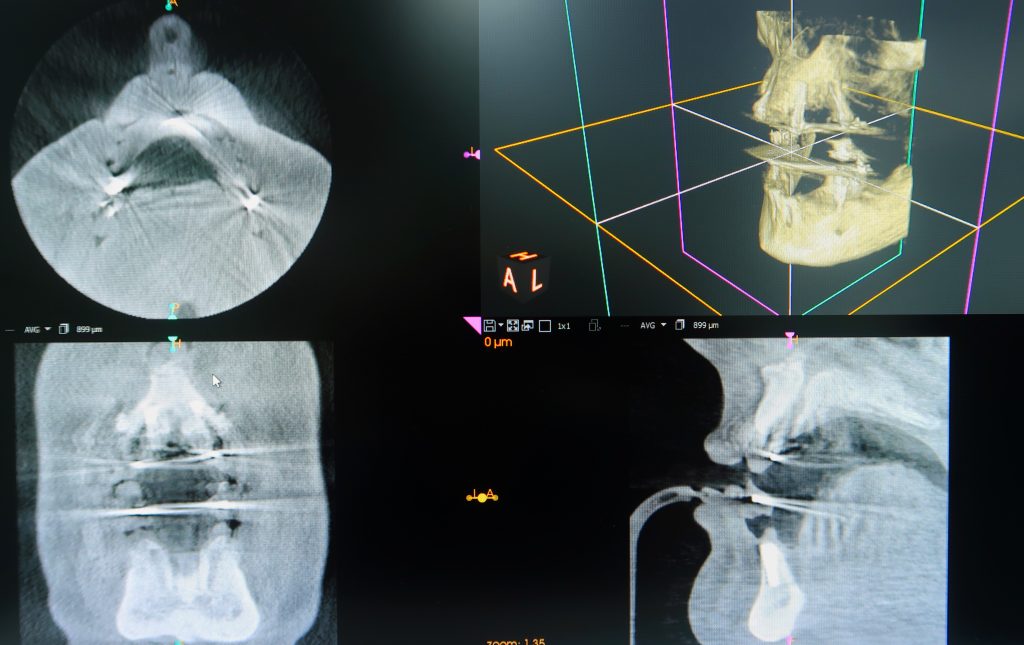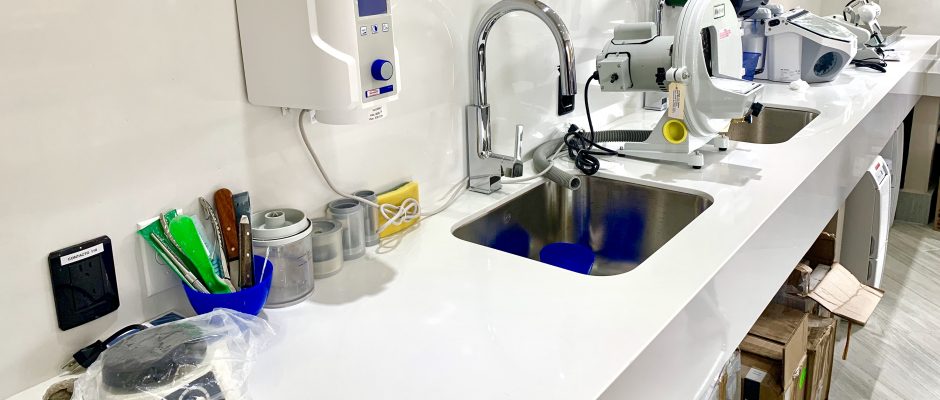 What is the process of setting up an appointment?
The first step is by contacting them. The receptionist will ask what procedures you are looking to get done, ask relevant questions and go over all the details.
Once you have decided to visit this dentist, they can help you arrange transportation.
When you have your first appointment at the dentist, they can arrange transportation to and from your appointments for you. This makes everything easy for you.
For your first appointment, the receptionist will ask you to register your personal information as well as any medical and dental history. They will also take a photo for the records.
A 3D CBCT scan taken. This type of x-ray is important in seeing the structure of your mouth and density of the bones. This process takes about 5 minutes to complete.
After the scan is done and you have registered, you will go in for a consultation. This is where you talk about the dental work that you want to get done and what is your budget. A full consultation can take from anywhere between 2 and 4 hours. Consultation fees are waived if you decide to move forward with any dental treatment in the facility.
What type of dental treatments are offered?
Here are some of the types of dental work that can be offered to guest. Most of this work can be done in 5 to 14 days.
Root canal
Cavity removal
Gum graft
Dental implants
Veneers
Teeth whitening
Teeth cleaning
Crowns
What are the prices of the dental work?
Lower prices are certainly one of the main points of going to a dentist in another country. You want to make sure it is worth the price. Smile Makeover are very upfront with their price list so people can be prepared. Prices for dental work in Mexico tend to be much lower that other countries. This is not due to lower quality materials, but rather because of lower overhead and markup. Below are some sample prices.
Tooth extraction $60 USD.
Teeth whitening $100 USD per session.
General cleaning $60 USD.
E-Max Porcelain Crown $420 USD.
Single Dental Implant $900 USD.
Where is this dentist in Playa Del Carmen?
The Smile Makeover dentist office is located in the gated community of Playacar on the south end of Playa Del Carmen. The office is located in Paseo Playacar on the back side of Phase 2. This is the near the entrance from the 307 Highway near Hospiten Hospital. In the middle of the Plaza on the second floor you can find this dentist.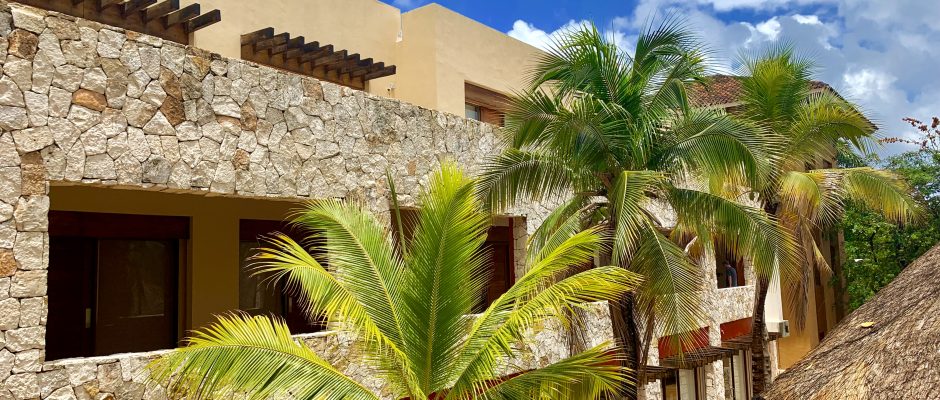 Contact information for Smile Makeover
Email address: [email protected]
Toll Free number: 1 888 646 2317
Office: +52 984 231 5254
Website: https://dentistinplayadelcarmen.com/
Address: Golf Drive 201, Plaza Paseo Playacar Loc. 31-32 Playacar Fase II, CP 77717, Playa del Carmen Quintana Roo, Mexico
This same dentist has an office in Cancun as well. If you would prefer dental work in Cancun Mexico, see our article here.