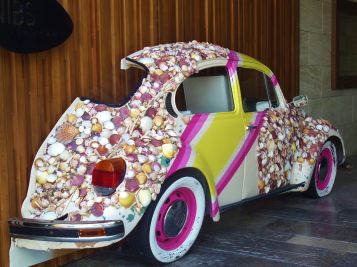 Renting cars on vacation is a common thing to do so you can get around and see more off the resort and out of town. However when renting in a foreign country there are particularities and irregularities that happen. Here is why we are driven crazy by how difficult it is to get a good deal on renting a car in Playa Del Carmen.
Renting Cars in Playa Del Carmen
Of anybody you think we would have a good option for our readers to select from the best rental companies in Playa Del Carmen. But much to our chagrin we are still looking for a good, consistent company that offers fair prices with good cars. Many times we find a good company and then we hear comments from readers about bad experiences, and it is back to looking for a reputable and consistent company.
We have rented many many times in Playa and heard from many of our readers about likes and dislikes  or different car rental companies.
Renting cars in many places of the world is better and easier for several reasons.
Prices can be cheaper for a rental.
It is usually a much faster check out.
Most companies are larger and getting a replacement for your broken down car or help with something is easier.
Insurance options are clear and easier to understand.
The return process is much easier.
Car Rental Prices in Mexico
Prices are all over the map online and in line at the rental office. In general it is always to book or reserve a car online. You get a better price then walking into an office.
Even after you find a deal online for that rental car, it can be very confusing what the actual cost will be. You can go on some big name websites and reserve a car for as little as $3 USD! Of course there is no insurance or taxes included but it will be unclear to most people what is needed and when you arrive to pick up the car you get different answers to what exactly is required. Sometimes there is pressure to buy all the insurance or extras and in the end that three dollar reservation ends up being $40-60 USD easily.
A fair price for a car will run about $30 USD a day for a compact and $45 USD a day for a larger SUV type vehicle. This is a good target price to keep in mind when looking for  rental car.
What to look for in a price of a rental car
Many large booking sites that scan for deals and direct you to multiple car rental companies will give you a cheap booking price that does not include much more then just holding a car for you. The most important fee you should think about is the liability insurance.
This will not be shown on these websites so you need to go to the individual car rental companies websites and see what the insurance is. This can be an important step because prices can range a lot.
Note: You usually get a cheaper price booking the liability insurance online then in the office. We have done this several times and it is frustrating to see the price online but your just decide to pay when you get their only to find out the price in the same agency is more in person.
Here are some other things to consider in a price of a rental car.
If you are renting a car and going to have several people driving, some companies charge for multiple divers and some do not. This is something to check on in the price.
Unlimited kilometers is pretty standard on rental cars here so that is one thing you don't have to think about.
If you are wanting to drive across the boarder to Belize, see if you can. About half the car rental companies do not allow it.
There are more manual transition cars here and they can be cheaper to rent, but this only works if you know how to drive stick. If you do get a manual car you often save on gas mileage.
GPS or baby seat? This will cost different amounts at rental places. Actually GPS is not needed to much here because there are so few roads making finding places easier.
If you are paying in US dollars see the exchange rate they charge. This is where they can charge you a little more. For example their rate is 19.00 pesos to the dollar. The rental charge was $40 USD but the converted price was 760 peso. Then they charge your credit card or in cash 760 pesos.  It should actually be the official rate of 18 for example. They are getting about an extra $2 USD  for the rental day or if you rent for longer this can add up.
Checking In and Out in no time fast
It amazes us that all the car rental companies are so dependent on manual labor and paperwork upon paperwork. Even when you fill out your information for the reservation, you are asked for it again when you check in and a guy behind the desk types in all your details of your license and credit card. In most places this check in takes at least 20 minutes or longer.
When you get to your car you are ready to go, but not yet! There is the guy with the list to inspect the car. This actually is a very important step in Mexico because they examine the car like it is a classic car that is going on display when you return.
Tip: Take photos of your car as you inspect it. Not only will you have photo proof if something is brought to your attention when returning it, it also shows you are paying attention when you pick up the car.
Many of the cars rented in Mexico have a multitude of scrapes and bumps and make the car inspection sheet look like it a high school football playbook. Often these are meticulously marked on the sheet of paper and you wonder how it is possible to identify new marks on the car even if you did something?
The same process when you return you car happens. You will walk around the car with the gentleman examining for every possible new scrape and dent. Sometimes the examiner opens the car to look inside. Most people don't look at the interior when taking the car out, so it is important to take note of this.
Small Car Rental Company=Small Service?
Most of the advertised companies online are the big names but even these are affiliates or independent operators. For example Hertz, Thrifty and some of the big ones are just franchises. Service varies from office to office and just because they are a well know name does not mean service will be up to par.
Many of the small car rental companies are not easily found online but when you walk around town you might see their signs our front with a low discount price. Are these a good option? Often they are good for a low price but not a good deal.
If you have any issues with your car it can be a hassle to deal with a small car rental company. If they have limited rental cars and need to replace your car, you might have to wait until they drive a car from their Cancun office to Playa Del Carmen or wherever your car is broken down. This has happened to us. We once rented from a small company and on the way to Tulum the car started smoking. We decided to stop at the next gas station but before we could get there the car stopped. A call to get help and a replacement car took nearly two hours to get a car. There was no  discount or compensation. It was just a lesson learned that when a company is small and there is limited backup, you can get stuck with wasting your time on your planned out time with a car.
What is the deal with car rental insurance in Mexico?
Most people that rent cars know that your credit card covers part of your insurance and if you have rented in other countries you have gotten used to the sales pitch at the counter and just said "no" to additional fees for insurance. Here are some things you need to know about Mexico that make it special.
There are two basic types of insurance when you rent a car.
CDW- this basically means the things that you do to the car to damage it or happen to the car while you are driving it.
Liability- are the things that you damage when driving the car to other peoples property.
What is the lowdown with liability insurance in Mexico?
This is where is gets confusing. Liability is legally required in Mexico. It is best to buy it at your car rental agent. If you are in an accident and someone is seriously hurt or property is damaged outside of your car, you are responsible. When the police come you can be held until your insurance pays for the damages. This can be strict especially of someone is else is injured. This means the police can and will in many cases put you in jail until your insurance has paid. This is actually a good thing since injury and death caused by car accidents is taken so seriously. Having a local insurance company that can respond quickly to an accident is good and provides written proof of your insurance in Mexico.
Bottom line it is best to buy liability insurance in Mexico even if your insurance for sure covers you in Mexico. This will cost about $8-16 USD a day in Mexico. This is where a lot of your cost come from.
Windshield Insurance on a rental car
Most credit cards cover glass in the car. Many car rental companies will offer a tire and glass insurance policy for about $6 USD a day. See if your credit card covers this. This is important to think about because the 307 Highway from Cancun to Tulum is the only road in the entire state and there are construction trucks that like to carry gavel for some reason. Becareful around these trucks because one stone could cause you to pay for that windshield.
Where is the best car rental in Playa Del Carmen?
We have looked and looked for a good rental car company in Playa Del Carmen. We finally have one that our readers love and they have consistent quality. Here is our article with details. https://everythingplayadelcarmen.com/playa-del-carmen-car-rental/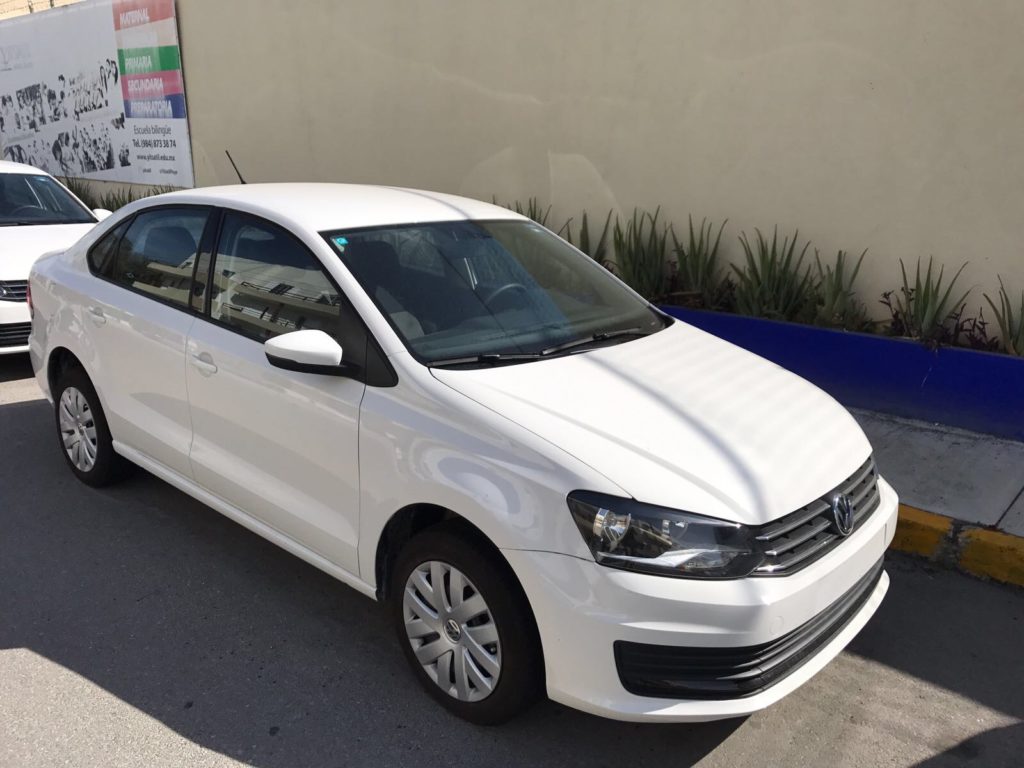 Do you have a rental story for us? Do you have a good car rental company you like? Let us know in the comments below.