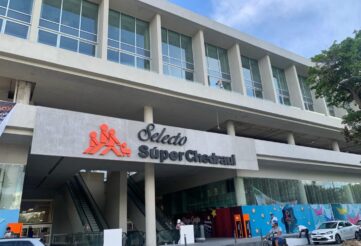 The new Chedraui Select grocery store
After waiting a while for the construction to be completed and the store installed, the new Chedraui Select grocery store is open! You can find this new grocery store at the corner of 10 Avenue and 34th Street. This is a welcome addition to the northern end of the downtown that will not only give people a nicer store to shop in, but it will also be much more accessible to people. For most people, the best option was the Mega or Walmart in the center. Both of which are on 30th Avenue. As Playa has developed northward, this is a great addition to the area that will even out coverage of grocery stores.
What is a Chedraui Select store?
Chedraui is a Mexican brand grocery store. They also operate in four western states in the United States under the name "El Super". There are already several Chedraui stores in Playa Del Carmen, but this is the first "Select" of the brand. The Chedraui Select is the upmarket version. There are marble tiles floors, wider wine selection, prepared foods and more gourmet snacks and food options.
As far as it goes in comparison to other Chedraui Select stores, this one is decent, but not the top of the line. They do have time to develop and see what the community wants from the market.
What does the Chedraui Select have?
At the entrance you have a prepared food area followed by meat and cheese counters. There is also a bakery in the store.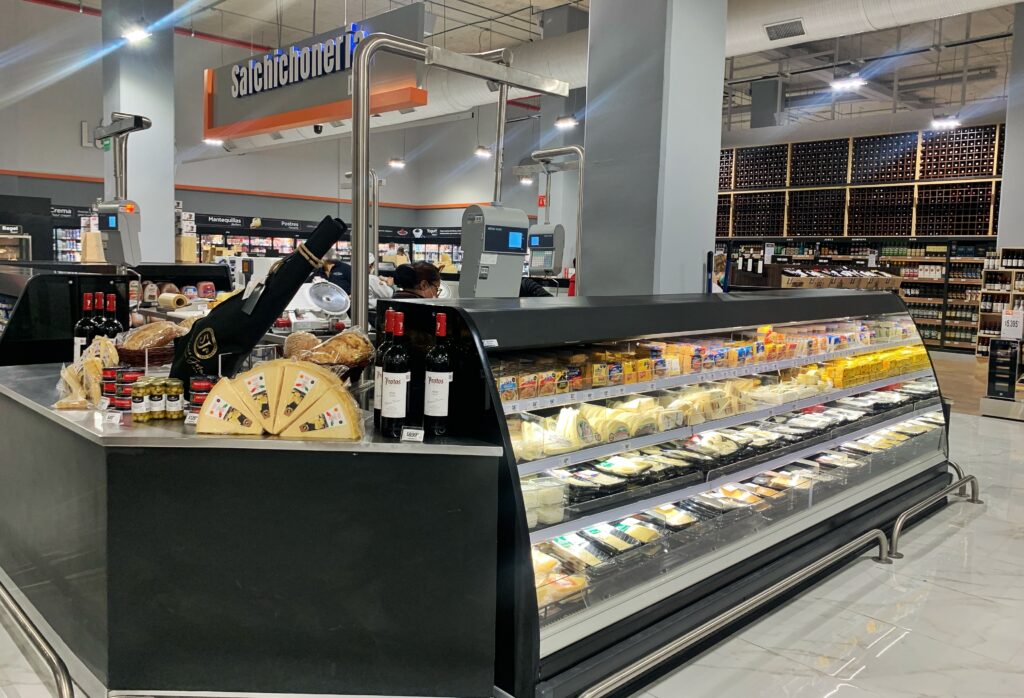 You can expect a wider range of wines for a supermarket. Prices when compared to La Europa (the main liquor store in Playa) are more expensive in general in Chedraui Select. See our guide on where to buy wine, beer and liquor in Playa Del Carmen.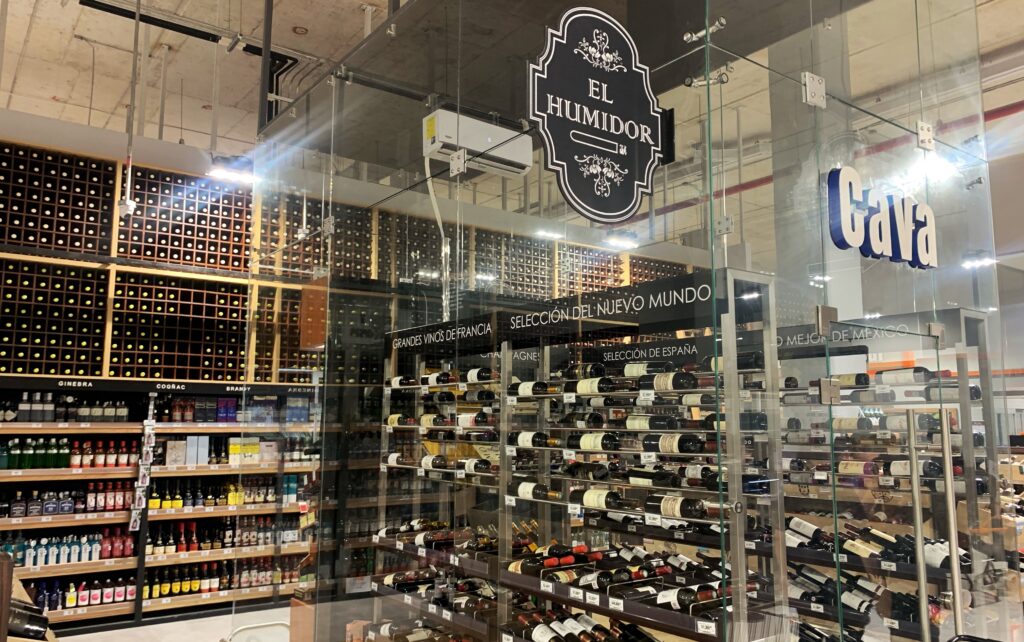 The meat section.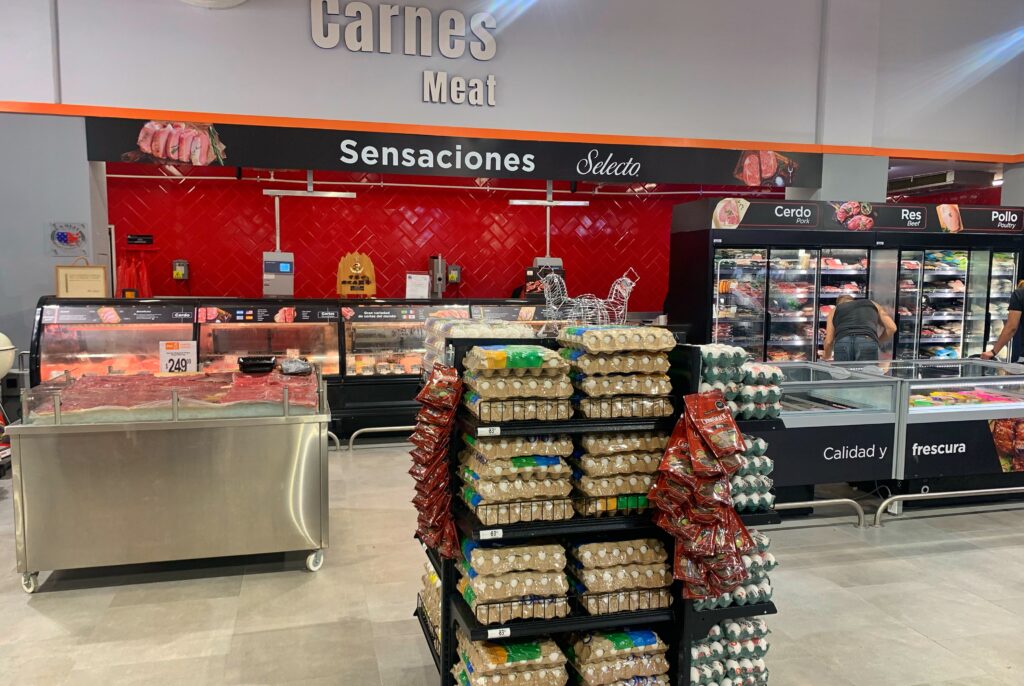 Probably the biggest advantage to shopping here is the overall experience. It is organized and clean and not too crowded.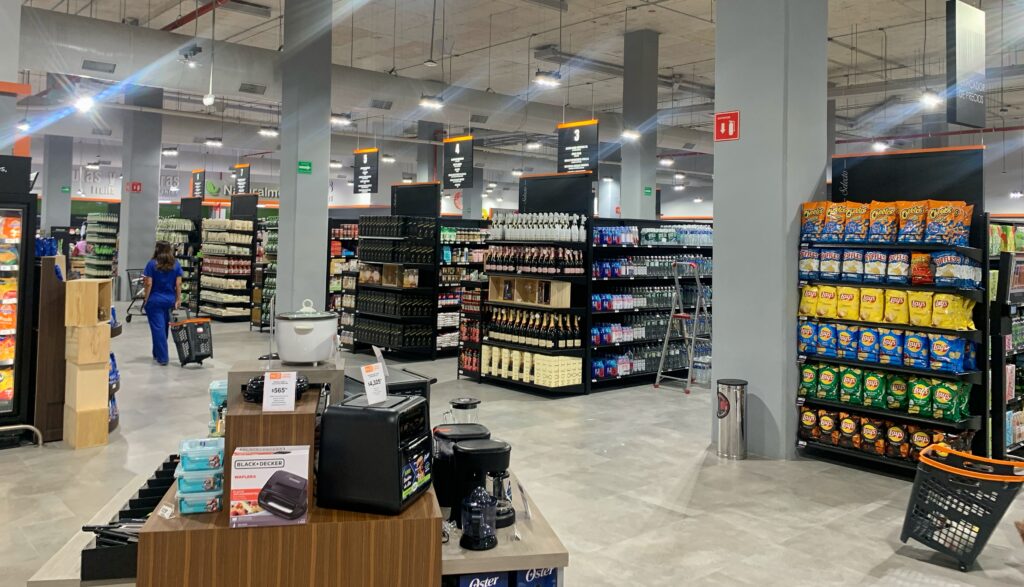 The fruits and vegetables section is nice. There is not much difference between other grocery stores except the display options.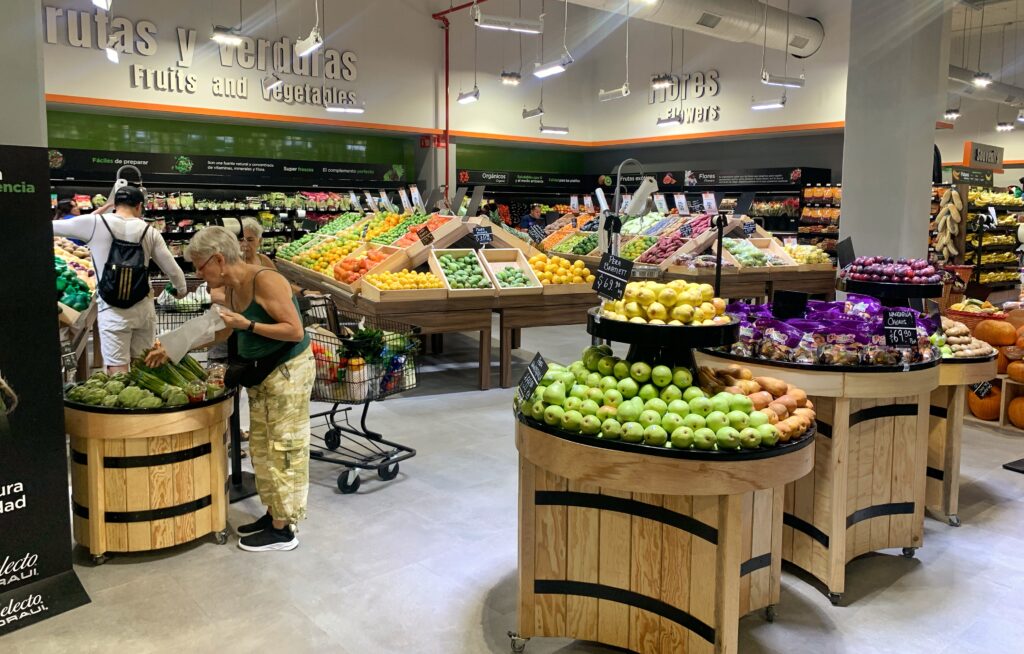 Well, this is a tourist town after all, you can pick up some souvenirs here.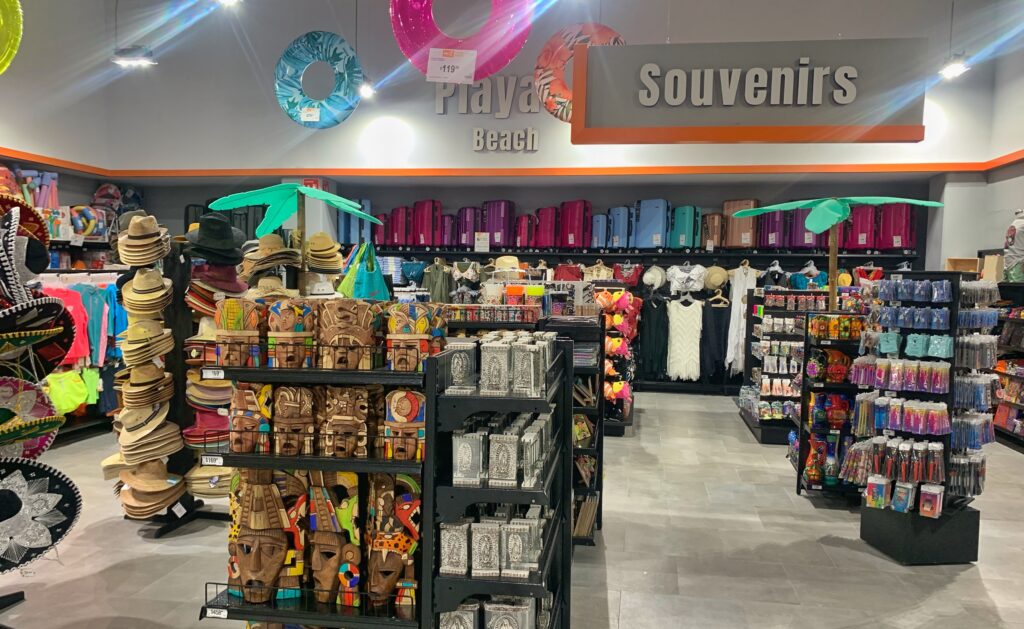 There are plenty of checkouts and people working to bag the groceries. Be sure to tip the people bagging. Many are older people on small pensions.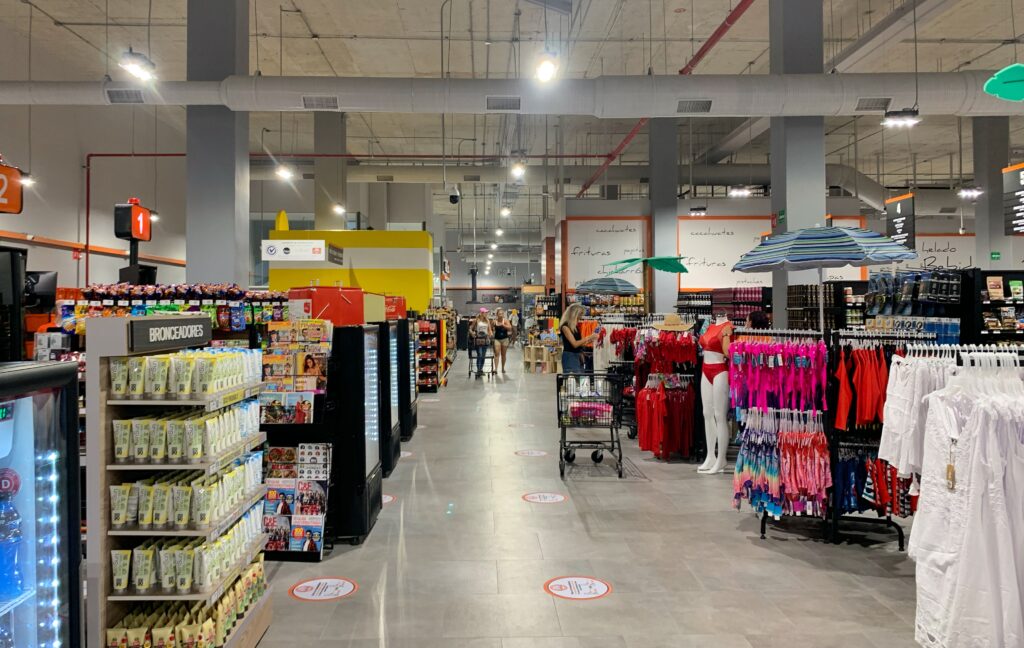 Since parking all around the grocery store is metered and limited, there is underground parking! You can exit the store and take the ramp down to your car if you drive here.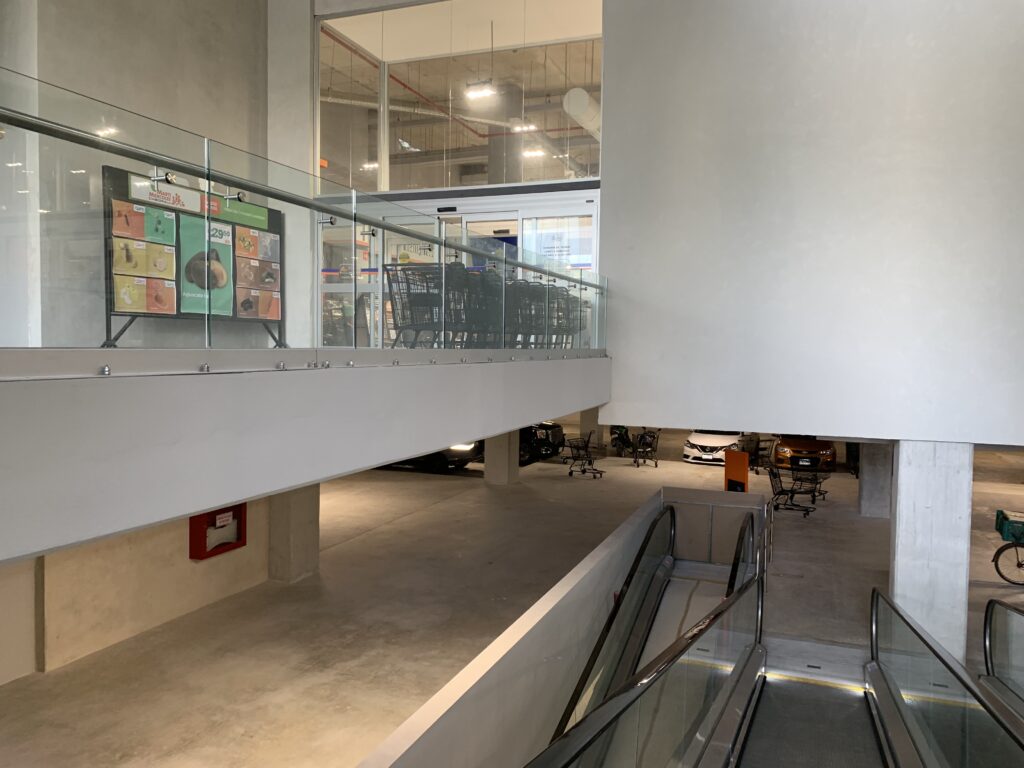 Thank you for looking at our article about the new Chedraui Select in Playa Del Carmen. We have another article on grocery stores in Playa Del Carmen here if you like as well as information about other small specialty markets. The search box on our website can help you find everything you need for Playa Del Carmen.
Meanwhile in Tulum……
Tulum has had a new Chedraui for years and was better than any supermarket in Playa Del Carmen. Now Playa has a "Select store", but the Chedraui in Tulum is going through a lot of changes as well. This is a Chedraui Select also. There is even an entirely new building in the parking lot. The store itself has a higher roof and is better organized inside.
This plaza is now getting more shops. Expect the parking lot to be more congested.