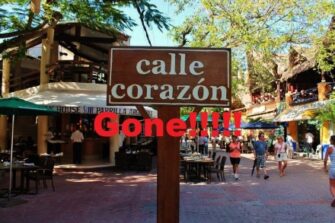 Everyone is talking about how Playa Del Carmen is changing. This is nothing new since Playa Del Carmen has been one of the fastest growing cities in the Latin America. Construction in Playa Del Carmen can be seen in all areas of the city. Investment small and large is happening.
Playa Del Carmen continues to draw people from all over the world with its beautiful beaches and charm. All of these people require housing.
Recently there have been some big projects announced that are going to be effecting some well known areas around 5th Avenue as well as some other spots. We thought we would bring you this gallery to show you just some of the changes happening in Playa Del Carmen.
New condos and hotels and other developments for Playa Del Carmen
Some people lament that Playa Del Carmen is changing too fast or it is not the place they first came to years ago. It is a fact Playa Del Carmen is changing, but before we say it is a bad thing, there is also a good side to it.
There is a reason why it is growing, it is people like you that keep coming back. It is a popular place and now as it grows there are more places for people to stay, eat and visit. For residents there is more shopping and availability of products that were previously only available in Cancun. Many empty lots that were not taken care of very well are now destinations and attractions for tourist and locals and soon seamlessly fit into the unique landscape that is Playa Del Carmen. Not everything will be what you want to see built in Playa Del Carmen but we do encourage everyone to visit and see some of the nice additions to the city.
If you are interested in investing in a property here, we are happy to give independent advice to our readers. Every person's circumstances are different, so let us know what you are thinking about. You can send us a message on our contact page. (Note: We are not a real estate company nor do we sell property, we just enjoy covering it here in Playa Del Carmen and visit new properties and write about it here.)
If you would like to read more about Playa Del Carmen real estate see our complete guide here.
Photos here are listed from most recent and going into the past. Unless something is nice to see the before and after, we place the photos beside each other.