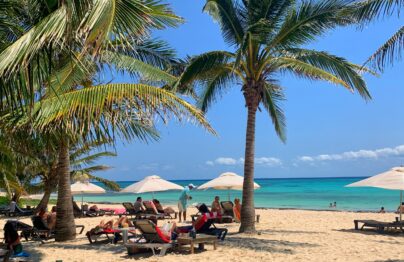 New mask regulations for the Riviera Maya
In recent articles we have been updating readers about the traffic light system which regulates covid-19 restrictions in Mexico. One of the most common questions was "When will the requirements for masks be dropped?" Well, in a recent post from the Governor Carlos Joaquin of Quintana Roo announces that starting March 22, 2022 masks will be voluntary in public outdoor spaces and open spaces. This means walking on 5th Avenue and the beaches people will not be required to wear a mask. There still are requirements for indoor spaces, restaurants and employees to continue to wear masks. However, the Governor Carlos Joaquin noted these are not an indefinite regulations. Slowly the state has been winding down covid-19 restrictions.
It has been nearly two years of restrictions in the state, even though we were very fortunate to slowly open in 2020 and everyone learned how to operate in the safest manor possible.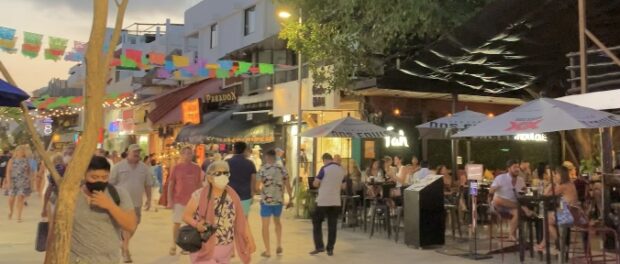 Just in time for Spring Breaks and Semana Santa?
If we remember back to 2021, the state changed the traffic light system from orange to yellow around this time of year. It allowed clubs to open and spring break time period of the Riviera Maya filled with vacationers. The traffic light did go back to orange soon after. So restrictions are not always going in one direction. However, this time it does feel that we are winding down restrictions. This does correlate with cases and hospitalizations. It also follows trends in the United States.
There are increasing cases in Europe and the United States now from a sub variant of covid-19 that might soon affect us here in Mexico with a slight rise in numbers.
The return of an old friend or rather, enemy
Just as we are getting some good news about covid-19 restrictions, we are getting a return of the seaweed. This problem started in 2014 and has come and gone in waves since. Interestingly enough, 2020 was one of the best years for our beaches, we had the lowest amounts of seaweed in recent years, but not that many people got to enjoy them.
How can you monitor the conditions of seaweed? You can check out this Facebook page that have very helpful maps of the beaches of the Rivera Maya. You can also check out our article on which beaches get more seaweed than others. This can help you plan where you stay or what beaches you go to.
Below is an example of the current seaweed conditions in the Riviera Maya. This map can be found weekly on the above mentioned Facebook page. This NGO puts out these maps that are the most helpful tool to see what areas are being affected the most.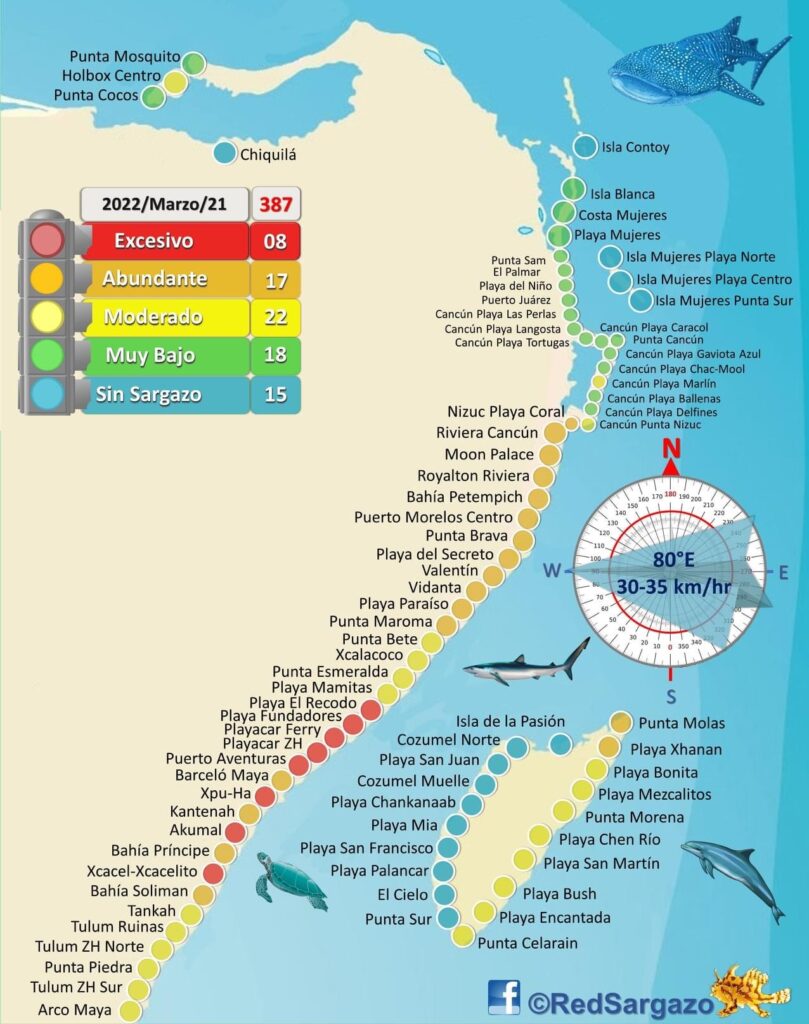 Thanks for reading our article with these news updates. We look forward to bringing you more information and news. If you are looking for anything specific, be sure to use the search box and look over our website. We have hundreds of articles and videos for pretty much everything in the area.