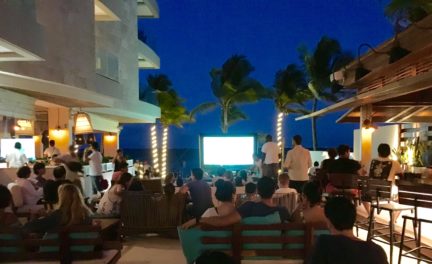 What could be better then sitting by the beach watching a movie, in the sea breeze, at night, inexpensive food and drinks and at a beautiful hotel? Sound good to you? Well read on so you can do this while in Playa Del Carmen.
That is the type of evening you can have if you go to the Thompson Beach House Hotel's movie night. These events promote the hotel and introduce it to locals that might not have come down 8th Street to see it.
When is movie night at the Thompson Hotel?
Movies are played on Wednesday nights and it is twice a month at the Thompson Hotel. The movies are set up by El Cine Club and you can check the schedule here at their Facebook page.  For the Thompson Hotel location, just see when they will be there next. These events should be playing all summer.
What do they have for food and drinks?
Thompson Beach House has the C-Grill Restaurant but during the movie nights they have  a special menu. The menu is drastically different then the regular menu. Here is a sample of what is on the menu.
Small pizza 128 pesos
Wings 6 for 160 pesos 12 for 304 pesos.
Fish and Chips 128 pesos
Mini hamburger and fries 128 pesos
Hot dog and fries 128 pesos.
There are drink specials as well. If you sit in the restaurant you can order off the regular menu, but most people are coming just for the movie and order on the special menu.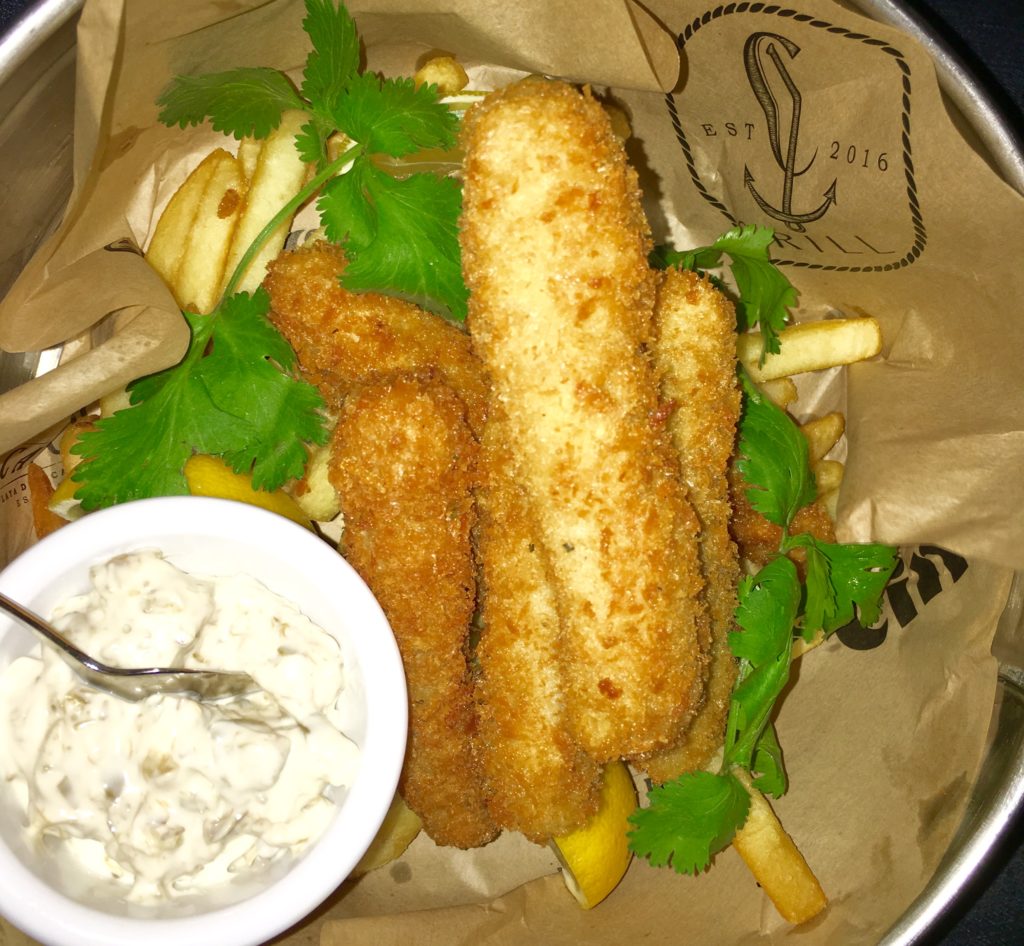 How do you get in and what is the cost?
Here is the good news! It is open to the public at no cost but there is limited seating. They used to have a signup online that you could reserve a spot but now it is first come first serve. The doors open a half hour before the movie begins. there will be a line forming. It usually does fill up in the first 20 minutes, so come early. At least you know people will not be arriving after the movie starts. This is one time people are ahead of schedule in Mexico!
People come early because those that know the Thompson Beach House,  and like the venue. The screen is in front of the ocean and the tiered seating area is used with the cushions and beach chairs. This makes for a perfect place to watch a movie out under the stars. Why not go out for a night and enjoy this Playa experience!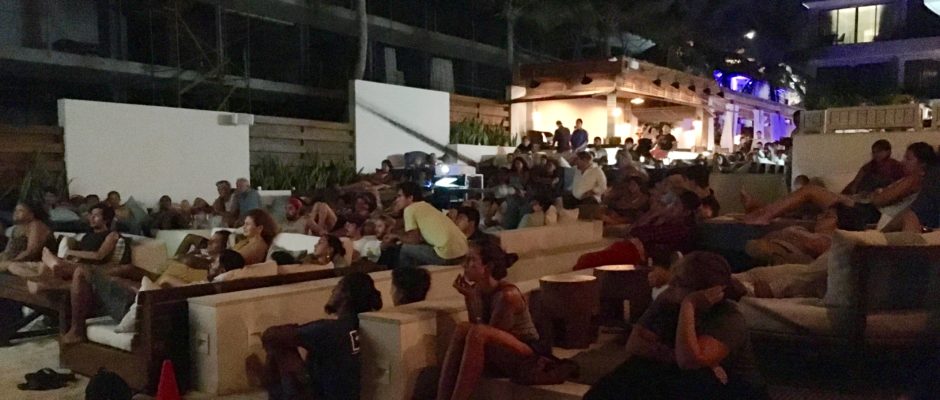 Have you been to see a movie at the Thompson Beach House? How was it? Let us know in the comments below.