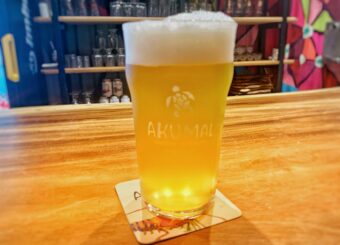 The Akumal Cerveceria in Playa Del Carmen
Are you a beer aficionado? Do you like local brewed beers? Do you like trying new things? Have you tried Akumal beers? If you do like beer, we have a place for you to check out in Playa Del Carmen. It is the Akumal Cerveceria (the term "Cerveceria" in Spanish means a beer bar).
Since 2012 The Independent Brewing Co. has been producing Akumal beer in the Riviera Maya. Now, they have opened a place in Playa Del Carmen hat is dedicated to serving their fresh brewed beer. The Akumal Cerveceria is on 38th Street and is a good place to go chill with friends. Here are some more details.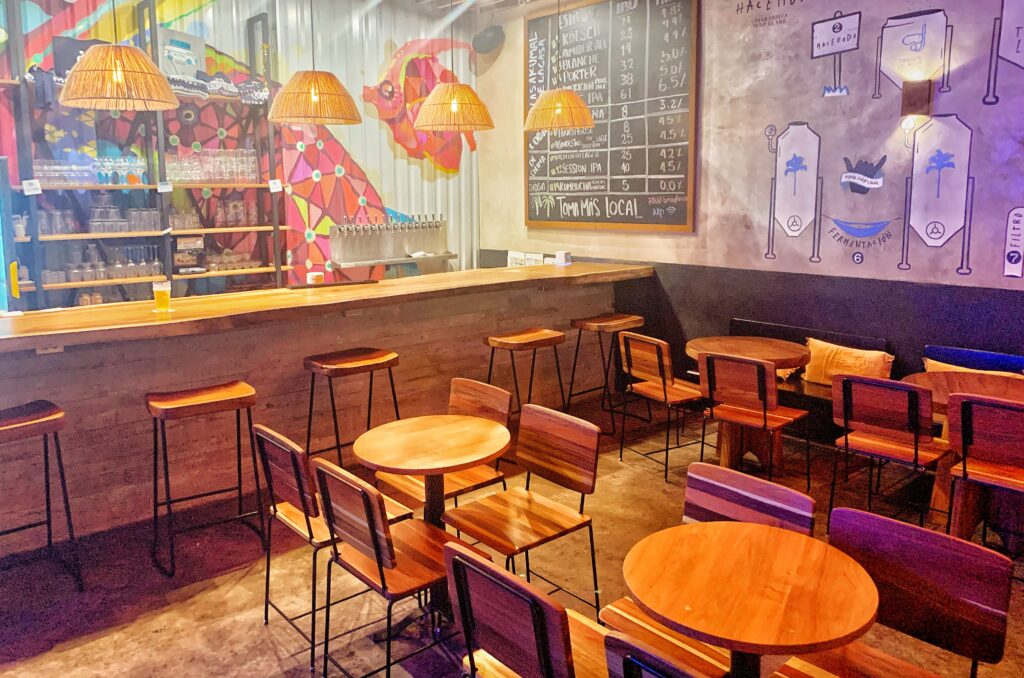 There is an inside air conditioned seating as well as outdoor seating on the very nice tree lined 38th Street.
What is on the menu
If you want a bite to eat there is a small menu with some Mexican/bar food. If you are not a beer drinker they do have some nice cocktails to try.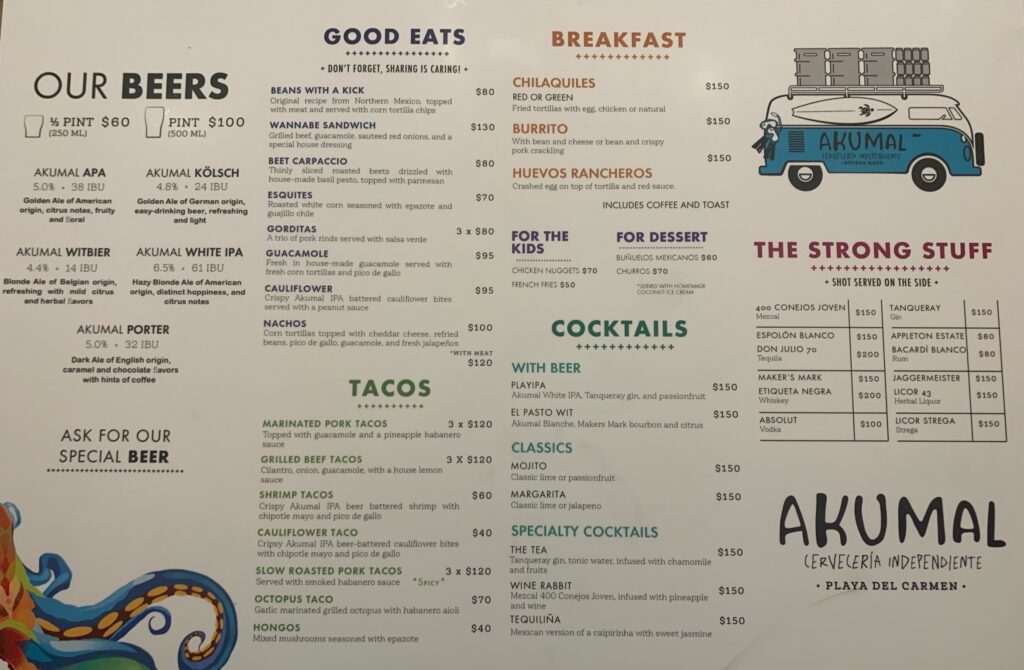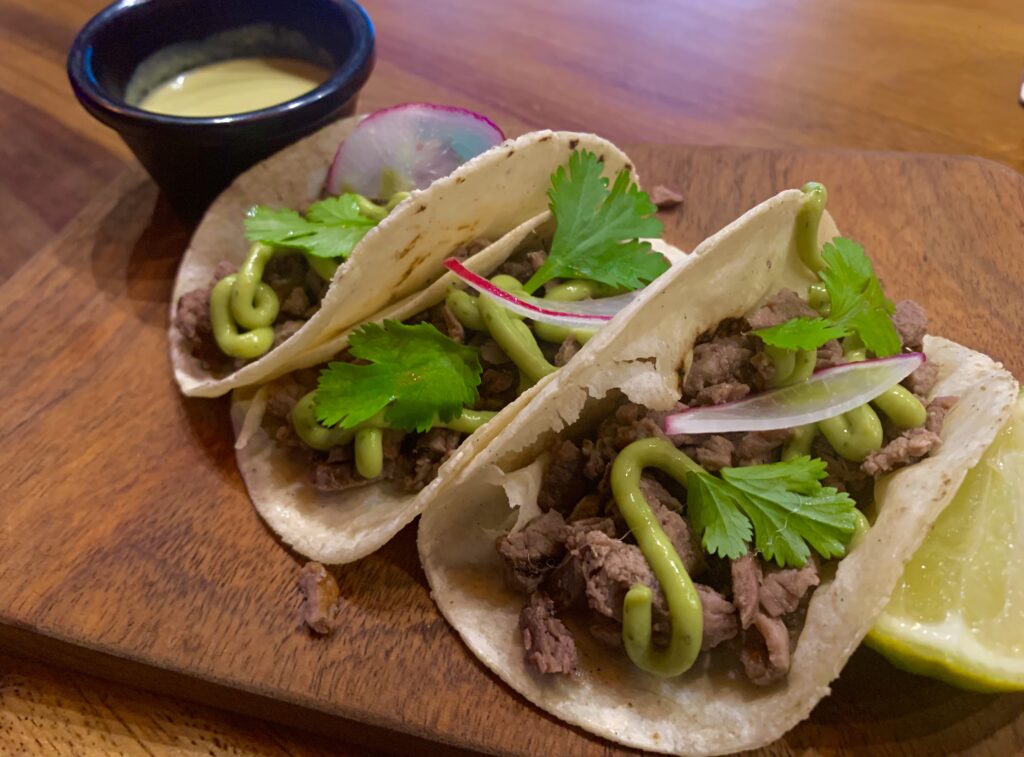 Where is the Akumal Cerveceria?
The Akumal Cerveceria is on 38th street between 5th Avenue and the beach on the south side of the street.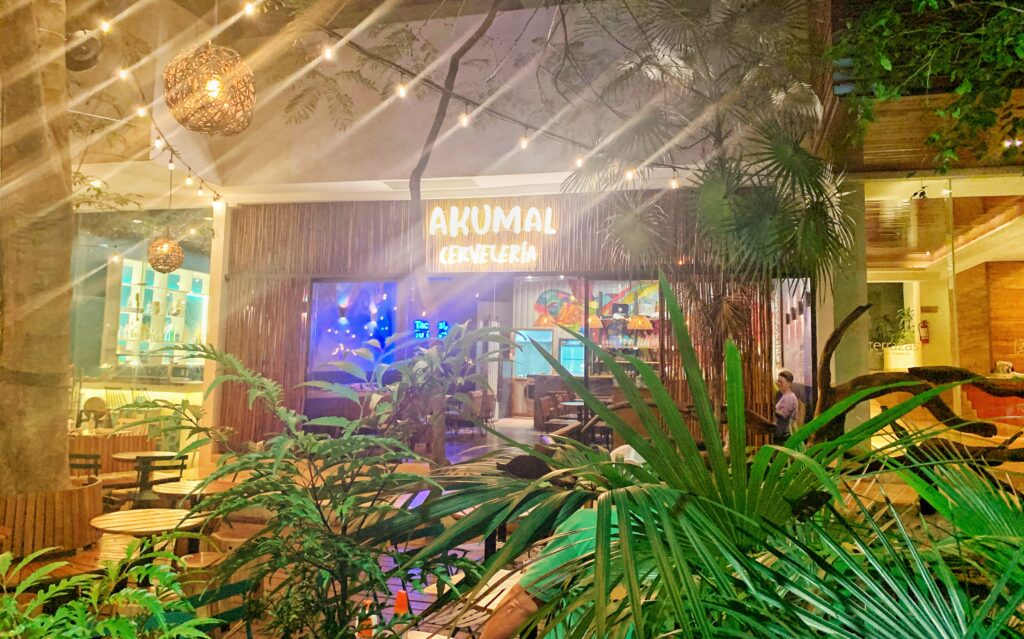 Hours
Open daily from 9:00am. Some nights it stays open later, but mostly until 11:00pm or midnight.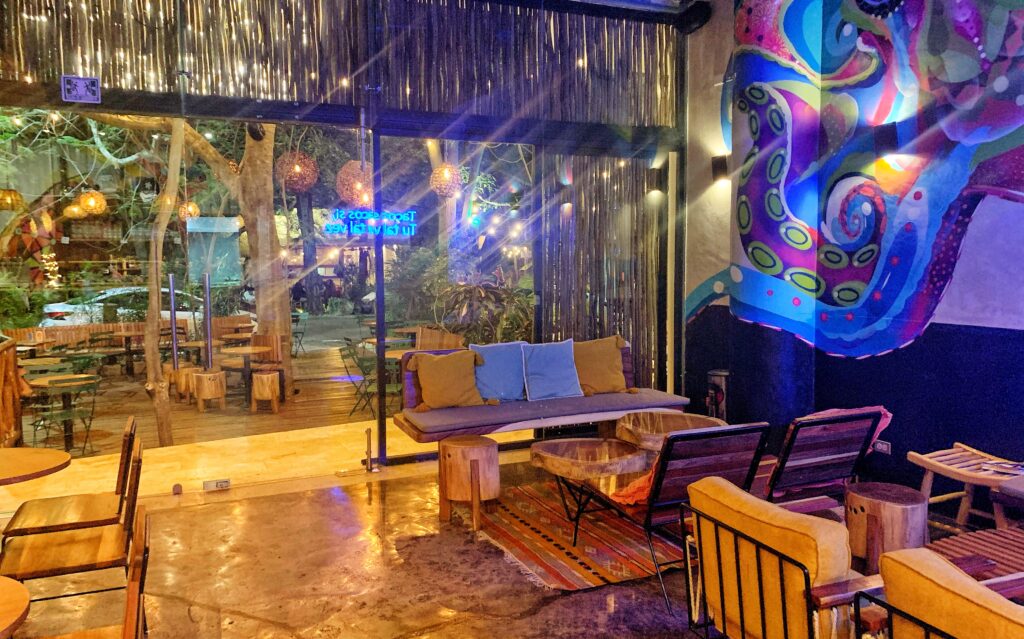 This is another new place to check out on 38th Street in Playa Del Carmen. This street has been adding a lot of new restaurants and places of interest. If you have not been lately, it is a nice place to take a stroll. It is very much like the old Calle Corazon, which was a tree lined street in the center of Playa.
This is also on the south end of the Coco Beach neighborhood. We recently wrote an article on how this area is changing and more places are opening here. You can read it here.
Have you been here before? What did you think? Let us know in the comments below, we would love to hear from you.