Carnaval Time in Playa Del Carmen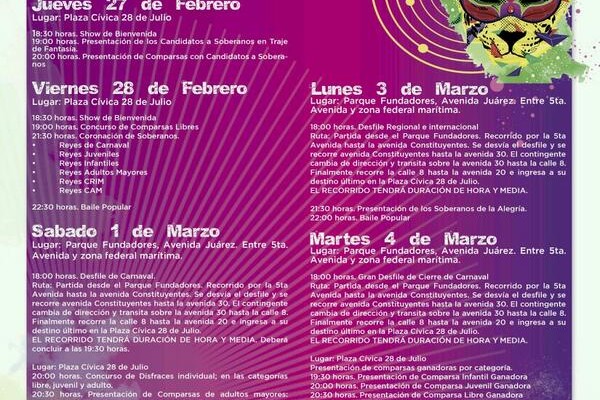 Mention "carnival" and thoughts of Brazil and Caribbean carnivals come to mind. While the carnival in Playa is not as wild, it is growing in popularity each year and a nice way to see a lot of participation from the youth of Playa. The parade goes through town on multiple nights. It usually starts on 5th Avenue on the south end at Juarez Avenue. The parade marches up the busy pedestrian 5th Avenue and then when it reaches Constituyentes Avenue the floats are added into the parade. They march until the Plaza Municipal and then a large stage is set for dancing and music into the night!
Look for the carnival to take place in late February and early March.
Check out our video of one years Carnival in Playa Del Carmen.