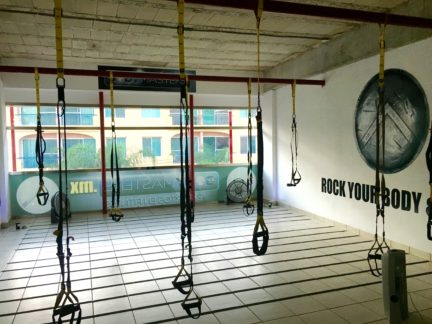 TRX has been sweeping the fitness world and we have a good option where you can try it in Playa Del Carmen. Best of all you can get a small discount if you mention you saw it here. We are always trying to bring you fun stuff in Playa and good deals and this is one!
TRX Classes in Playa Del Carmen
Here is a good way to get fit or stay fit in a group setting. These classes are 45 minutes long and feature bands that you use to work on your muscle tone. You do a series of pushups, leg lunges, ab workouts and other exercises using your own body weight. You will be pushed to new limits and you can challenge yourself in the classes.
At Body Masters Playa they have three instructors, two that speak English. So if you want a class with English instructions it is possible.
Make sure you bring some water and a towel. The studios are fan cooled.
Who can take TRX classes
There is a minimum age of 16 to take a class and above that it can be for all ages. This is based on your own body weight and exercises can be directed to your ability.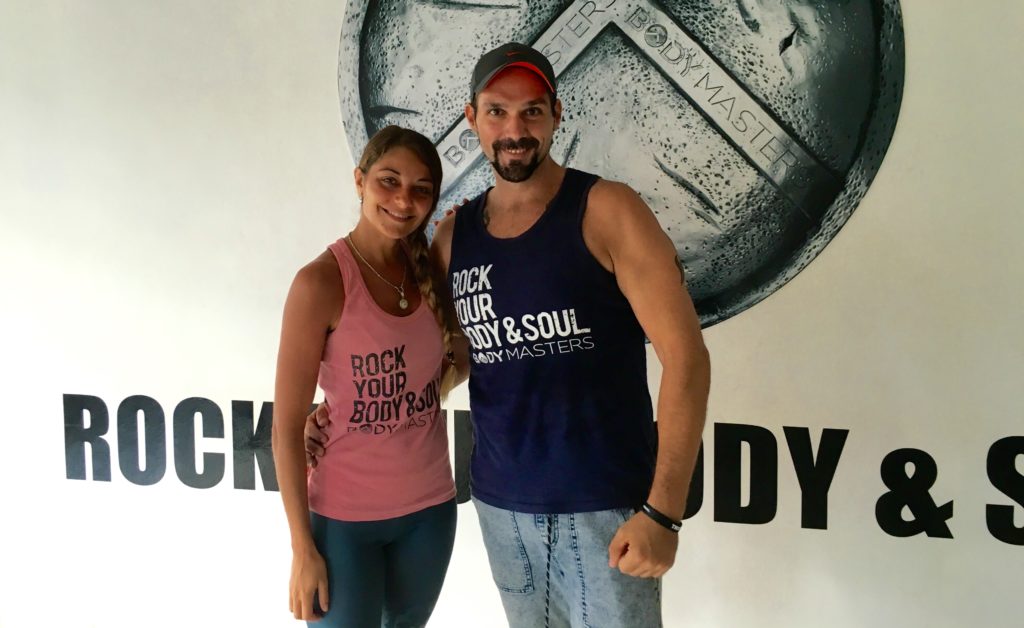 Where are these classes?
The classes are located on 5th Avenue and the corner of 42nd. Street. It is the large white building. You will enter by the reception desk and take the stairs to the second floor (or first floor depending on where you are from and how you count floors, i.e. Ground floor, first floor.) In the hallway you will see the two classrooms.
Hours of classes
Classes are Monday-Friday with optional early morning Saturday classes.
Classes start at 6:00am and go until 9:45am and from 5:15pm until 8:15pm during the week. There are 10 classes a day.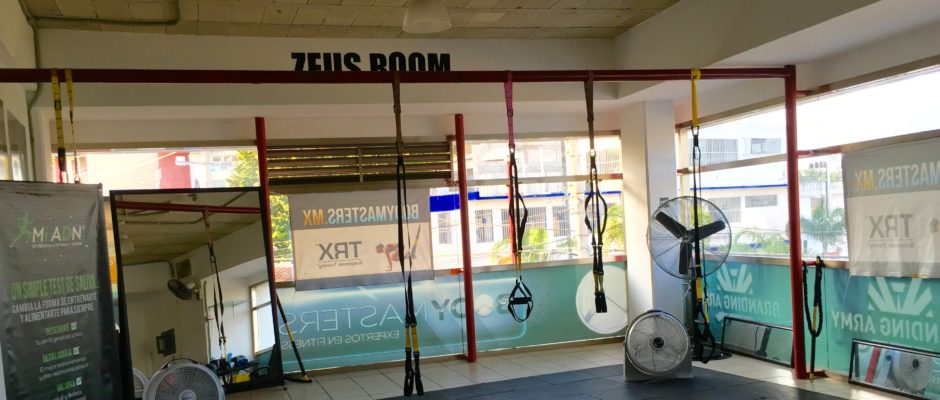 How to reserve a spot
Since there is a limited amount of space, it is necessary to reserve a spot. You do so by sending a message to their Facebook page here: https://www.facebook.com/bodymastersplaya/
It is good to reserve a day in advance. You can send a request in English and they will try to put you with an English speaking instructor if you prefer one.
How much are the classes?
If you want to try a class first or perhaps you are only in Playa for a short time you can pay for a class. Normally it is 150 pesos a class but you can  save 50 pesos by mentioning that you read about it here! To go to one class you contact them through the Facebook page as well.
There are two main packages they offer.
3 days a week that you can take classes. 800 pesos a month.
5 days a week that you can take classes. 1350 pesos a month.
Normally there is a 50 peso initiation fee but if you tell them you saw it here you get that for free!
Other classes
They also offer Rip Training with rip cords here. You can ask for information on their Facebook. These classes are for slightly more advanced people.
Personal training
If you want a one on one class or to take a class as a couple you can purchase private training. It is 500 pesos a class and that is for one or two people. Private training allows you to work on just the areas of the body you want.