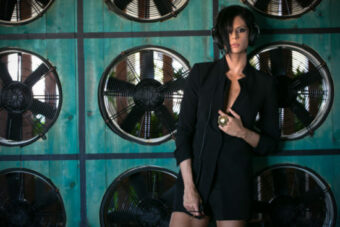 Meet the talented Playa Del Carmen DJ Dulce Rullan
We first met this Playa Del Carmen DJ at an event here. We were very impressed with her style and persona. We promised to introduce here to everyone by interviewing her. This is just one of the interesting and talented people living here in Playa Del Carmen. Here is the interview.
Where are you originally from and why did you move to the Riviera Maya?
I was born in Mexico City but I lived in Veracruz most of my life and moved to Playa del Carmen in 1999.
Why do you think the Riviera Maya is such a popular destination for people that like Dance/electronic/trance/club music?
I think because Riviera Maya appeals to a more free spirited minded people. This place has such a special a magical energy, that the dance & electronic music makes it a perfect soundtrack.
How did you get into music and why did it interest you so much?
Talking about my DJ facet, I would have to say it was a very organic (and unplanned) transition. I´ve been in the music and entertainment business since 2009 (before that I was a hotelier) and being in touch with other DJs in events kind of ignited the spark in me.
The fact of having the power of influencing other people's feelings through music and using that to uplift their spirit and making them have fun and be happy (at least for that one moment), is what makes me love what I do.
What sounds or styles of music do you like?
I absolutely adore the funky, groovy sounds (I grew up in the late 70´s-early 80´s) but in combination with newer genres as Tech-house with Latin and afro influence. That is why I define my style as: Sabrosó-tech.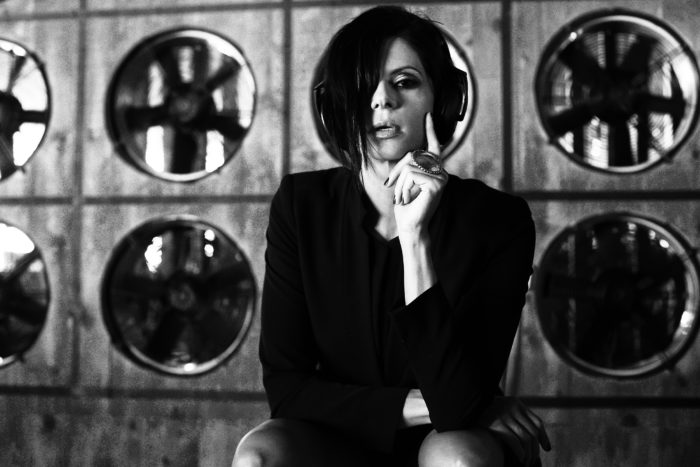 Not only are you a DJ but you also compose music, can you tell us more about that?
I've been into music since an early age. I remember perfectly that my parents bought me (around age 5) a tiny piano and I immediately started imitating certain sounds/notes of Richard Clayderman's music. After they saw my interest, I took lessons for a while and that gave me the basis to start composing my own.
At the end, my interest in music is because I see it as a way of expressing myself in a very deep level, that is why playing other composer's, music is not such appealing to me. Also, as I mentioned before, that fact of being able to influence people in an uplifting way , makes this journey even better.
What inspires you both to compose and to DJ?
The piano/composer side expresses my deep and more softer and mellow feelings as opposed to the DJ side, which brings up the fun, upbeat and energetic side. We all have different moods in our personality, so combining my piano and my love for house music allows me to express every single aspect.
What do you think are the best qualities for a DJ to have?
EMPATHY by far. You need to connect and understand people in order to play the right tune at the right time. Let's not forget that having a fun personality is basic as well.
So since you work in the music industry, is it hard for you to go out to a club and just let go without thinking about the music?
It is very hard and almost impossible. You can't help to pay close attention to the music, especially if it is a great track, you automatically start thinking about the beat, the structure, the bass line, the drop, the effects and on and on.
Where have you worked and where might people see you perform?
Just recently I did a takeover at the fantastic Thompson Hotel & Catch Restaurant and the opening of the best Gin Bar in Playa Del Carmen called Bronze. I have also worked at many private events and clubs in the Riviera Maya and Mexico. Future dates of events will be posted on my Facebook page.
What goals do you have as far as your music?
There are many specific goals that I'm currently working for but if I have to put it all in an ultimate line: to elevate the vibrational field of every single being that listens to my music so together, we eventually create a joyful reality. PERIOD.
We want to thank DJ Dulce Rullan for talking to us and we hope that if you are in the Rivera Maya and you appreciate good music, that you get a chance to hear this Playa Del Carmen DJ.
If you are interested in hiring DJ Dulce Rullan for an event, see her Facebook page for more information.