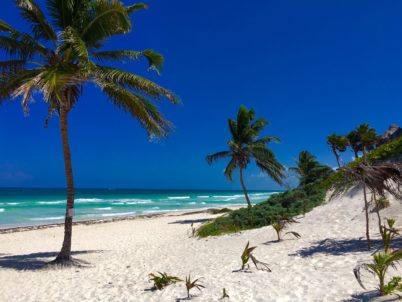 Tulum and beaches go hand in hand but where should you go to the beach? Well just about anywhere is good but some are harder to get to and some get crowded. This Tulum beach is nice because it is not known about too much and gives you a chance to chill on this remote beach and soak up some relaxation.
Playa Akun-A Beautiful Tulum Beach
This beach is great because it is at the far south end of Tulum just inside of Sian Ka'an natural reserve. Many people don't go this far and so you have a good chance of being here with very few people around. The beach has a few palms so you have a chance of getting some shade but if you don't find a tree available on the beach, there is a palm grove  between the road and the beach.
The entrance is just 30 pesos to this beach. There are not to many access point to the beach from the road and this beach provides a entrance. Even though beaches are free, access across land is not guaranteed and plus there is a small area to park a car, so the small fee is not much for a visit to this beautiful beach.
At the gate you will pay you money, try to have exact change. Sometimes it is just a kid there to take the money.There is an area with palm trees where you can relax or you can enter the beach area and also take sun and swim.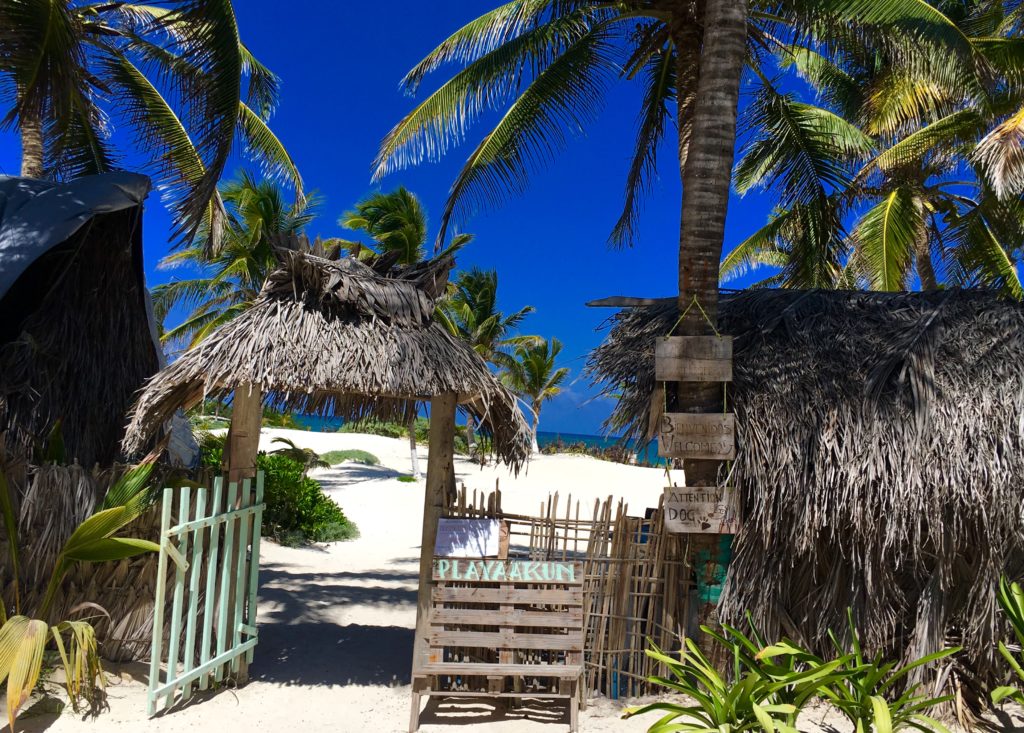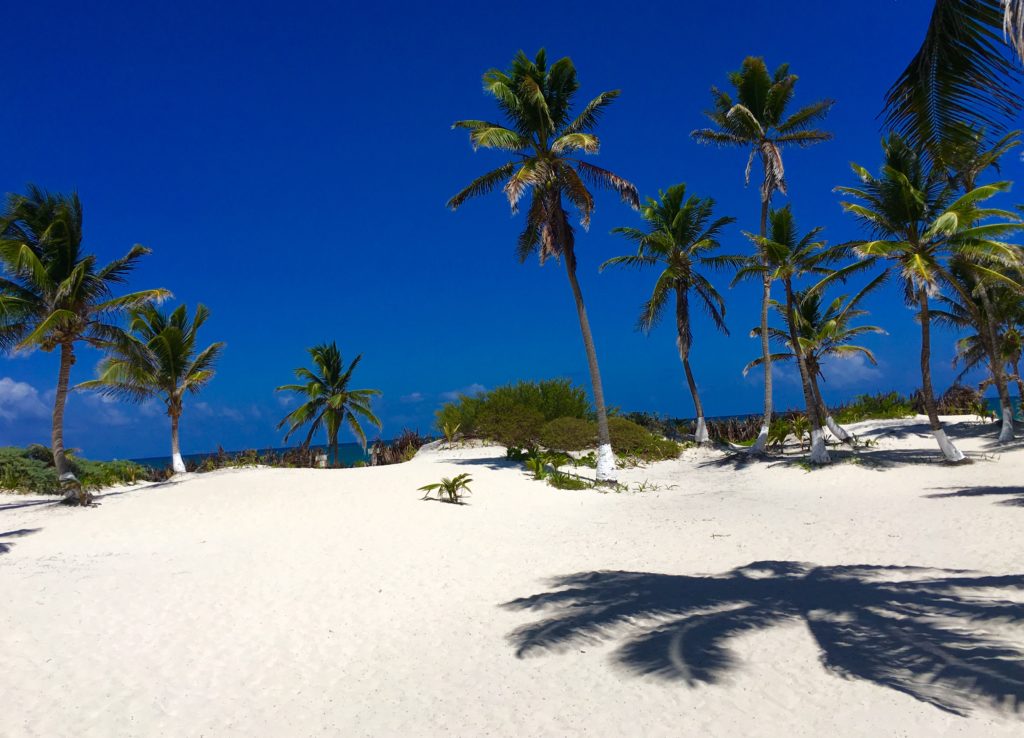 How to get to Playa Akun Tulum Beach
You will need to drive to the beach from Tulum town (this road is 15 on maps). When you arrive at the split in the road at the beach, go to your right. You will drive for about 8 kilometers. You will pass all the small boutique hotels and chic restaurants. When you arrive at the arch that enters into Sian Ka an, you will drive for about 6 minutes until you see the beach entrance on your left. There is a small parking lot on your right.
Want to visit more beaches in the Riviera Maya?
We have you covered in our article on beaches in the Riviera Maya. Below is the map that accompanies the article.
Have you been to this Tulum Beach? What did you think? Let us know in the comments below.