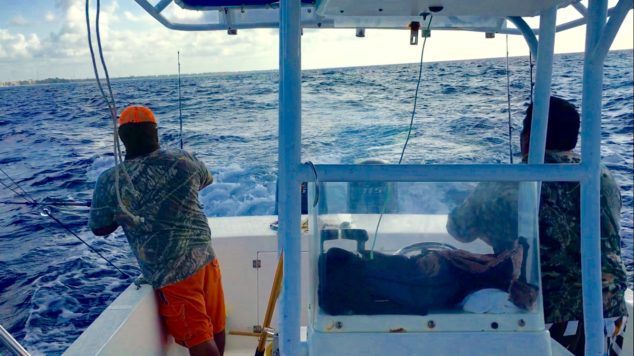 Are you looking for a Playa Del Carmen fishing tour? Many people come to Playa to go fishing on the ocean. This is a great sports activity and a way to get out on the water and enjoy your time here. Year round you can fish off the coast of the Rivera Maya.
We wanted to recommend this family run fishing tour company that is right in the center of Playa Del Carmen. Here is a little more about them and what it is like to go fishing in Playa Del Carmen.
La Reina Sport Fishing
We went out on a tour with La Reina, like we do with all things we reccomend on the site. We had an enjoyable time deep sea fishing off the coast of Playa Del Carmen and learning more about what it is like.
You do not have to go far off the coast to fish and you can troll for larger fish or do bottom fishing for smaller fish. The waters just a short ways off the coast are about 400 feet deep and get even deeper toward Cozumel.
La Reina's tours are private for your group and allow you and your friends to enjoy some time fishing. If you also want to make it a family activity you can do this as well. La Reina is very accommodating and can include a stop to go snorkeling if you like.
Note: They do not recommend this tour for young children age 10 or younger due to the factor of getting seasick.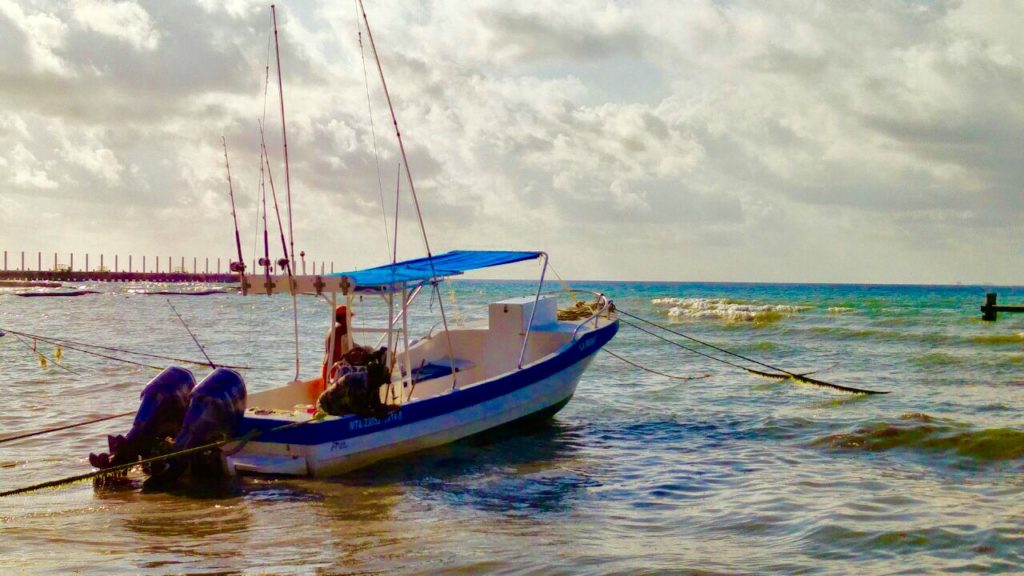 We like La Reina also because they have one of the larger fishing boats. This means you will have a little more stability in the water. Their boat is also newer and in good condition. There is even a bathroom aboard in case you need it.
What type of fish can you catch?
The most common fish you can catch is barracuda. This is available all year round off the coast of Playa Del Carmen. Other types of fish include:
Wahoo
Kingfish
Bonito
Tuna
Amberjack
Mahi Mahi
Sailfish
White Marlin
Blue Marlin
When you do catch a fish they can prepare it for you so you can take it back to your hotel where they can cook it for you or La Reina also has an agreement with the small seafood restaurant on the beach near 14th Street. They will cook up your fish for you and you can enjoy a meal on the beach.
Of course not every time you are guaranteed catching a fish but you are guaranteed a nice time out on the ocean.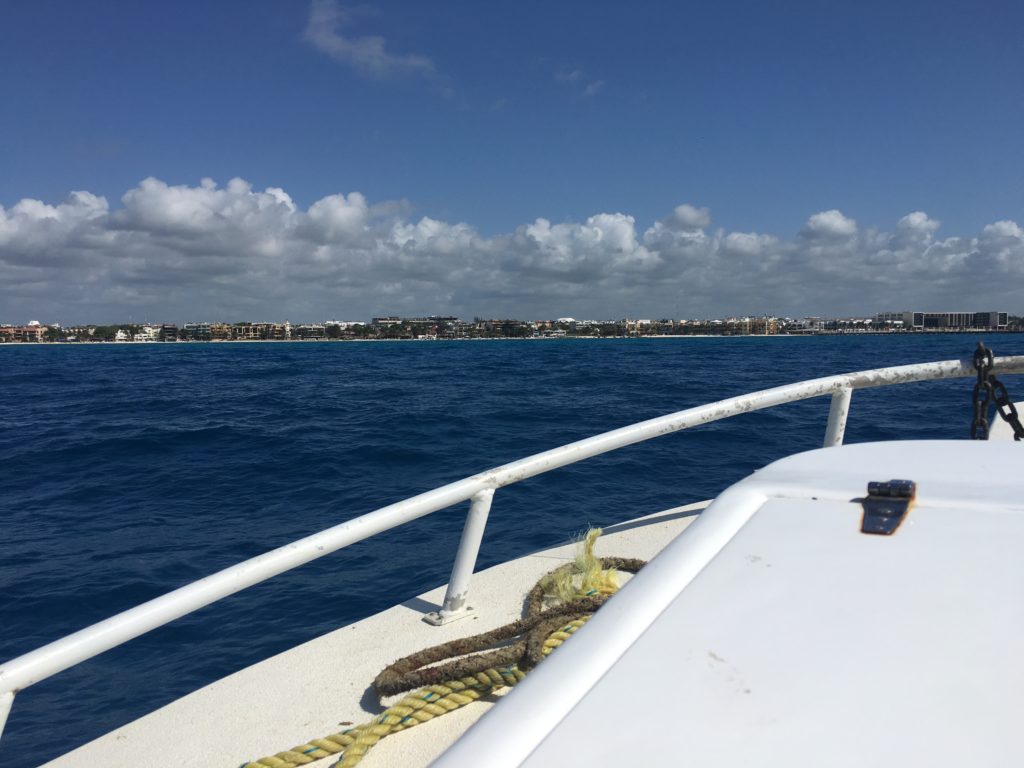 What types of fishing tours are available and prices?
La Reina has three lengths of tours and here are also the prices. Note: These tours are for up to 4 people, extra people are $25 USD each.
4 hour tour for up to 4 people. This can be morning or afternoon. The total price is $280 USD.
6 hour tour for up to 4 people. This can be morning or afternoon. The total price is $410 USD.
8 hour tour for up to 4 people. This can be morning or afternoon. The total price is $540 USD.
These prices include boat fuel cost, licenses, and water and beer on your tour.
How to reserve this Playa Del Carmen fishing tour
It is recommended you contact them before coming so you can reserve a spot. Especially January -July are busy seasons for fishing tours.  They require a deposit for certain dates and this is refundable with notice of at least 72 hours in advance.
Any way you want to contact them, they speak English and it is easy to set up your tour.
You can contact them through their website at: http://www.lareinaplaya.com/
Email
Phone
If calling outside Mexico you dial the (52) country code. Inside Mexico you can just start with the 984.
(0052)-984-179-1551
Have you been on a Playa Del Carmen fishing tour? What did you think? Share your comments below, we would love to hear from you.