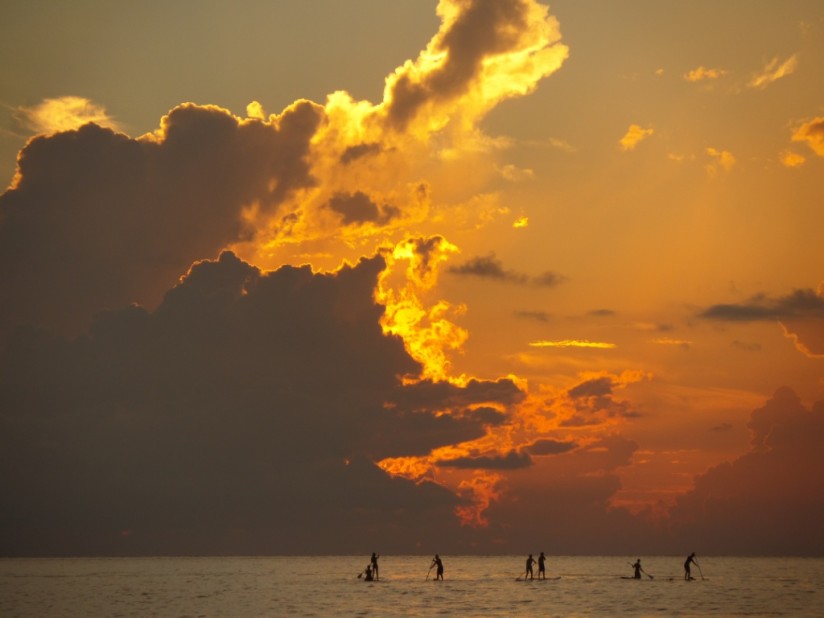 Stand up paddle boarding Playa Del Carmen Guide
Paddle boarding has become a big sport in the Rivera Maya and there are more places to rent, take lessons and stay fit with then ever. Here are places for you to check out if you are interested.
Where to rent paddle boards
Blue Life Diving is located on Avenue Flamingo between 40th Street and 42nd Street. This is just one block back from the beach. Here they have two boards they rent out. The price is $20 a hour. This location is good if you are on the north end of Playa. It is also good if you want to paddle out to the reef by 48th street and perhaps snorkel.
Aloha Paddle Club rents boards in from their location at Fusion at the end of Calle 6 and the beach. See link below to them.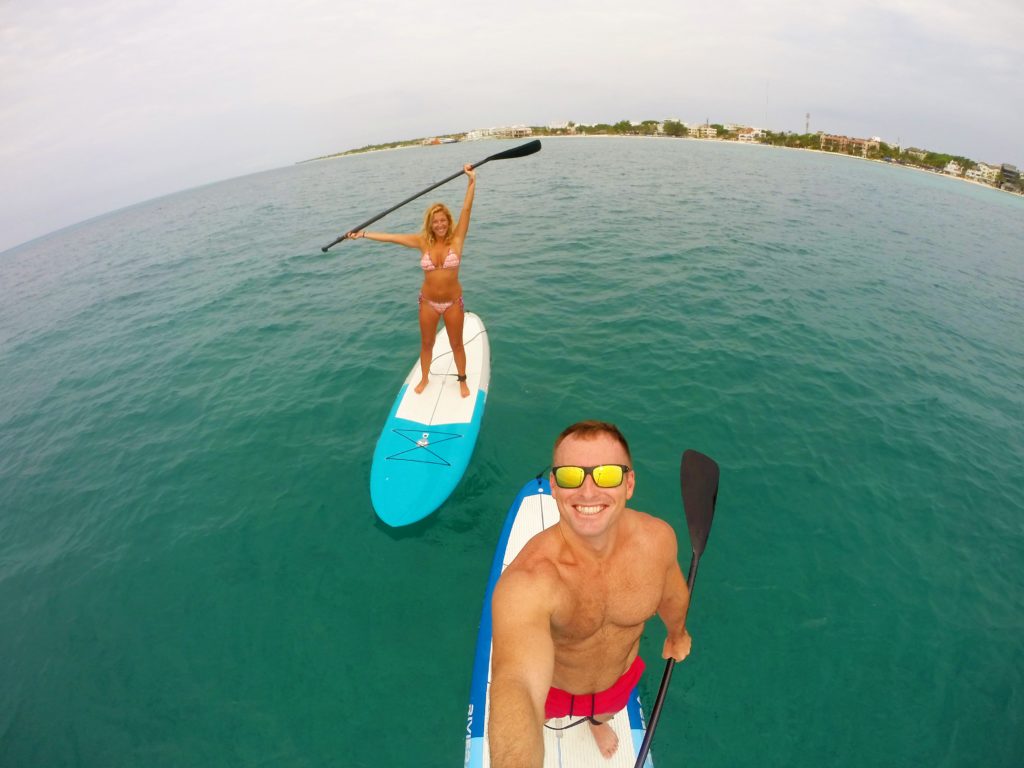 Paddle board clubs
In Playa Del Carmen there is the Aloha Paddle Club. This club is for paddle board enthusiast that want to start their day or go out after work. When you go out they will take a go pro and be snapping pictures for you.
Who can go our with the club and how much is it?
This paddle board club is for locals and tourist. Below are the prices.
Tourist can go on sea tours for $65 USD. There is also a morning sunrise paddle for $45 USD.
There is a membership system for locals. Contact them for details.
Paddle board tours
You can  learn about tours and what is available from the following places:
Aloha Paddle Club does sea tours in Playa Del Carmen and also to a large lagoon.
Paddle board fitness and lessons
Here are three places you can get instruction and/or participate in a fitness activity.
Aloha Paddle Club. Here they do SUP Yoga on request and also SUP Core classes.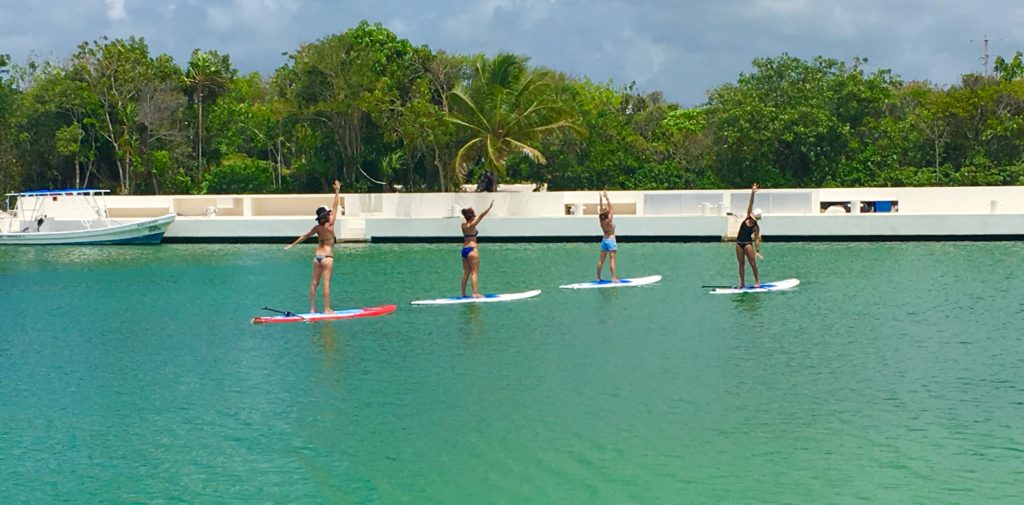 Thank you for reading our Paddle Boarding Playa Del Carmen Guide. We hope you get to look at our other guides on our site.
Do you have an experience with paddle boarding in Playa Del Carmen or a comment? Let us know below.