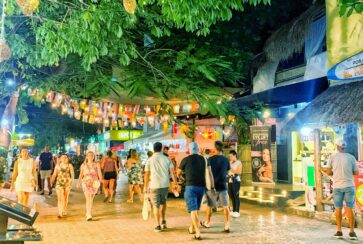 Finding old Playa Del Carmen
Do you find yourself missing the "good old days" in Playa Del Carmen with a more laid back atmosphere, less commercialized, and places like Wah Wah, Moms and Calle Corazon? Many people lament the changes of a growing Playa Del Carmen. Some find the changes to be too much, and vow not to return, while others see the changes and might still think back to what Playa Del Carmen was like when they first started to come. Without a doubt, anyone reading this has their fair share of memories in Playa.
There still is room for small independent businesses with personality in Playa Del Carmen, it just might not be in the center of the downtown. Beyond Playa Del Carmen, there are other towns that offer a smaller feel and laid back atmosphere you might be looking for. In this article we will give you some places to check out in Playa for that old Playa feel and other towns to possibly check out.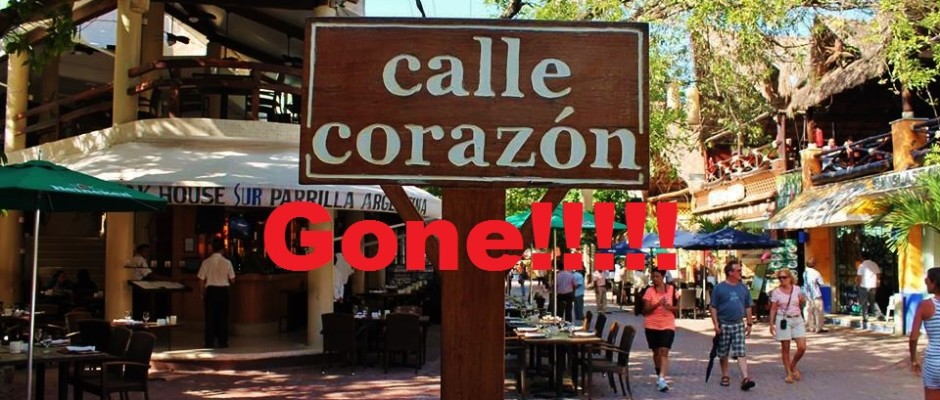 We are all part of the reason things have changed
For those that lament the changing times in Playa, these often are the same people that come every year. We go out to eat, rent apartments or hotels, and visit all the local attractions. Playa Del Carmen has been growing, in fact it grew a whopping 103% in the past decade. With a constant new crowd discovering Playa Del Carmen and those returning that already know about it, this has created a large demand.
During and post pandemic there was also a lot of people that discovered Playa for the first time. That has also added to the changes in Playa. It is important to remind ourselves that how we travel, what we buy and where we go affects how the market reacts to us. How Playa Del Carmen is now is a result of demand, mostly from tourism.
The circular cycle of people in Playa Del Carmen
When we first came to Playa Del Carmen over a decade ago, there were people moving out of Playa Del Carmen for other places. It was strange to think that people would leave Playa when it was such an attractive place. The truth was that people had spent there years in Playa and for them, it had changed significantly, it was not the original place they fell in love with. We see this cycle playing out over and over and people leave and new people discover Playa and move in. So don't be surprised if you arrive to Playa and hear people talking about the good old days or perhaps you might be at that point if the changes are too much for you. It is just part of the cycle of Playa Del Carmen.
Where to find the charm in Playa Del Carmen today
The heart of Playa Del Carmen is 5th Avenue. Over time, it has gone from unpaved road with a mix of small hotels and shops to malls and stores of international name recognition. Dotted in the center of Playa you can still find some of the charming places.
38th Street
For those of you that miss the charm of Calle Corazon (a small tree lined street that was an offshoot of 5th Avenue), checkout 38th Street between 5th Avenue and the beach. What was once the location of a few businesses has grown. It has retained the charm since many of the trees and even a small cenote have been incorporated into the development.
Even one of the long time favorite restaurants, La Cueva del Chango is still here. this restaurant embodies the old feel of Playa with local dishes and organic architecture.
Colosio and upper 5th Avenue
It used to be that 5th Avenue pretty much ended at 38th Street. Now it extends up to CTM Avenue (aka 46th St) and beyond. Stores and small businesses continue to open along 5th Avenue, albeit out of the area where most tourists walk. Take a stroll beyond CTM Avenue on 5th Avenue to see what small cafes and shops are there. You can find places like Que Huevos that offer a small scale dining experience.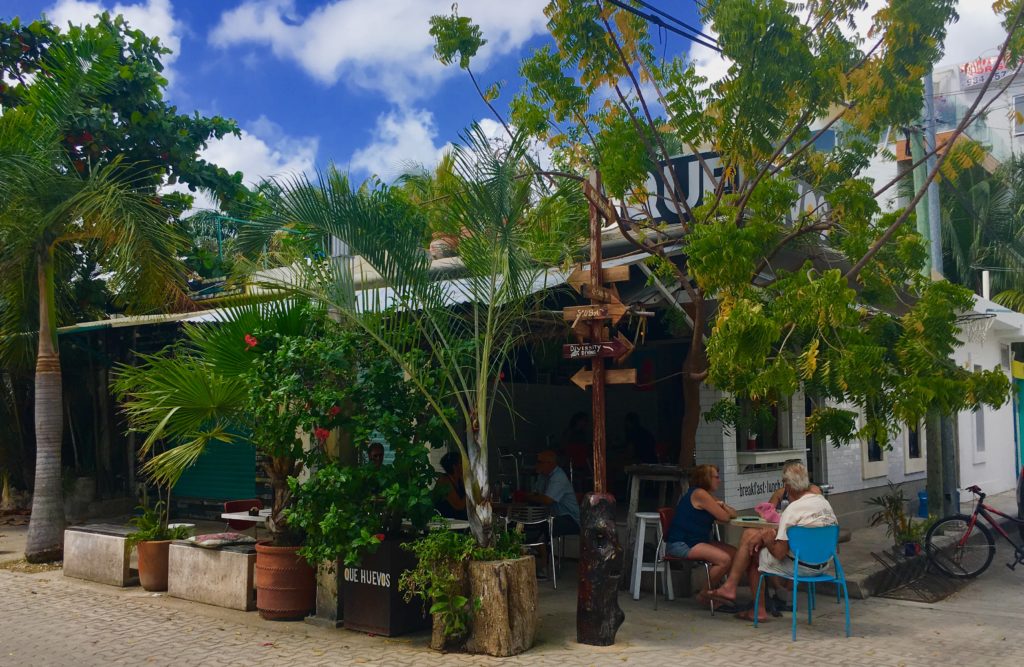 Finding that old Playa feeling in other small towns in the area
Almost every time people say they don't like visiting Playa because it has changed from the small beach town that they remember, we say there are other towns that are like Playa 10 or 20 years ago. When we mention the places, the same people complain about the above mentioned places because there are not enough restaurants, not enough rental options, too boring or for some other reason. This highlights how we all have changed and what our expectations are for places we visit.
As we all get older, we often have more money to spend on trips, we want at least accommodation the same or better than where we live, and we want to be comfortable. We want options to eat out at and things to do on vacation. You might forget how basic some of the hotels were just 10 years ago in Playa and how there were not the same services there are now. So keeping this in mind, here are some alternative places that are like Playa Del Carmen of the past.
It is important to note that places like El Cuyo, San Felipe, and Las Coloradas will have limited English spoken. Holbox, Mahahual, and Bacalar are much more covered with bilingual or trilingual people.
El Cuyo
El Cuyo is perhaps the closest to old Playa Del Carmen. It is on the norther tip of the peninsula and is a small beach town. It is technically on the main land and you can drive there on a small two lane road that crosses the mangrove and inlet. The population of El Cuyo is only around 1,800 people. Most of the locals are connected to fishing, but tourism is starting to rise there.
The vibe is laidback with some of the streets are unpaved. There are mainly houses there, some for rent and others that locals live in. Currently residents of Quintana Roo visit here for the weekend as a getaway since it is relaxing and away from the hustle of tourists. It is also a popular destination for kite surfing.
The beaches are halfway between the turquoise waters of the Riviera Maya and the Emerald Coast of the Gulf, so the water color is somewhere in-between. You can find a lot of beach here and many houses are on the beach or just a short walk to the beach. In fact the entire town is only about 5 blocks wide, so all of it is close to the beach.
What's missing in El Cuyo?
El Cuyo only offers some basic hotels, most people rent a house. So there are no large hotels.
For groceries and supplies there are very limited options. There are no large supermarkets, so many people bring items with them like alcohol and gourmet food staples.
Public transportation is very slow and not direct from most other points. Transportation time from the Cancun Airport is about 2 hours and 40 minutes.
Internet and cell phone signals are limited.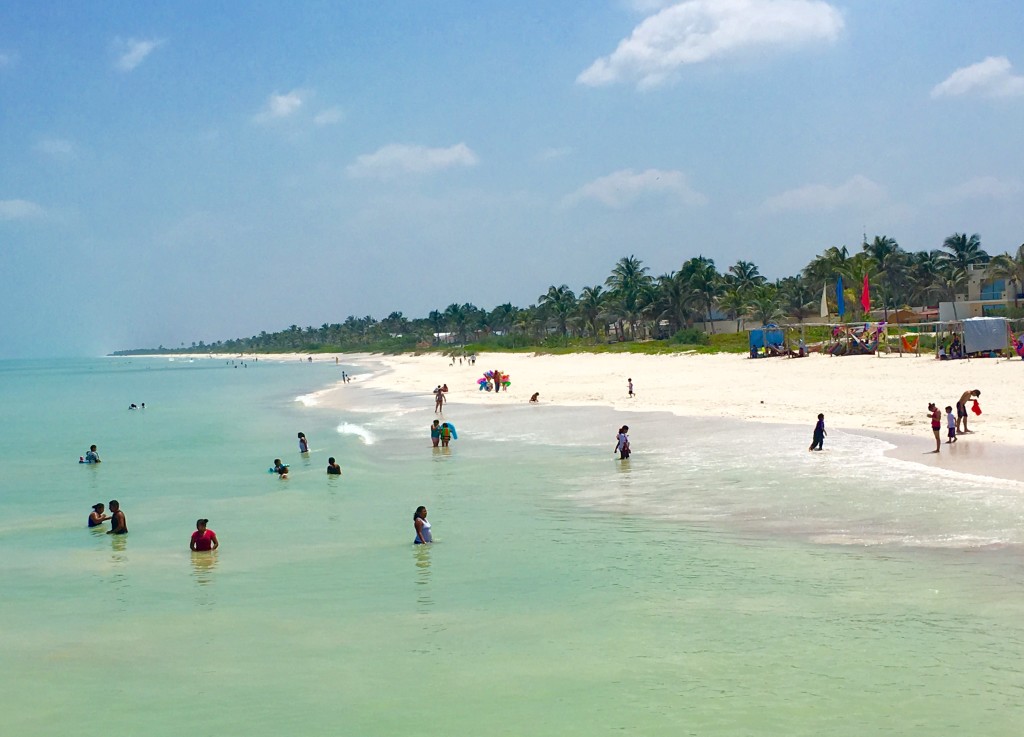 Isla Holbox
Isla Holbox is one of the more developed places on our list, so this might be the easiest place to transition to. Isla Holbox is a relaxed beach town that has risen in popularity for the past decade. Most of the hotels are two stories tall and are not that large. There is a small center where you can find restaurants and small shops. The ocean is turquoise water and shallow surrounding the island, making it even more popular with visitors.
Whats missing on Isla Holbox?
There are no large supermarkets. You can find most basics and there is even a fruit and vegetable market.
Internet is not the best on Holbox.
Transportation time from the Cancun Airport is 2 hours and then a short ferry ride. There are direct taxis that leave from the Cancun Airport. There is no need for a car on the island since most people take golf carts around or walk.
There are a few local tours connected to the island, other than that, Holbox is at the tip of the peninsula so it is not too well positioned to touring around for day trips to other locations.
Even though this is a laid back place, prices for most things tend to be a bit more.
Bacalar
Bacalar is a small town named after the lake it is next to. The lake is a white sand bottomed lake that make for the water to look turquoise as well as other shades of blue. So even when there is seaweed on the beaches, Laguna Bacalar remains a stunningly beautiful place.
Bacalar offer a wide range of small hotels and guesthouses.
What is missing in Bacalar?
There is not real nightlife. You can find some bars, but this is not a party town.
There are only medium size supermarkets so you might not be able to find all the products you want.
Bacalar is spread out along the waterfront. If you do not stay in the center, a car is necessary.
Bacalar is 3 hours south of Playa Del Carmen, this means arriving at Cancun Airport means a long drive, until the Tren Maya Starts.
Most activities focus on the lake. There are some notable Mayan ruins close by that make for good day trips, but that is about it locally.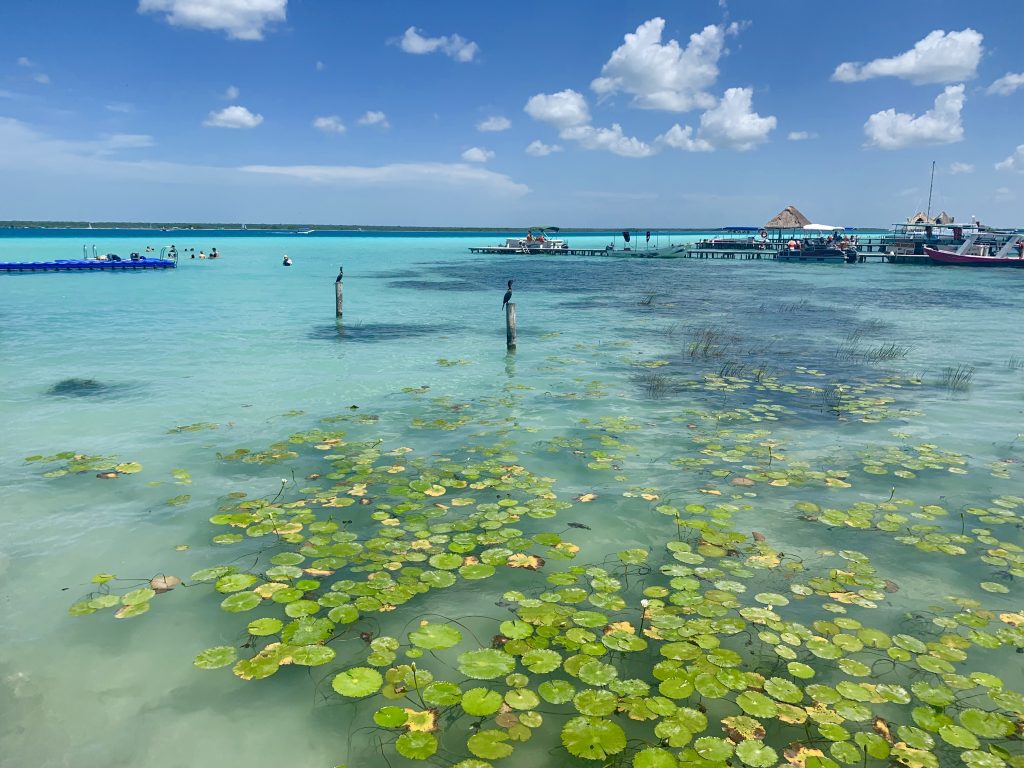 Mahahual/ Xcalak area
Mahahual is a small town about 3 hours south of Playa Del Carmen. It is on what is called the Costa Maya. The town itself is very small, but booms when a cruise is in town at the dock. Attached to town is a port for cruises that has its own small fake town of shops and tourists traps.
Between cruises, Mahahual is very quiet with a beautiful beach. The reef off the coast slows the waves and creates a shallow and calm oceanfront. Just south of Mahahual is Xcalak. Xcalak is like going back to the 1920's Caribbean. You can find roads with crabs crossing and beaches that stunning like the one in the photo below.
What's missing from these places?
In Mahahual you can find small hotels and a few guest houses. There are not too many houses to rent here. So long term might be hard. Xcalak is the opposite. There are no hotels, but rather more like guest houses.
There are no large supermarkets nearby, so any extra supplies need to be brought with you.
Like Bacalar, this area is about a 4 hour drive from the Cancun Airport. So transportation time is a factor and you pretty much need a car to get around unless you come on the bus and stay in the center of Mahahual.
Internet services are not the best in both areas. Cell signal can be weak in Xcalak.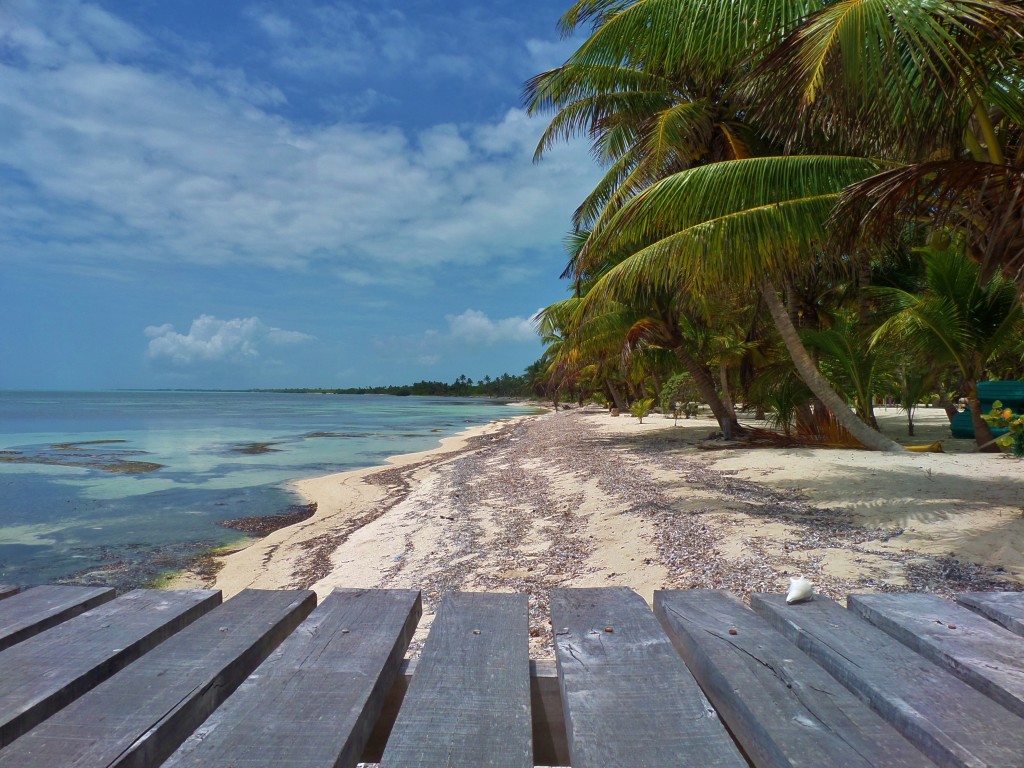 San Felipe/ Las Coloradas area
This area is perhaps the most small town feeling place to visit. San Felipe is a small fishing town with many colorful wooden houses. Fishing dominates the economy here. You can walk the malecon (boardwalk) and watch fishermen come in with their catches or take a small boat over to the beach in front of the town.
Las Coloradas is famous for the pink lakes where salt harvesting takes place. There are virgin beaches just east of town. In fact, all the way between Las Coloradas and El Cuyo you can find a reserve with beautiful beaches and lots of nature.
In-between San Felipe and Las Coloradas is Rio Lagartos. We did not include it in the list because beach access is harder. There are however hotels here and a few touristic restaurants.
What is missing in these two towns?
This area is about 3 1/2 hours from the Cancun Airport, so there is a little more transportation time. It is also almost exclusively accessed by car.
Between San Felipe and Las Coloradas there are about 7 restaurant options. So not too much in regards to eating out, and if you don't like seafood, your going to have a hard time.
Internet speeds and access will be limited.
San Felipe has small houses or apartments for rent. There is even less in Las Coloradas except the new boutique hotel PinaColoradas.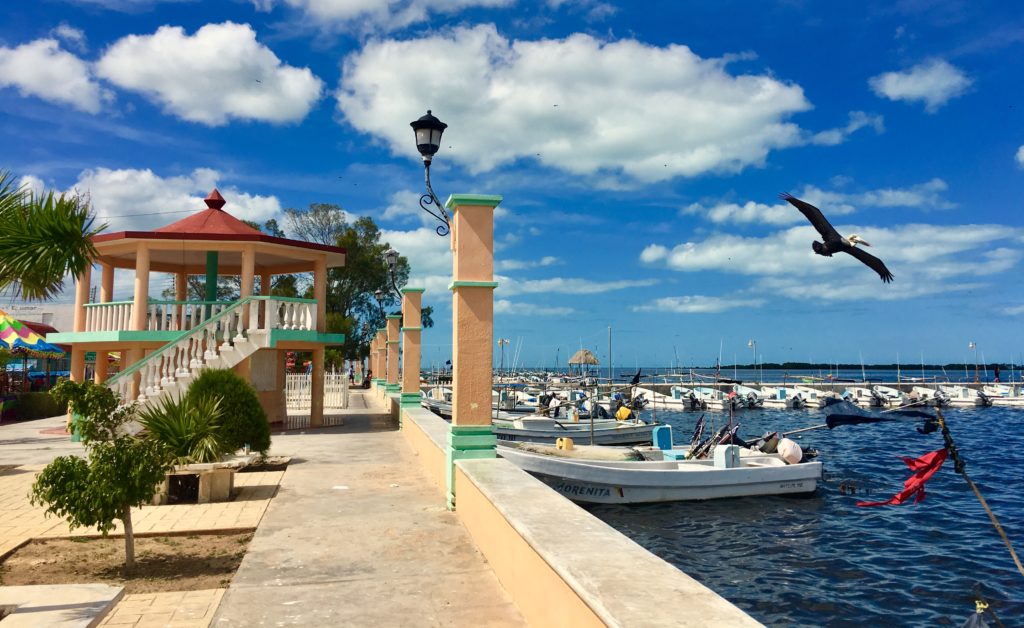 Conclusion
Playa Del Carmen has changed a lot over the years and continues to change. You can still find some bits of old Playa around town, but if that is not enough to bring back that feeling of what Playa used to feel like, you might try some of the other places we mentioned.
If after reading about the other towns and areas to visit, you think there is not enough things for you or you would miss some of what Playa has to offer, you have options. The option of spending some time in a more tranquil location and still visit Playa Del Carmen for the things you like about it.