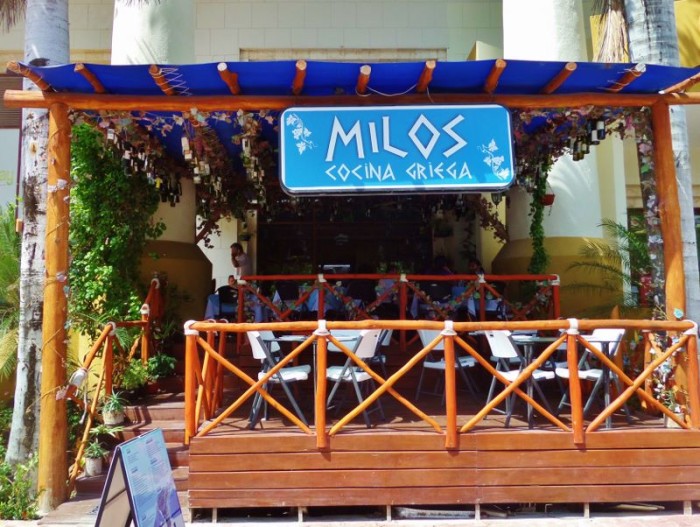 Milos Restaurant is the place to go to fill your cravings for Mediterranean food and especially Greek food in Playa Del Carmen. You can sit on the covered parch or inside the restaurant. You can feel the breeze coming from the ocean just half a block away. The restaurant is very Greek feeling complete with Greek murals on the walls.
The owner wanted to bring something new to Playa Del Carmen and he found a real Greek chef to start this restaurant in January of 2014. Greek food is not what tourist first think of choosing for a restaurant when coming to Playa but this can be a place to go to give contrast your palate. It is also for locals that like a wide range of cuisine and locals and regulars are treated well here.
Chef Alexis Labiris cooks up all the traditional dishes you can imagine coming from Greece. He is quite involved in the food preparation and checking on guest to make sure everyone is enjoying their meals. A lot of the food is labor intensive but they have it down pat to crank things out of the kitchen and bring things out in a timely manor. We imagine that a lot of the work is done before guest arrive because roasting a lamb, making the sauces and even the baklava all takes a lot of prep work.
We enjoyed all the food there and tasted a wide variety of the menu. It is nice they are available to import their ingredients here to bring the taste of Greece to Playa Del Carmen. You can make what you want of the menu, meaning if you want to eat on the light side you can, if you are vegetarian you can find a range of things to choose from, and if you want full flavor complete with a roast lamb, you can get that as well.
Below are photos of things we tried. These photos will do most of the talking because everything was presented so well. Here is a more complete description of the food. 1. Fried zucchini with their homemade vinaigrette sauce and sweet peppers on top (Kolokithakia).  2. Eggplant in tomato sauce with feta cheese (Melitzana). 3. Greek feta cheese with olive oil and herbs. 4. Roast lamb with vegetables (might we add the lamb was so tender and delicious, our favorite thing here among everything) 5. Don't forget to end your meal with Greek coffee and dessert. This was their baklava with a fortune of nuts inside.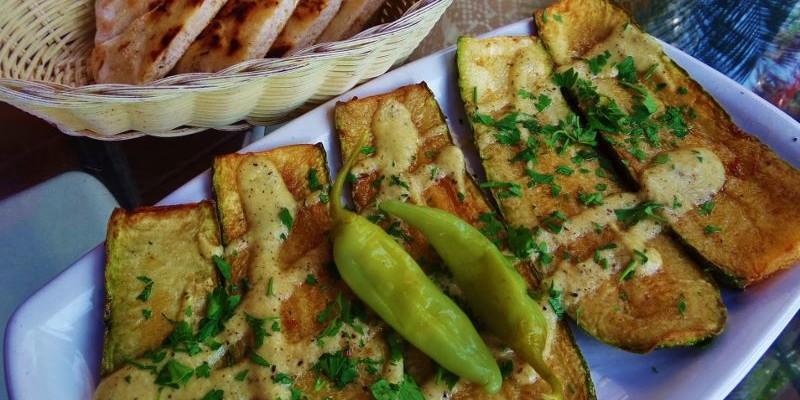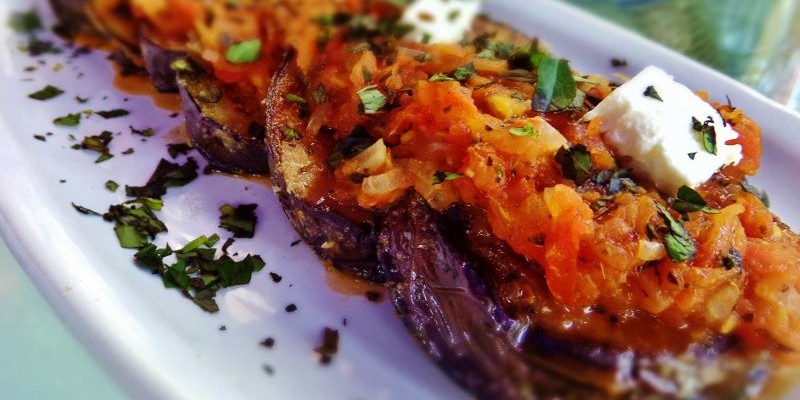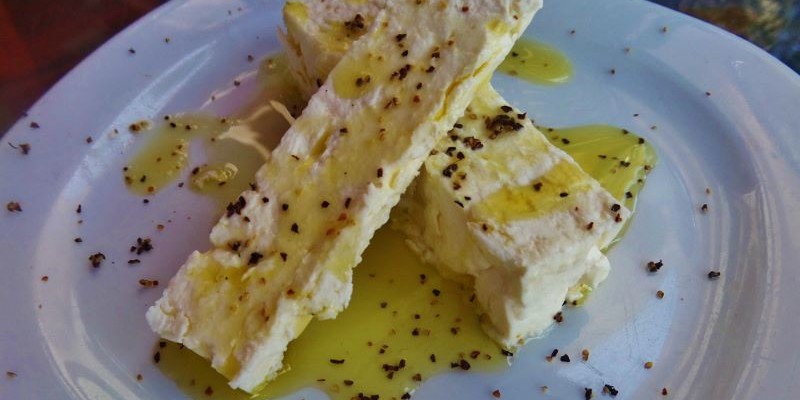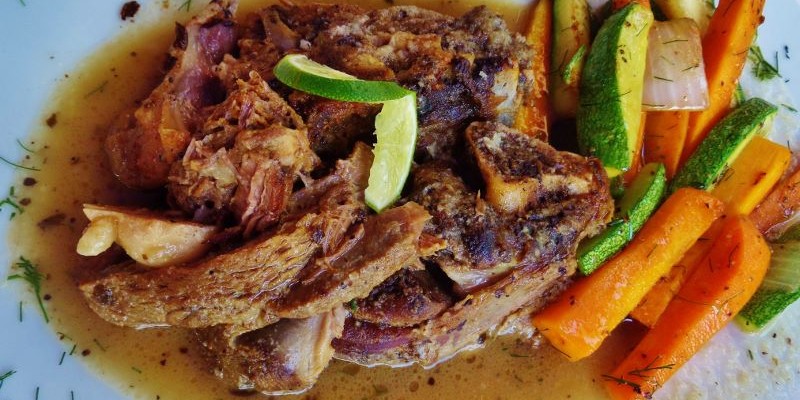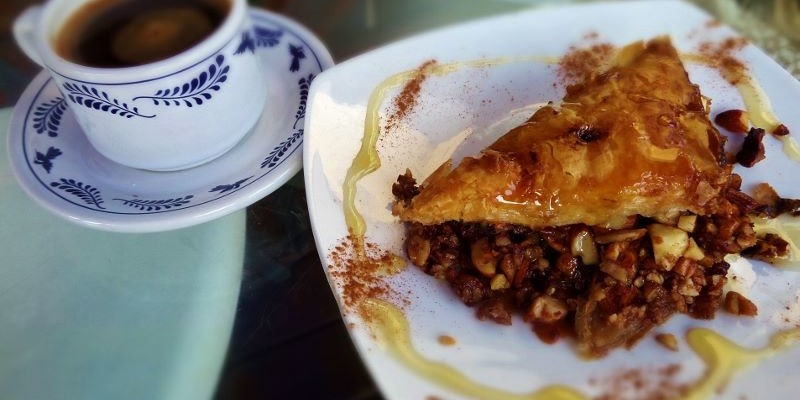 Prices at Milos Restaurant
Appetizers range from 60 pesos to about 165 pesos. Salads are 135 pesos. Main dishes are 135 pesos-175 pesos. Specialty dishes are 165 pesos-330 pesos which include a lot of lamb. Seafood dishes are 215 pesos-295 pesos. There are two dessert options, the baklava and coffee flan 65 pesos and 45 pesos respectively.
Phone number
984-118-3389  Tip: If you are going to the beach near 38th St. you can call ahead and order some food to go. Dips, gyros and other things make for a nice picnic on the beach.
Hours
Monday -Sunday 12:00 noon-11:00pm
Location
Milos Restaurant is on 38th Street between 5th Avenue and the beach. It is almost all the way to the beach on the north side of the street.

For more restaurant reviews and information see our full Playa Del Carmen Restaurant Guide here.
Have you been here before? What did you like? Tell us about it in the comments below.