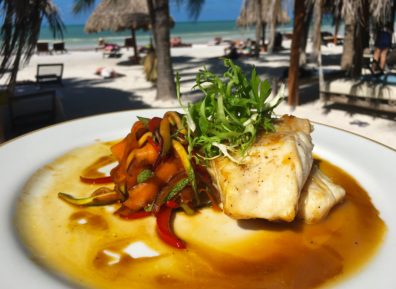 Mandarina Restaurant
If you are looking for fine dinning and beachfront views on Isla Holbox, well then Mandarina Restaurant is a spot for you! This is one of the better choices for a meal on Holbox, so be sure to check out this restaurant next time you are there. Many people however will walk past this location not knowing there is a great restaurant inside. So we are going to show you a little about this restaurant so you can get some insiders info.
Mandarina Restaurant was founded on the principles of proving fresh, quality and organic food to it's guest. All of their pasta, bread, preserves and dressings are homemade. The fruit and vegetables are grown in Solferino, a town nearby on the mainland. The produce is free of pesticides. The fish and seafood for the restaurant comes from local fisherman. The goal of Mandarina Restaurant is to support the local economy while at the same time providing high quality nourishing food. Eating here shows your support for the local producers as well as the concept and your appreciation of quality ingredients.
What is the menu like?
If you come to Mandarinas for breakfast, lunch or dinner you are in for a treat! Well prepared dishes, tasty and with a great view, you cannot go wrong. The wide menu will give you a lot of options. Vegetarians, seafood lovers, someone looking for a light meal or full plate can all be satisfied here.
Lunch and dinner are perfect times to enjoy one of their signature cocktails. Pictured below is the Mezcal sour and the Margarita detox.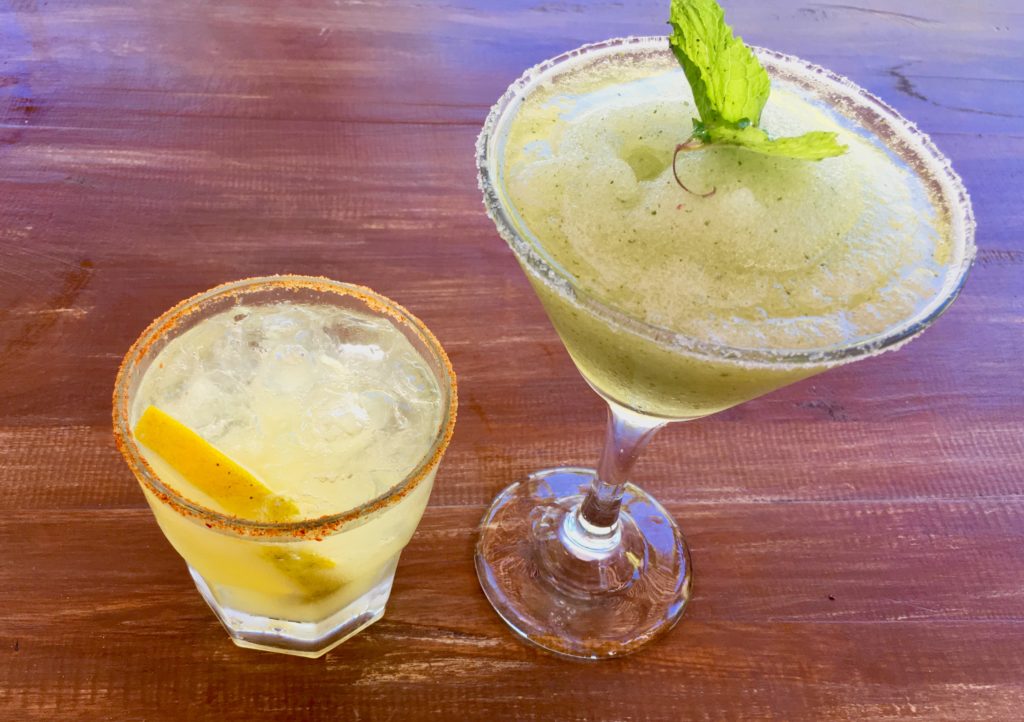 Since you are on an island off the coast of Mexico, seafood is a good option. There are many fish and seafood dishes to choose from.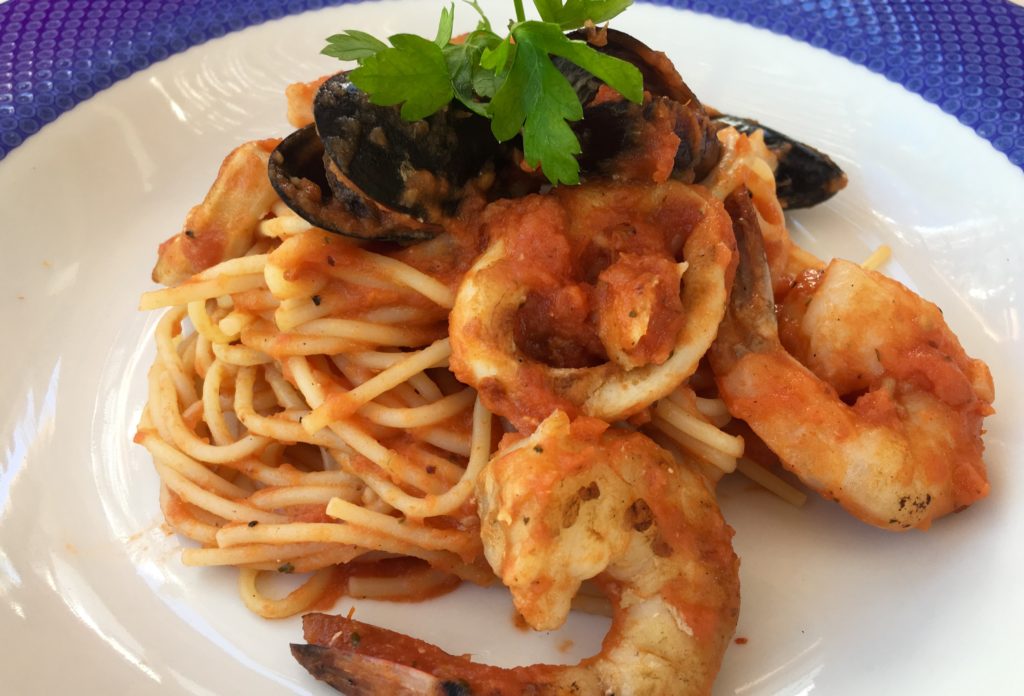 Don't skip dessert here! They are not only creatively presented but also very delicious.
Menu prices at Mandarina Restaurant
Cocktails 100-140 pesos. Beer 45 pesos.
Wine by the glass 100-130. Bottles 450-2000 pesos.
Appetizers are about  100-350 pesos.
Salads are from 150-180 pesos.
Pastas from 130-260 pesos.
Meat and fish dishes are from about 230-350 pesos.
Sandwiches and focaccias from 160-200 pesos.
Desserts 100 pesos.
Juices 80 pesos.
Smoothies 80 pesos.
Breakfast plates 100-150 pesos.
What hours is the restaurant open?
Breakfast is open from 7:00am-11:00am. Lunch is open from 12:00 noon until 5:00pm.
Dinner is served from 6:00pm until 10:00pm.
Where is Mandarina Restaurant on Holbox?
This restaurant is not too visible from the street and many miss out visiting here. The Mandarina Restaurant is located in the Casa Las Tortugas Hotel. This is just east of the main square on the beach. Follow Avenue Damero our of town and take a Calle Sierra toward the beach. There is an entrance on the beach side of the restaurant.
Have you been to the Mandarina Restaurant on Holbox? What did you think? Let us know below in the comments.