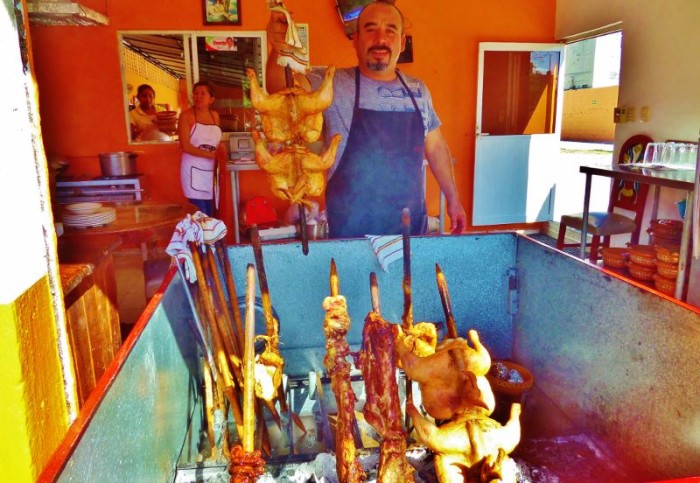 Do you want a really local place to have a tacos? Los Asados de Patzcuaro is about as local as you can get and it is kind of well known locally. It is far up in the Colosio neighborhood in Playa and way away from the tourist area, so you will be eating with the locals as well.
What makes this place good is the roast meat, original salsas and handmade tortillas made right on the comal. Handmade tortillas are always a nice touch and hard to find. We love the green salsa that is sweet and spicy at the same time. The restaurant is clean and basic and that is about all you need.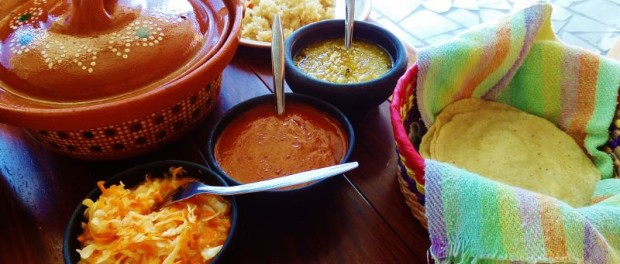 The place looks small from the front but there is actually a large covered patio in the back to eat on.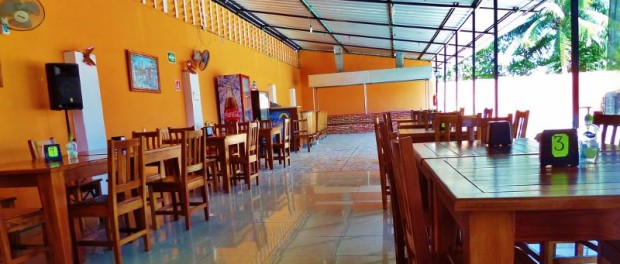 Menu and prices at the restaurant
There is chicken, ribs, beef and wings to try here. Basic meat cost 45-60 pesos for individual portions and then there are sides you can order. Portions like chicken can come in 1/4 , 1/2, 3/4, and 1 full chicken. Drinks cost 15 pesos.
Recommendations
Check this place out for lunch and especially when it will be busy and they will be grilling up a lot of options, perhaps the weekend. This is not a huge tourist pilgrimage spot yet, and tourist do have some other options closer in the center that are good. For those more adventurous and living here, you might want to check this place out.
For more roast chicken places check out our guide to great places in Playa. Also check out our complete Restaurant Guide to Playa Del Carmen here.
Hours
8:00am-12:00noon daily for breakfast
12:00noon-6:00pm  daily for Lunch
Location map
The restaurant is on 10th Avenue and the corner of 90th Street. It is on the east side of the street. A taxi will cost you 35 pesos from the center to get there. Many of the streets do not have numbers so if you are driving here just count them off after you see a number.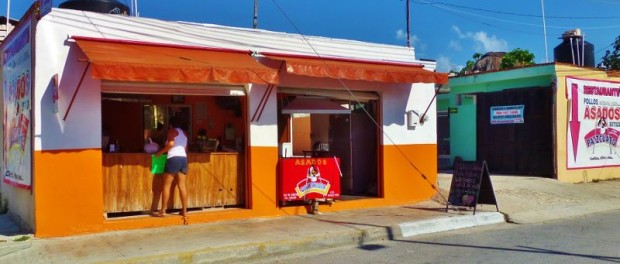 Enter on the right side and go around back for the seating area.

Have you been here before? What did you think? Tell us about it in the comments below.