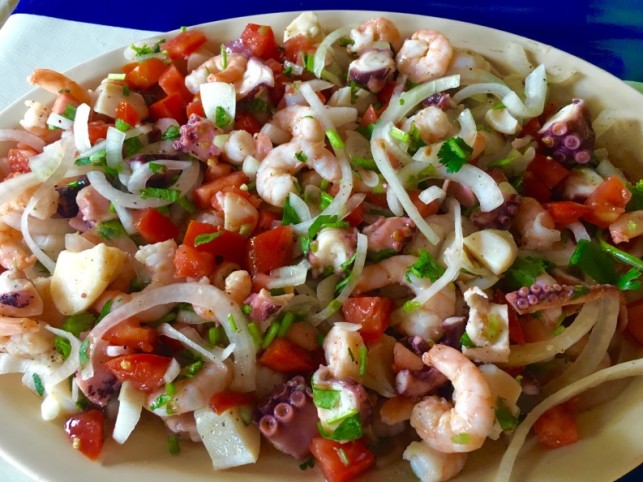 We have heard about this seafood restaurant for years now. We even talked about it in an interview we did because it was a divers favorite place to go have a meal. We are glad we finally got to try this restaurant and we saw why it is so popular with locals. Here is our review for you.
La Barracuda Seafood Restaurant
La Barracuda is deep in a local neighborhood in Playa far from the tourist area. This small palapa covered restaurant is often full of locals seeking out some ceviche and a beer. If you go you probably won't see any tourist and you just might have to wait for a table especially on the weekend. Locals like the casual atmosphere and fresh seafood. It is not gourmet or any twist on preparation but rather made in the traditional way.
This restaurant is mainly about ceviche and seafood tacos but they also do fish filets. Most people accompany the meal with a beer or the beer drinks of ojo rojo or a michelada. They have alcohol here but it is not really a full bar nor used too much.
Prices are good and are slightly cheaper then some local seafood places closer to the highway.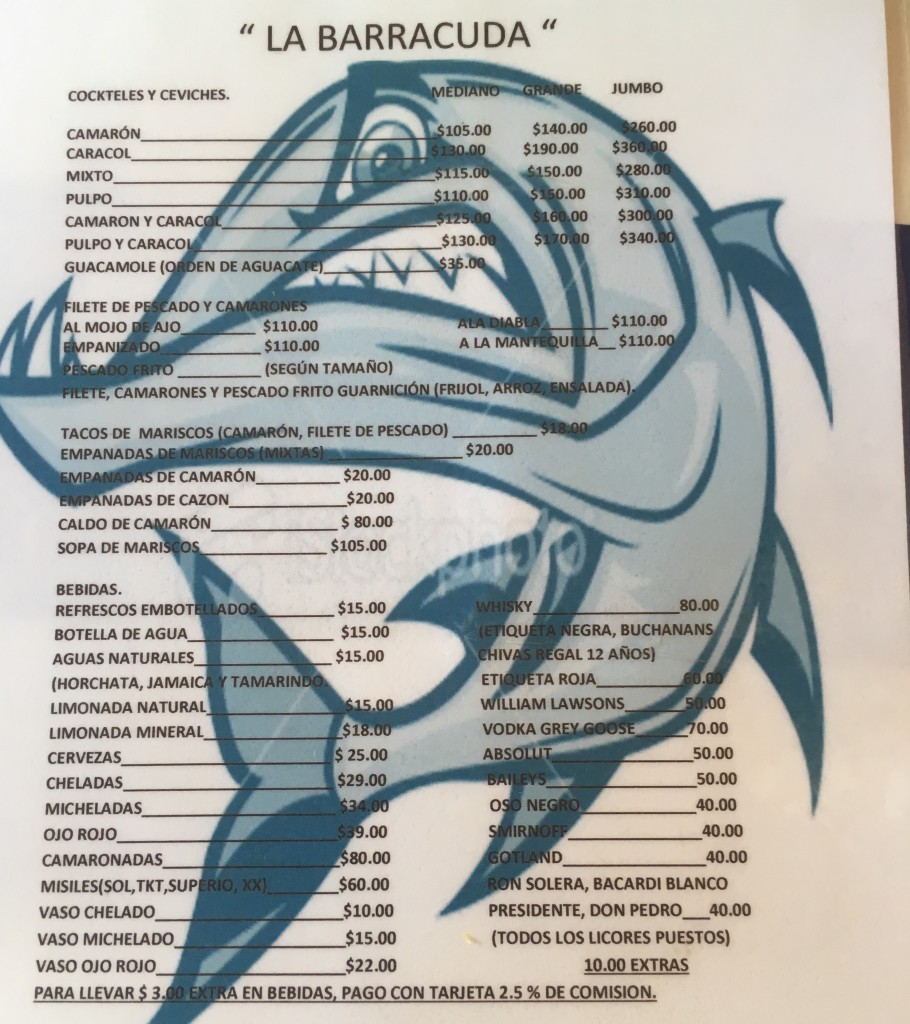 Tacos can be ordered by the plate or individual. Below is a sample of four different tacos. The shrimp is good quality and each taco is tasty. We wish they had handmade tortillas because it would take it to the next level, but oh well. They do use this white corn tortillas that are a little bland.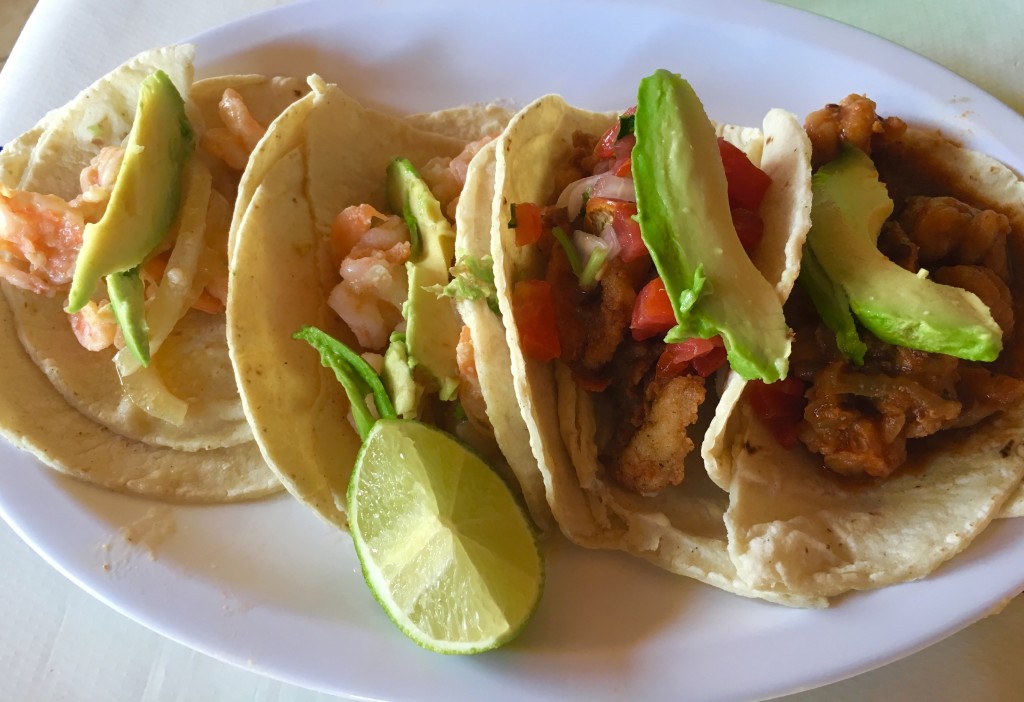 There are six different ceviche options here. Each one comes in three sizes, medium, large and jumbo. Below is the large that can easily feed two people. The ceviches here are fresh and with the amount of people coming through this restaurant you know that nothing sits for too long here.
The ceviches are the highlight of this restaurant and should be something you try here. They are classically made with lime juice, back pepper, white onion, tomato and cilantro.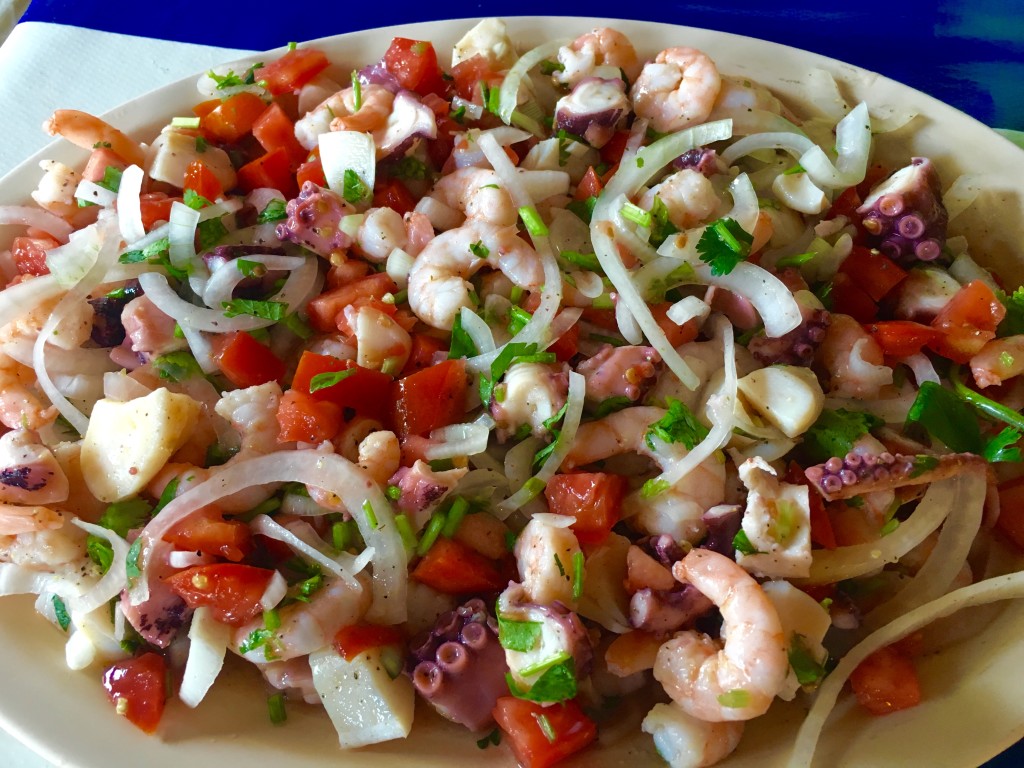 Our Recommendations
For tourist this does not have to be at the top of your list to try to find. There are other places with ceviche and tacos that give you a local feel that are closer to the downtown. While this place might have a little fresher and more brightly prepared meal, it does not garnish the extra distance.
For locals this is a good place to try because beyond the highway there are not too many seafood places that standout and the prices here are about 10-15% less then some of the seafood restaurants close to the center.
Don't expect a new twist or gourmet preparation, just the classics with beer is the order of the day. That is how many locals like it and is the reason this place is consistently busy with locals.
Hours for La Barracuda
Open daily from about 11:30am-7:00pm.
Where is La Barracuda Restaurant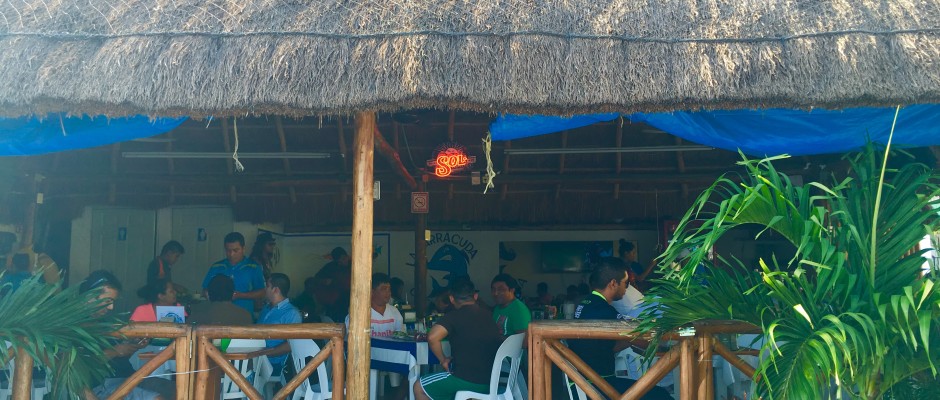 La Barracuda is in the La Mission neighborhood of Playa. It is on Calle Playa Del Carmen and Calle 30. It is on the corner and you will recognize the palapa roof from the photo above.
Have you eaten here before? We would love to hear what you thought about it in the comments below.