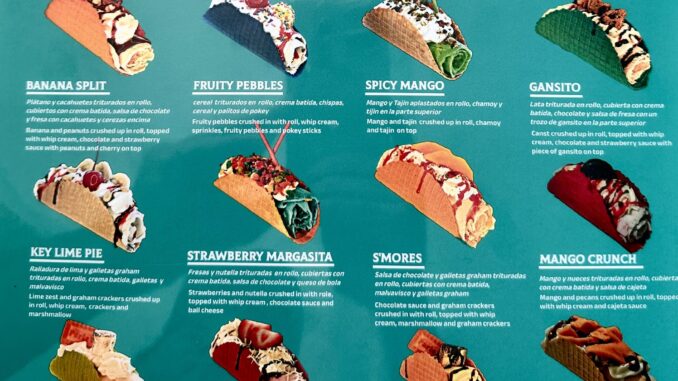 Have you tried ice cream tacos?
Here is a fun thing to try in Playa Del Carmen. A new ice cream store has opened called Get Rolled. It is a made to order ice cream taco store (or other form) with tantalizing flavors like peaches and cream, smores or birthday cake. Once you have selected the flavor you want, they go to work with the cooling table. The special mix starts to freeze and then when ready, is scooped up and put into the taco shell. Then come to the toppings complete with whipped cream if you want.
This new small ice cream stop was opened by and entrepreneurial couple that recently moved to Playa Del Carmen. Stop in and see your treat being made and then enjoy and you might even get a change to meet the owner. There is even a hanging chair in the corner to take nice photos. Prices range from 60-120 pesos depending on what form you want.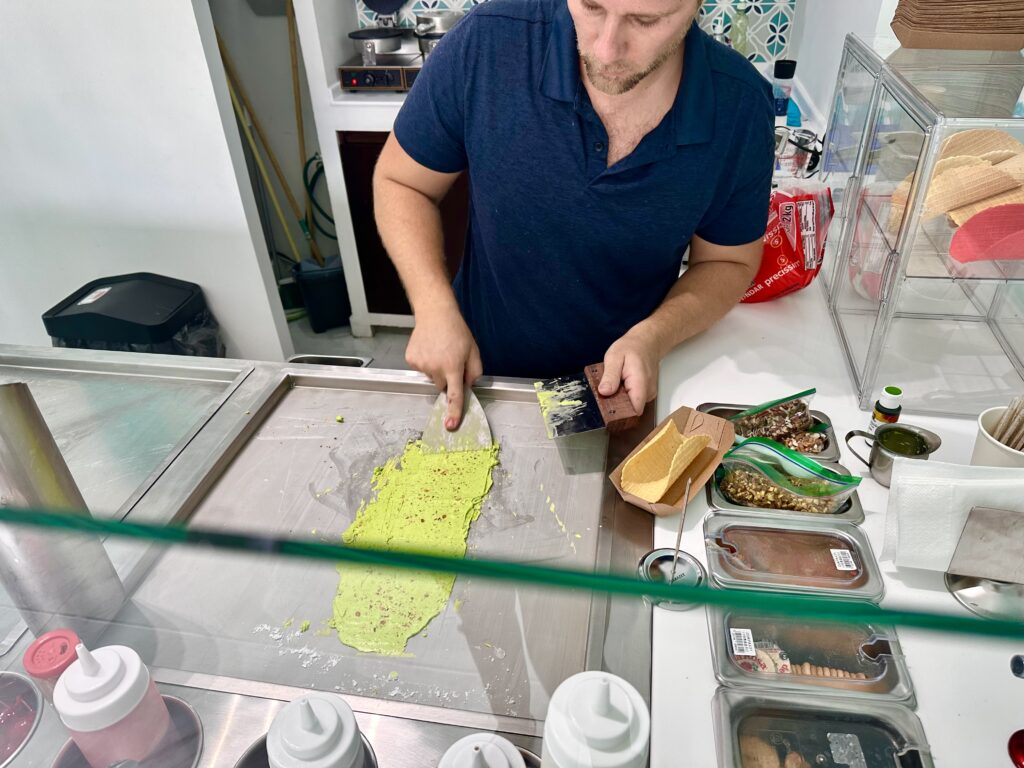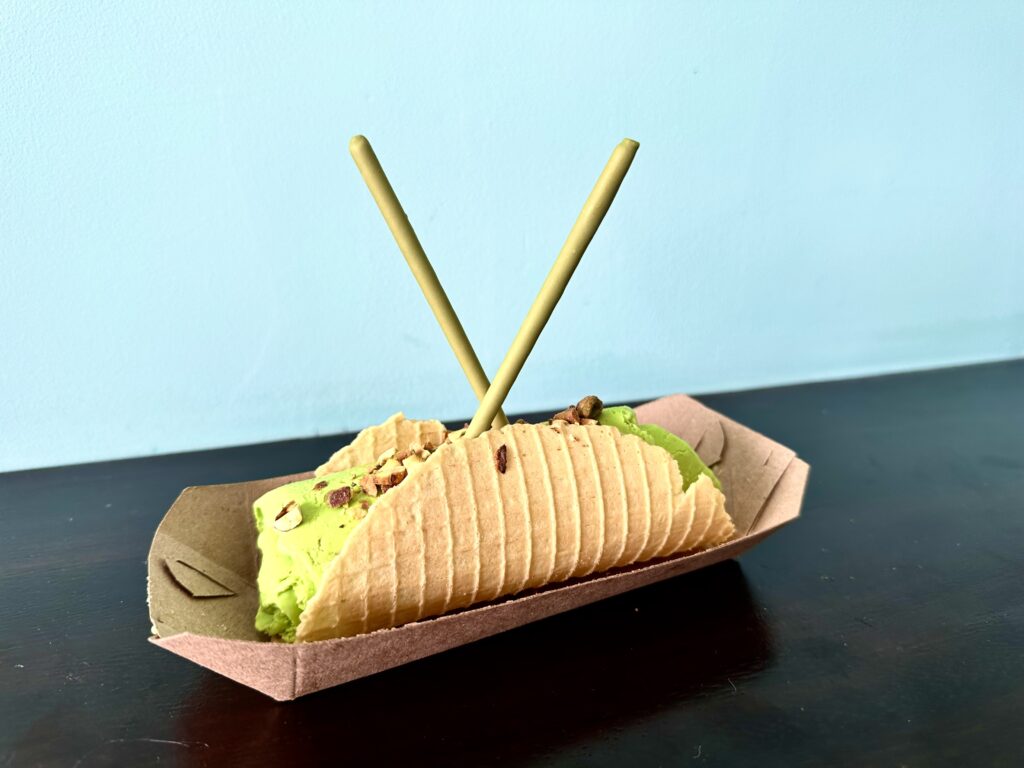 Want more than just an ice cream taco?
They also have different forms of ice cream treats. You can get a flurry in a cup, ice cream cone, milkshake or sunday. The combinations are almost endless for the different ways you can create a tasty treat.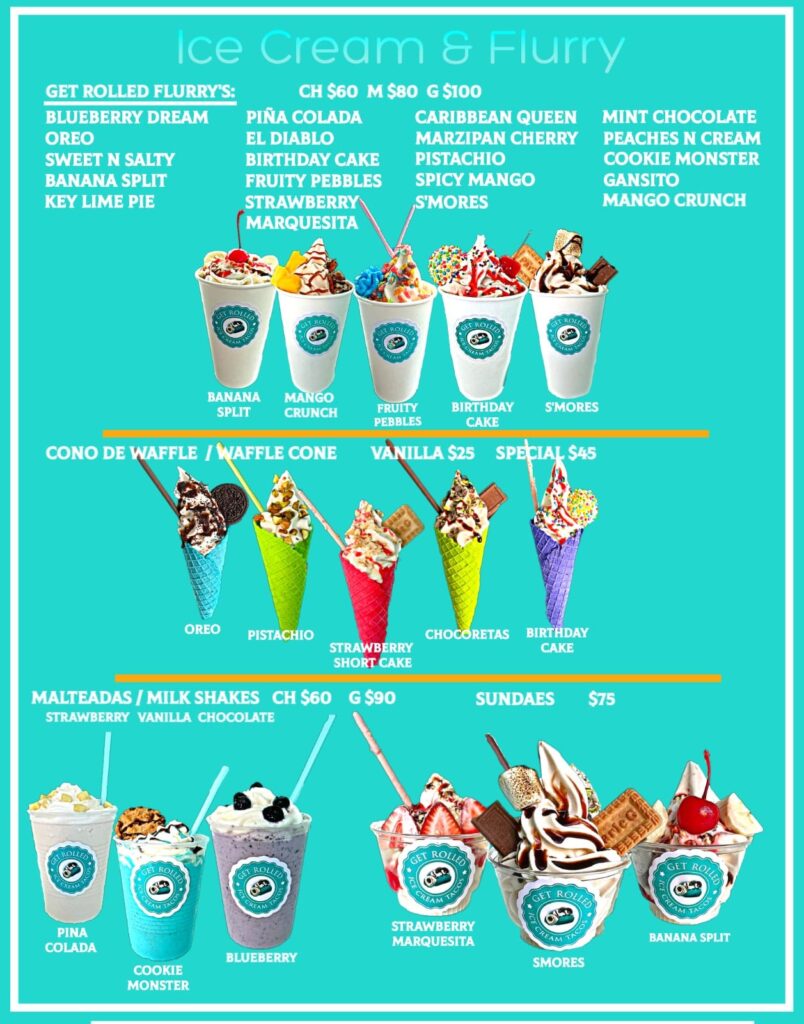 Where is the Get Rolled Ice Cream Taco place?
Get Rolled is located on 1st Avenue between 24th and 26th Street. It is just across the street from the Grand Hyatt. This is a good place to stop before or after going to Mamitas Beach. This is also just a block off 5th Avenue, so when walking around and want to take a break, this is just a block away.
What are the hours?
Open daily from 11:00-10:00pm.
For more information see their Facebook page here.