 Festival Sabor Riviera Maya October 10th-14th 2018
Festival Sabor plans to  shows off the gastronomy of the Riviera Maya with culinary experience for residents and visitors. The festival will include dinners at some of the better restaurants in the area with some of Mexico's top chefs. The festival will be unique in the way it focuses on ingredients that are reginal and produced in Quintana Roo.
A series of culinary surprises are being prepared for Festival Sabor Riviera Maya which was officially announced by Edna Vega, who heads the Organizing Committee of the event. At the press conference she announced that all of the gastronomic activities that will be created as part of the festival will make exclusive use of ingredients that were produced in Quintana Roo and products that were obtained in the Caribbean Sea. Those who take part in this festival, which has a sustainable spirit, are convinced that there is nothing better than fresh products that are acquired primarily from the Mayan communities of this state, whose ancestors already used these ingredients.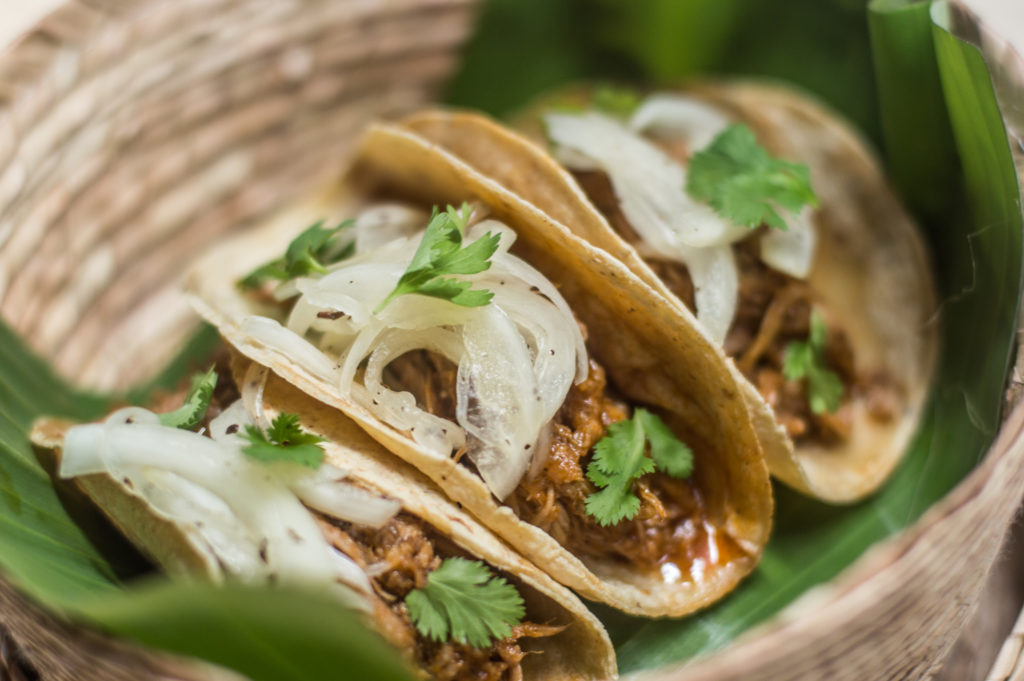 Taste of the Festival Sabor
Products such as lobster, octopus, lion fish, quail, farm-bred chicken, passion fruit, coconut, bee honey melipona, cacao, saramuyo, habanero chile and achiote, inside a basket of 40 ingredients from Quintana Roo, which will shine on the plates for this celebration of gastronomy. There will also be a borrowing of taste from the ancient Maya who inhabited the area for centuries.
Locations of the festival
Festival Sabor will be formed by diverse activities which include dinner experiences in fascinating locations, like the hotel Rosewood Mayakoba, number one in México according to the Forbes Travel Guide and Tripadvisor's Traveller's Choice. Other spectacular locations include the Hotel Xcaret Mexico and the Hotel Thompson.  There will also be pop-ups for youth and talented Mexican chefs, in locations in Playa del Carmen that have the Caribbean enchantment that characterizes our city.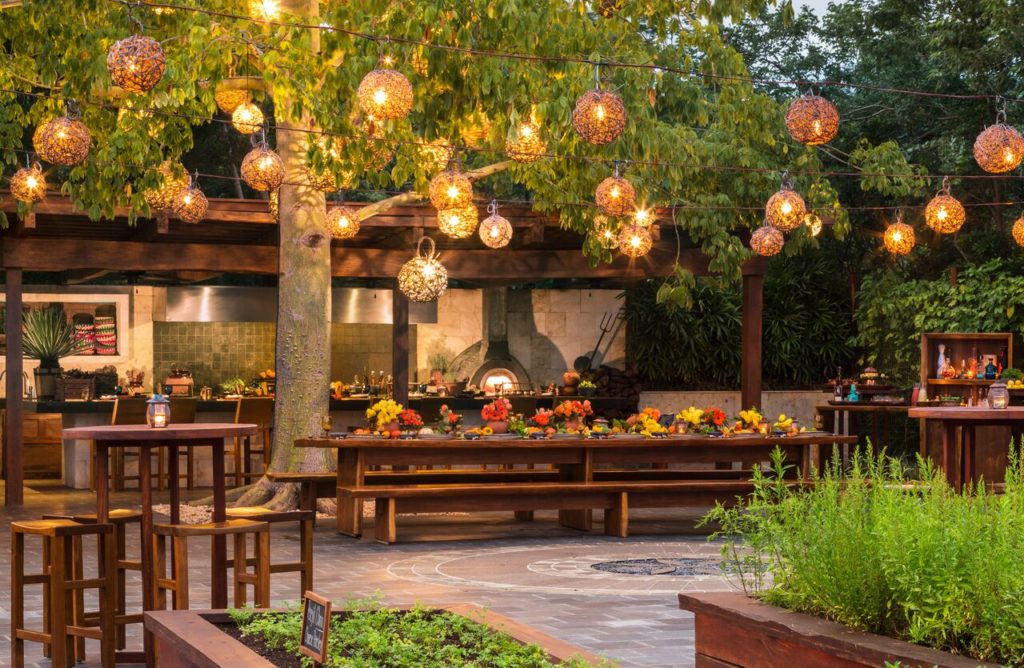 The dates fo the festival and more information
The first edition of Festival Sabor runs from October 10th until the 14th in different locations in Playa Del Carmen. For dinners, prices and what is happening each day of the festival see their website here: www.festivalsabor.com
What Chefs will participate in Festival Sabor?
The free interpretation of the kitchen of the Riviera Maya will be in headed by prestigious chefs like Carlos Gaytán, from the restaurant Ha' and he was the first Mexican to receive a Michelin Star, just like recognized chefs Lula Martín del Campo and Josefina Santacruz, massive figures of the kitchen and the flavours of México.
The young talent will arrive at the festival with stupendous chefs Daniel Ovadía and Salvador Orozco, while LEI (La Escena Inminente) will bring the the talented Rodrigo Carrasco and Diego Sobrino. We will also be joined by chef Fernanda Covarrubias, from Jalisco, without a doubt one of the best dessert chefs in the world.
More about each chef participating in the 2018 Festival Sabor Riviera Maya
Carlos Gaytán, from restaurant Há, Hotel Xcaret México
Throughout his brilliant career Carlos has been the creator of a sophisticated kitchen consisting of flavors with high impact. Carlos Gaytán was the first Mexican chef to receive a Michelin star with his restaurant Mexique, located in the city of Chicago. As a boy he would go hunting with his father in the state of Guerrero, and after returning home he would help his mother cook their catch. This was his introduction to the kitchen. At 20 years of age he emigrated to the United States, where he worked in many restaurants.  He went on to become a well known figure in the world of gastronomy thanks to his enormous talent and rigorous work ethic.
Daniel Ovadía, de Bull & Tank Restaurant Group
With Russian, Greek and Hungarian grandparents, Daniel has valued the traditions of Mexico from a young age, and with those, the nation's gastronomy. After abandoning his economic studies he went on to hold various jobs related to the culinary world.  After further studies he opened Paxia, his signature restaurant dedicated to traditional Mexican food. It was a vanguard concept that was considered one of the best in Mexico, with a kitchen that takes many risks. He is the author of the book 'The Kitchen of Daniel Ovadía' which compiles more than one hundred his recipes. A natural learner, he owns more than a dozen restaurants dedicated to international food with his partner chef Salvador Orozco.
Fernanda Covarrubias, from La Postrería
Born in Guadalajara, Jalisco, Fernanda studied Administration for Business in Tourism. Due to circumstances in her life she ended up working at the Hacienda Benazuza, winner of two Michelin stars. Her perseverance and perfectionism led her to work at great restaurants with world-renowned Ferrán Adriá y Hestón Blumenthal.  In 2013 she founded La Postrería (Guadalajara), where she has created a new and surprising culture of sweets, combining a rich variety of natural ingredients like flowers, honey and organic cacao. According to experts, Fernanda is one of the ten most trend-setting dessert experts in the world today. In 2015 she was recognized by the Gourmet Awards as Best Sweet Experience for La Postrería, and in 2016 won recognition as Best Sweet Space by the Food&Travel Readers Awards.
Josefina Santacruz, from Sesame Restaurant
While studying at the Culinary Institute of America, Josefina learned the secrets of kitchens from various counties in Asia, while maintaining her passion for Mexican gastronomy. During her professional career she has opened numerous restaurants, including Pámpano in Nueva York, where she specialized in the Mexican dishes of fish and shrimp, earning her two stars from the New York Times. Josefina is the owner of Paprika and Sesame, where she offers street food from countries in Asia. She has hosted television programs such as La Buena Dieta and Cocina Urbana, for the El Gourmet channel. She has taught classes and participated in gastronomy festivals in various countries worldwide. Josefina is involved in the important work of promoting nutritional sustainability, She heads a program of solidarity with a network of shelters that help migrants from "The Beast" train by organizing dinners and auctions in order to raise money for them.
Lula Martín del Campo, from the Restaurant Cascabel
In 1995 Lula opened her first restaurant, Toscana. Afterwards, she served as director of Nico and Lula Catering for five years, alongside her brother. She was also executive chef of the HSBB board of directors dining room. She is currently an advisor in the management of executive dining rooms for various brands and companies on an international level. Lulu has participated in festivals, conferences and meetings in various capital cities around the world and all over Mexico. Her kitchen is healthy, balanced, and contemporary, inspired by the Mexican ancestral kitchen, where corn plays a large role. Lula promotes and exalts the flavors and ingredients of Mexico. Her other achievements include authoring twelve books, working in radio for La Hora Nacional and appearances on the program "Tu Cocina" for Channel 11.
Rodrigo Carrasco, from restaurant Kitchen 6 and Lennon
Rodrigo studied in Canada and at the Centro Culinario Ambrosía, where he specialized in Mexican and Mediterranean cuisine. There he won first place in the National Student Contest and was later a finalist in the contest Mexican Youth Chef.  He has been an executive chef for some of the countries most prestigious restaurants. In Cancun he developed the use of ingredients and techniques from the southeast. He is the owner of the restaurants Kitchen 6; Lennon, Cocina Libre; and Bowie, Cocina de Humo, where he uses the techniques of slow cooking on embers. Rodrigo arrives at Festival Sabor as an invited guest of La Escena Inminente, LEI, thanks to his creative innovations and his passion for the kitchen. He is also famous for his generosity. After the earthquakes in Mexico City in September of last year, he organized trips to aid the victims, rescuers and volunteers. He brought food and made available the use of his shops and motorcycles to dispense aid.
Salvador Orozco, from the Bull & Tank Restaurant Group
When Salvador was a boy he worked in restaurants on the beaches of Huatulco, Oaxaca, where he was inspired by the hotel buffets during the 1990s. Years later he received a scholarship to study gastronomy, and before long he was doing professional internships at the restaurant Noma in Denmark, and at the Cellar de Can Roca in Spain. These two restaurants have been recognized worldwide due to his high quality standards. Working in Paxia with Daniel Ovadía, they developed a great friendship. Today he is an owner, along with Daniel, of more than ten restaurants with concepts that are novel and international.
Daniel Lonnberg, Adobe Guadalupe winery
Chilean Daniel Lonnberg received his studies in Oenology at the University of Chile. His passion for wine came at an early age and was influenced by his family. His first jobs were at Viña Concha y Toro, and he later worked at Viña Altair in charge of wines made for export.  In 2003 he traveled to Mexico after being invited by Casa Domecq to assist in the process of winemaking for different lines of the business. Arriving in Ensenada, BC, he fell in love with the place and its people and decided to settle there. In this city he worked in diverse jobs at Casa de Piedra, and later took charge of Project Paralelo. Later he joined the team at the Adobe Guadalupe winery, where he is in charge of the production of the lines los Jardines and the Arcángeles.
The Sabor Festival Riviera Maya is just another example how the area is becoming a culinary destination. Between cooking schools, markets, dinner theaters and restaurants taking on the rich history of food in the area, there are many examples of what foodies can do and experience while traveling here. We hope to bring you much more about all aspects of gastronomy on our website.