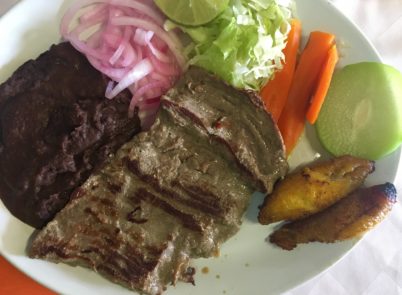 El Faisan y El Venado Restaurant Review
El Faisan y El Venado Restaurant has been around Playa Del Carmen for more then 20 years. This restaurant was a place for people to stop when driving down the highway to points south. It does not get many tourist today, but rather locals that come back for the taste of the Yucatan.
The specialty of this restaurant is Yucateco food or food from the Yucatan in Mexico. Yucatecan food is more simple and includes influences of the Mayan, Spanish and Mexico of today. The food is also influenced by what grows in the peninsula. Turkey and chicken are popular meats, habanero peppers are made into salsa, and corn tortillas accompany nearly every meal.
The atmosphere of the restaurant
The main restaurant is large and sits under a thatched roof called a palapa. Fans twirl around to cool the tropical air. There are a few seats outside and there is also an air conditioned dinning room if you like that.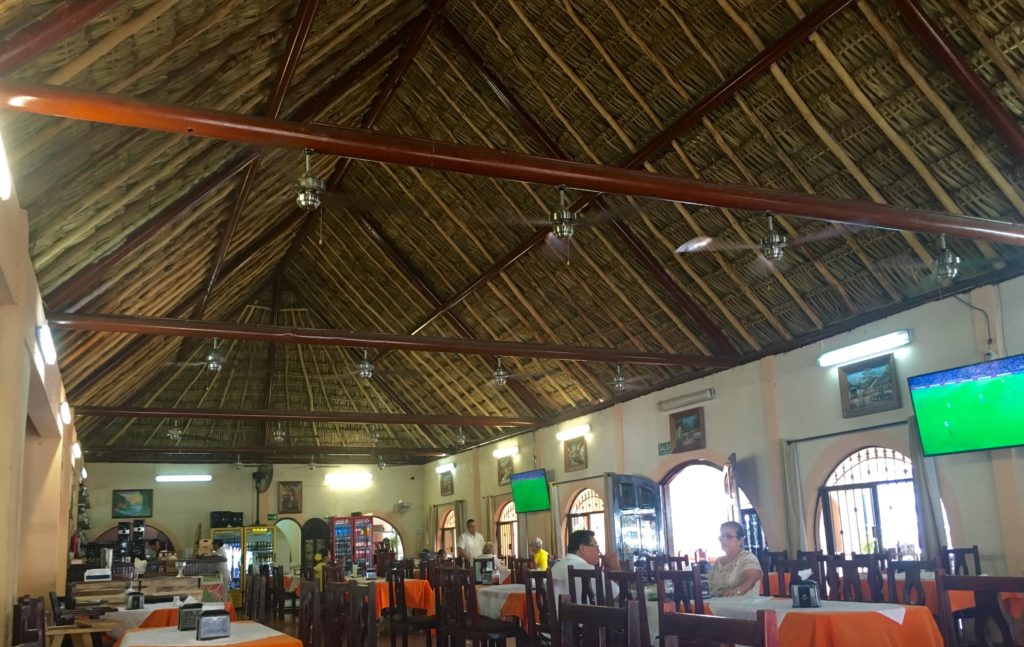 Menu and prices
Breakfast, lunch and dinner are served at this restaurant. Although lunch and dinner are much more popular options.
Breakfast menu and prices
They have a few plates for breakfast that include eggs in the style of motulenos,  eggs with longaniza sausage from Valladolid, hotcakes and ranchero style eggs. Prices range from 60 pesos to 115 pesos a plate.
Lunch and dinner menu and prices
Appetizers range from 60 -100 pesos.
Soups range from 30-45 pesos.
There are beef, pork and chicken dishes that range from 75-150 pesos.
A few seafood and fish dishes that range from 100-160 pesos.
Specialty dishes like the arrachera pictured above and filet of deer range from 110-180 pesos.
Regional Yucateco dishes  for 80-150 pesos.
We tried the very traditional dish of Saak Kool Pavo (pictures below) and the Arrachera de Res (pictured above). The Saak Kool Pavo is a shredded turkey in a broth with tomato sauce on top. The Arrachera de Res is a tender cut of beef. The beef was wonderfully prepared and very tasty. We could stay it is more tender then steak and a nice cheaper version of a good cut of meat.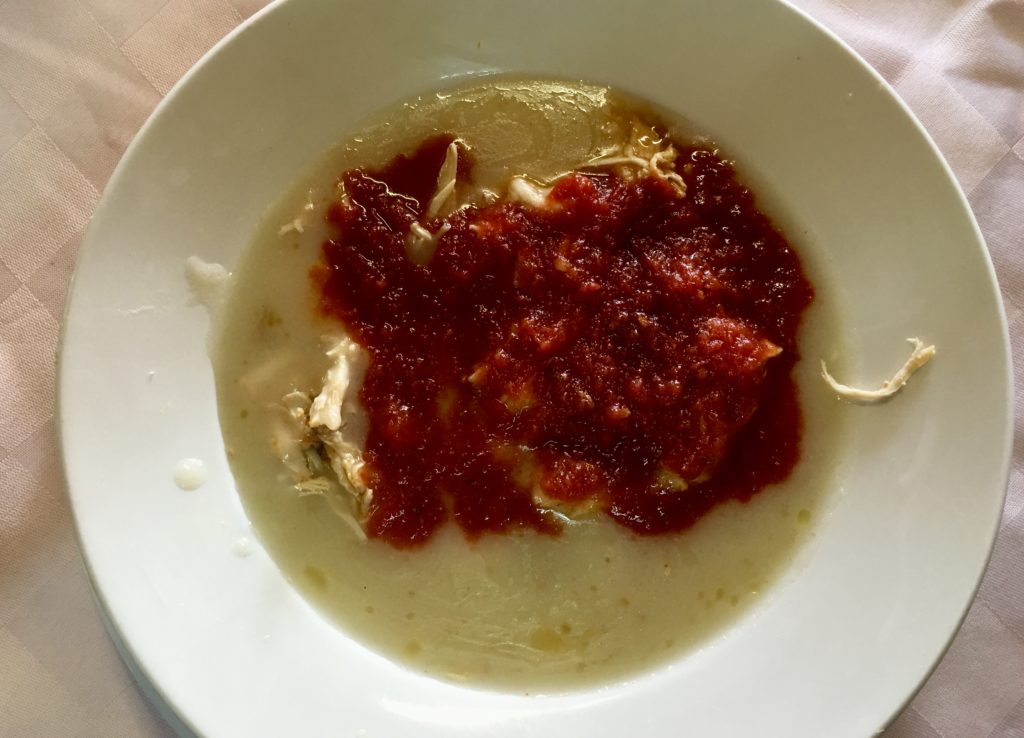 Our recommendations for this restaurant
This restaurant does serve some authentic dishes from the Yucatan. It is hard to find here in Playa Del Carmen. We can name just a few places. Here are a few good things about this restaurant:
This restaurant does have a large open dinning room with palapa roof which adds to the atmosphere. There is also an air conditioned dinning room.
The prices are good with most main dishes ranging from about 80-130 pesos.
Some of the grilled meat dishes are excellent.
The tortillas are not the typical white looking machine made ones.
This restaurant gives you a taste of another culture that is not easily found in the state of Quintana Roo.
With the good things mentioned here, we do have to say it is a close second to Rincon Yucateco Restaurant. Both serve food from the Yucatan but we like the heart and soul that goes in to the food at El Rincon Yucateco Restaurant. El Faisan y El Venado Restaurant is a little easier to get to and has a larger menu. It also has a slightly higher price point than El Rincon Yucateco. So the nicer plates are good here but if you like value and simple home cooked meals El Rincon Yucateco is your place.
Our restaurant guide to Playa Del Carmen
If this restaurant is not what you are looking for you should see our Restaurant Guide for Playa Del Carmen. It has all the great places to eat with links to all our articles on each restaurant.
What are the hours of El Faisan y El Venado
Monday-Sunday 7:00am-9:00pm.
Where is El Faisan y El Venado Restaurant?
This restaurant is on the corner of 2nd Street and the 307 Highway. There is customer parking off of 2nd Street.

Have you been to El Faisan y El Venado Restaurant? What did you think? We would love to hear from you in the comments below.