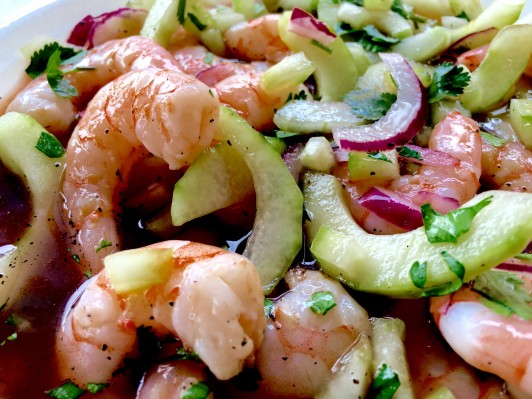 El Doctorcito is a small open air restaurant in the center of Playa Del Carmen. This restaurant does seafood in the style of Sinaloa, Mexico. It is a basic place but they are doing it right with great tasting food that is not just like all the other local places. This is a good restaurant in Playa Del Carmen for ceviche.
Here is our Review of El Doctorcito
The atmosphere is casual and is open air with tables and bench seating. This is on the corner of 12th Street and 25th Avenue which is close to things but not usually a street people walk on so you might have missed this place. You might also have wondered how it was. Now you can be assured that you should stop in next time.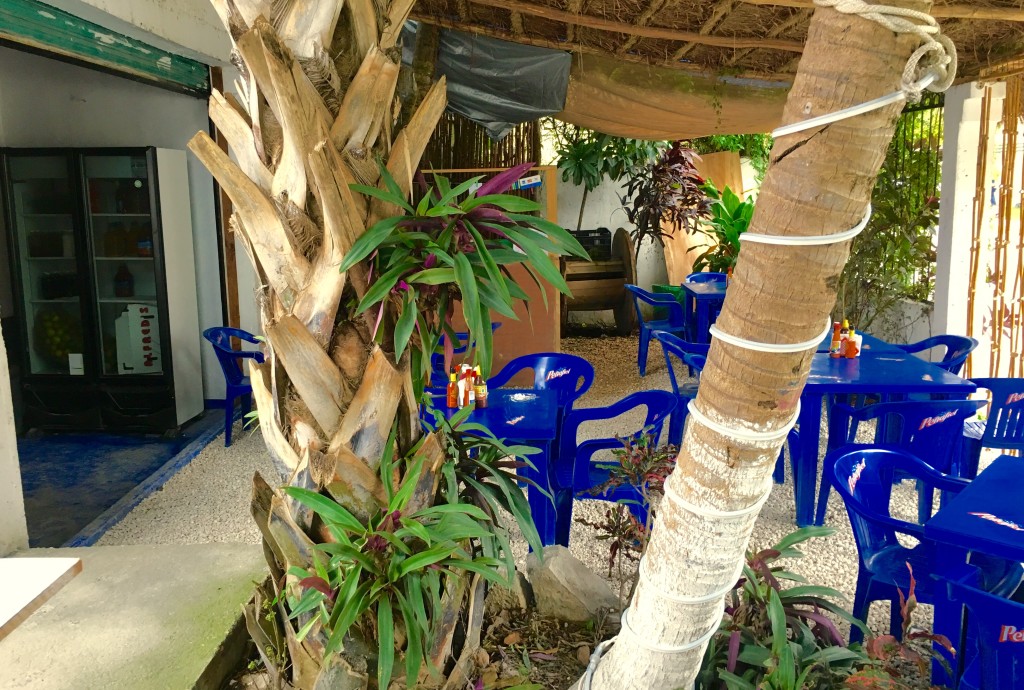 The Menu
The menu is small and limited to just seafood. Mainly there are three categories, cocktails, ceviche and Los aguachilies. Aguachilies is a dish of seafood with spice that is something said to be good for a hangover.
We like the chips that come with your meal. They make these and the salt on the chips is a nice touch. Much better than store bought chips.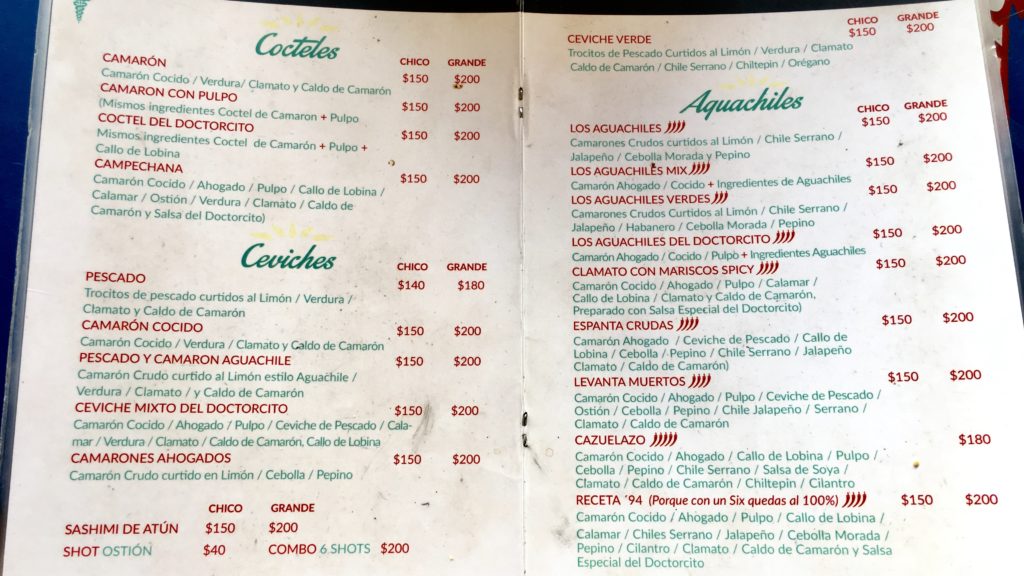 The ceviches are very fresh and have a great taste. They use cucumbers, cilantro, red onion, lime juice and a little spice but no tomatoes.  Below are two versions they make. Most things come in small or large size.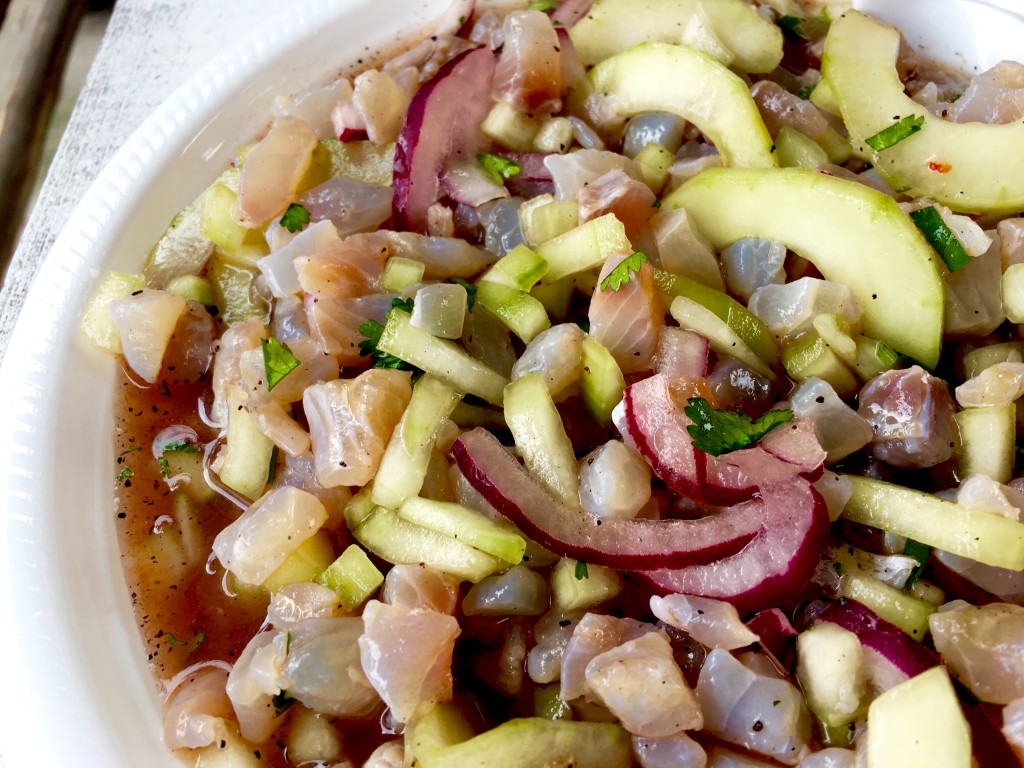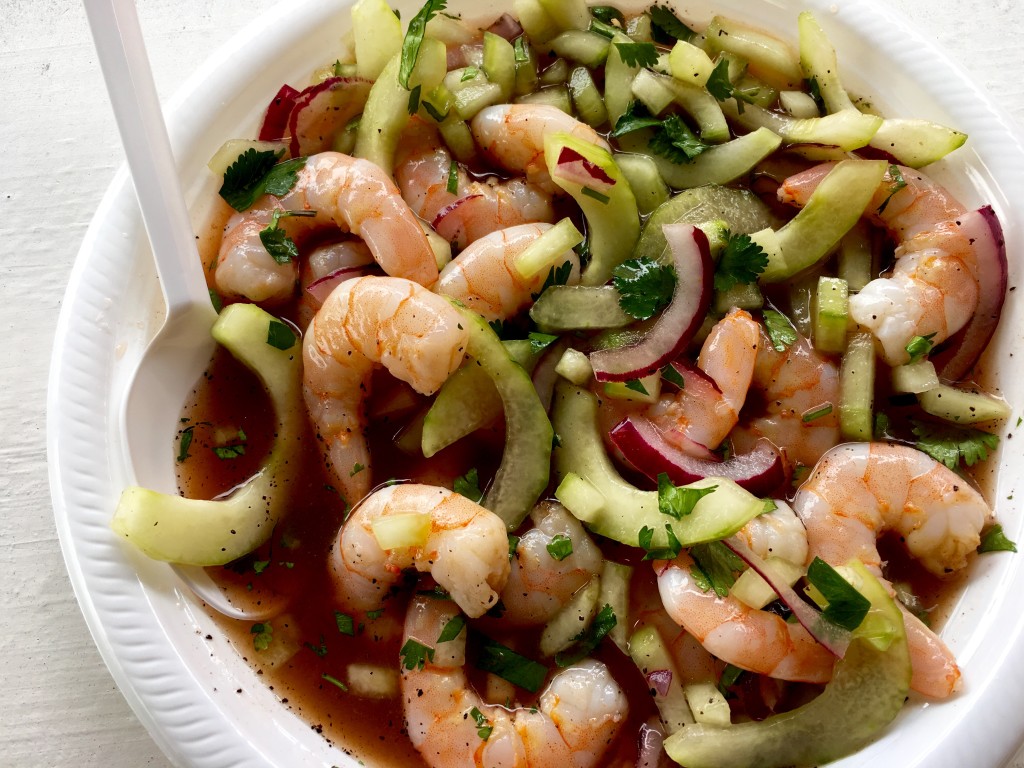 Our Recommendations
This is a very casual place to come to have ceviche. It is better than many other local seafood restaurants that do ceviche. This place is fresh and has decent prices. If you are in the center of Playa and have a hankering for a seafood cocktail or ceviche, check this place out. We really recommend the cooked shrimp ceviche.
For other seafood restaurants in Playa Del Carmen, see the Restaurant tab and seafood category.
This restaurant is also on our Best Seafood Restaurants Guide for Playa. See what other restaurants are on the list here.
To read more about ceviche restaurants in Playa Del Carmen see our article here.
Hours
Open daily from 11:00am-7:00pm.
Where is El Doctorcito?
This restaurant is on the corner of 12th Street and 25th Avenue. It is near Walmart and the ADO Bus Station.

Have you been to this restaurant? What did you think? We would love to hear from you in the comment section below.