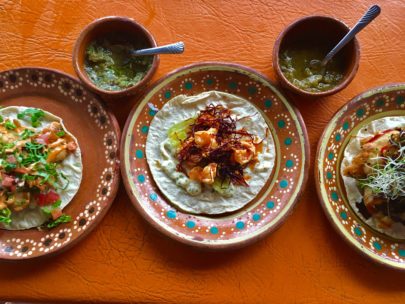 El Calamar de la 10 Restaurant
We would like to first thank our reader Cheryll for letting us know about this place. She wrote to us about El Calamar de la 10 and said how good it was. So we went to check it out and are reporting back to all of you.
Cheryll was right in saying how good this place is! El Calamar de la 10 is a local seafood restaurant with gourmet taste and good staff. They have a large menu and have been working on finalizing everything that they will have on it.
If you go her you can get a good spot to watch people and passerby's. We recommend ordering around on the menu and trying a few things so you get a variety or menu items.  Then you can go back and get your favorites the next time.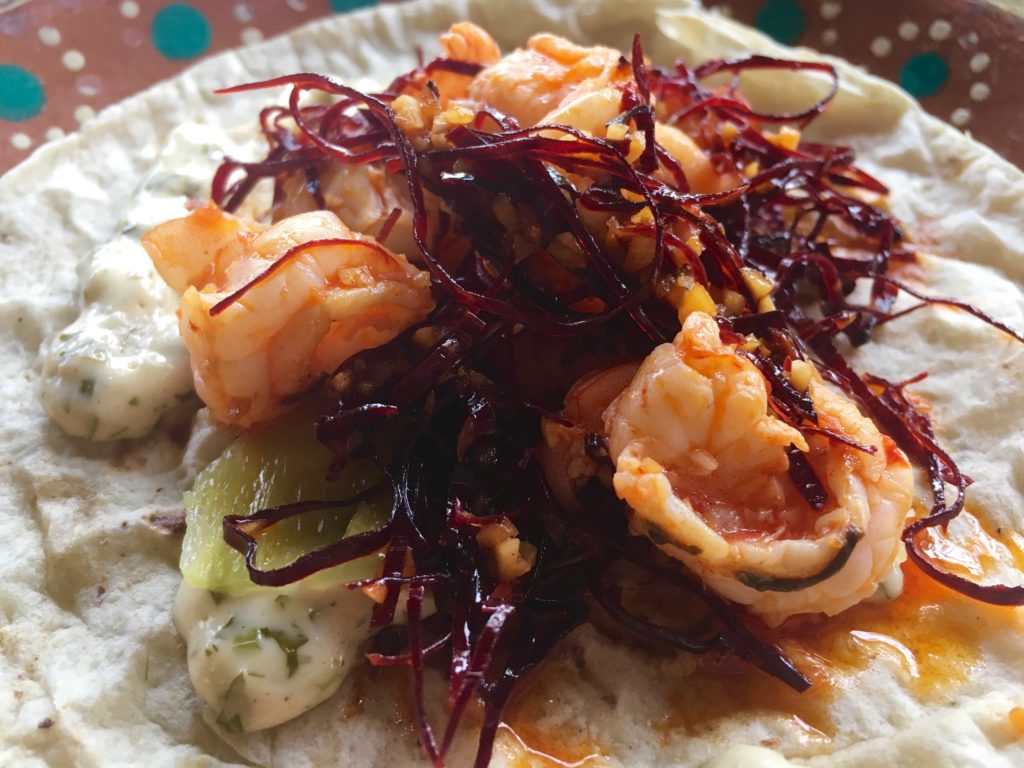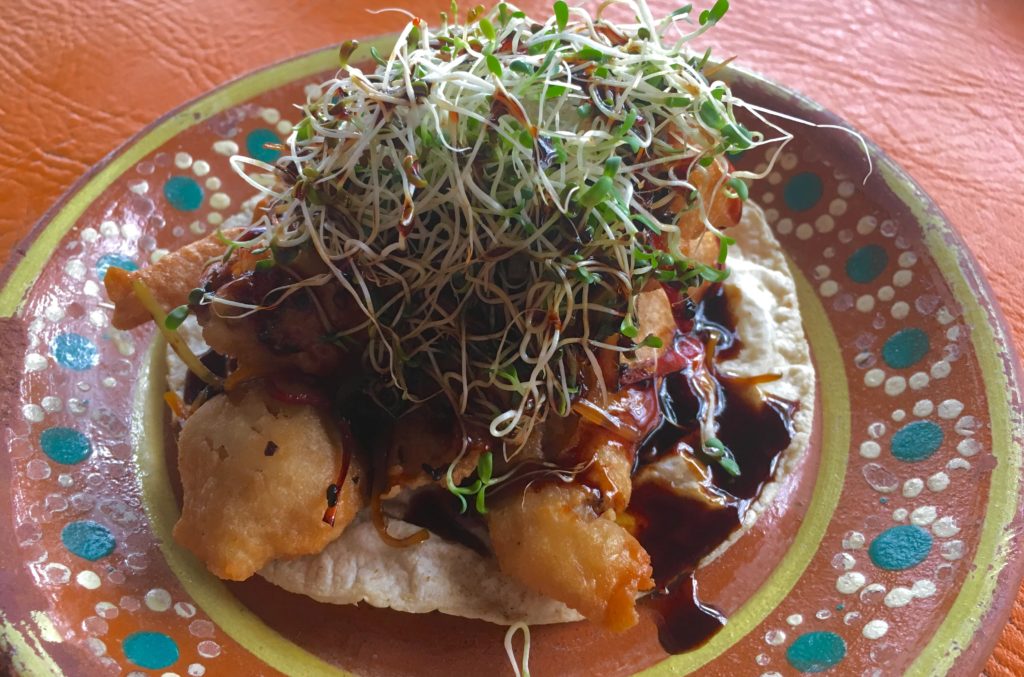 Menu prices
Here are some sample prices off the menu so you know about what you would spend on a meal.
Tacos 37-46 pesos
Lobster tacos 79-135 pesos
Beef tacos 49 pesos
Fried fish 130 pesos
Shrimp 185 pesos
Octopus 170 pesos
Seafood cocktails small 70-85 pesos, medium 110-145, large 140-185 pesos
Tostadas 49-65 pesos
Ceviches small 90-195, large 110-275 pesos
Note: They currently do not serve beer or alcohol.
Restaurant hours
Open Tuesdays through Sundays 8:30am-9:00pm. closed Mondays.
Where is El Calamar de la 10?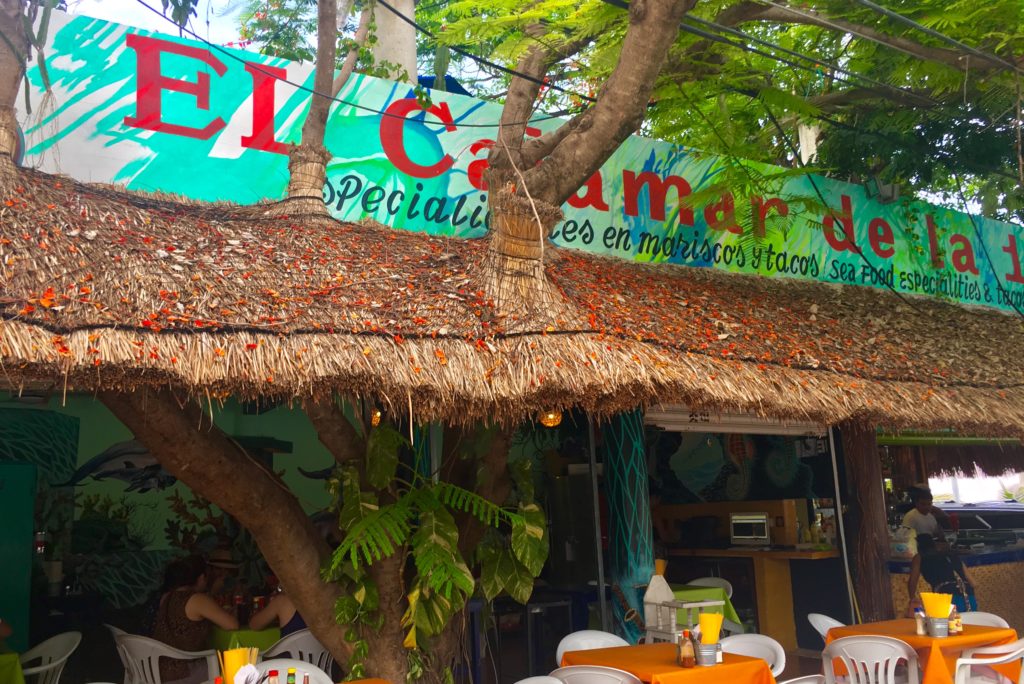 This restaurant is on the corner of CTM Avenue (AKA 46th Street) and 10th Avenue. This is on the north end of the downtown of Playa. This is also where there are some small, yet good restaurants because the rents are lower. Note: on the map below it has the old name of the previous restaurant in the location of this new restaurant.
For more seafood restaurants you can see our guide here or our full restaurant guide to Playa Del Carmen here.
Have you been to El Calamar de la 10 Restaurant? What did you think? Let us know in the comments below, we would love to hear from you.