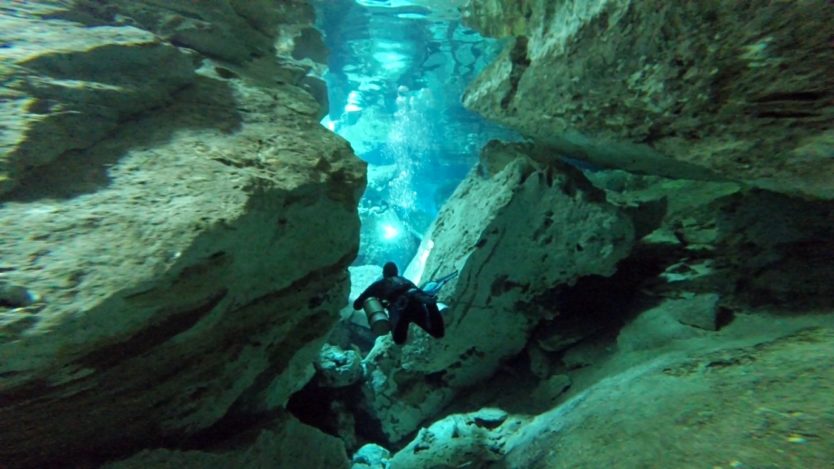 Blue Life Scuba Diving
There are a lot of dive shops in Playa Del Carmen and we want to feature just  a few of them that have exceptional qualities to make them the best dive shops to go on a dive with. Blue Life is a smaller shop that offers customized service and makes the experience about you.
Like all the information on our website, we personally experience everything and bring you the information. We went out with Blue Life to dive at some cenotes (see our video below of what a unique experience it is).
Note: We recommend this dive shop and make nothing off commissions, that is why we have you book directly with them if you choose them. We like to individually choose good quality services in Playa Del Carmen for our readers so you can have a great time here!
Where Blue Life can take your diving
The Riviera Maya is one of the most spectacular places to dive because there are three unique types of dive you can do in this area and they are all close together. Here you have:
Reef diving off Playa Del Carmen
Cozumel ocean diving
Cenotes
Blue Life does all of these dives and can combine packages for you so you can get a taste of the Rivera Maya.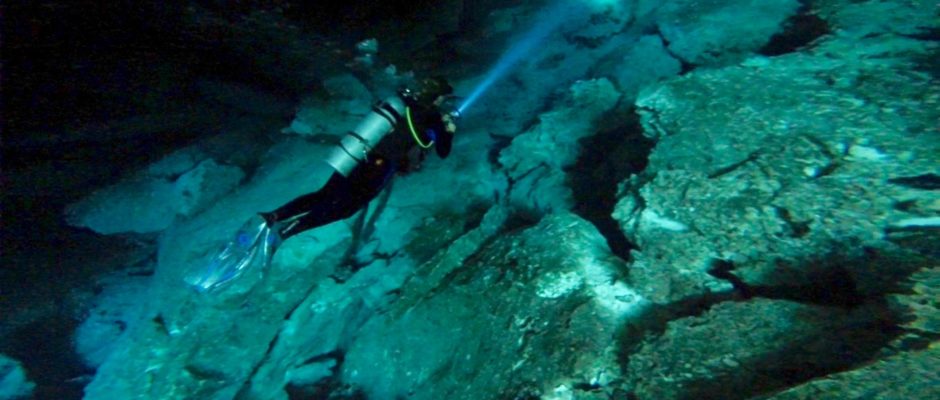 Why we recommend Blue Life as one of the best dive shops
We like this dive shop because of their quality of service. That is what makes a good dive shop in Playa Del Carmen. There are many options to choose from and we like visiting each place we recommend. After we went with them we saw the small difference that make this a comfortable choice. You have to remember that diving is a sport with some risk. You want to go diving with people that have more experience in this area and are not just here for the summer and you also want good equipment to use. Both of these things are good with Blue Life and then there are also the little extras they do to make the service really good.
Our video of cenote diving with Blue Life
We made this video to show you what a day would be like when you go out to dive in cenotes with Blue Life dive shop.
More information on Blue Life dive shop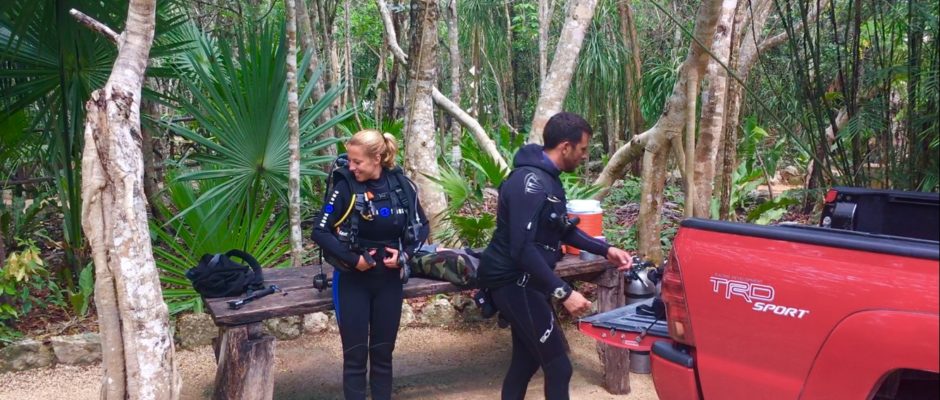 Dive prices at Blue Life
It should be noted that prices are pretty standard in Playa Del Carmen for diving. If prices are a little lower or higher it mainly it is usualy reflected in the quality of service at the dive shop. We recommend people not shop by price but actually talk to them to see if it is a good fit for you and ask for all the details you are interested in. Here are some of the basic pricing. Contact them for full list or if you want a custom package. Prices are USD.
Dive Packages
Ocean Blue-One day Playa Del Carmen and two days in Cozumel $335
Taste of the Rivera Maya-One day Playa Del Carmen, one day Cozumel, and one day cenotes. $335
Cavern Package-One day Taj Ma Ha, one day Grand Cenote and Calavera, and one day Pit and Dos Ojos $485
Ocean Dives-Two Tank Trips
Playa Del Carmen $80
Cozumel $140
Akumal $90
Bull Sharks Nov-Feb. $110
Cenote Dives
Dos Ojos $135
Taj Ma Ha and Jardin del Eden $155
Grand Cenote and Calavera $175
The Pit and Dos Ojos $180
Dreamgate $180
Angelita and Calavera $200
+Equipment renatal $25 for a complete set or $5 per piece.
Courses
Discover Scuba Diving, one tank $120 two tanks $170
Open water diver $440
Advanced open water diver $380
+All equipment included.
Snorkeling
Cenote 3 hours $70
Akumal Turtles 3 hours $70
Akumal Turtles
Contact Information
Website: http://bluelife.com/
Phone number: US +1-707-726-1122
Email: [email protected]
Where is Blue Life Dive Center?
The Blue Life dive center can be found on Avenue Flamingo and the corner of 40th Street.

Have you been diving in Playa Del Carmen? Who did you dive with and how was your experience? We want to hear from you in the comments below.