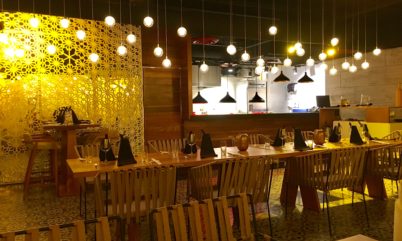 What the Dai Restaurant is like
UPDATE: The Dai Restaurant is currently closed.
Many people may not think about going to the Dai Restaurant because it is off 5th Avenue and in the same building as the Live Aqua Hotel. Some mistakenly think this is part of the hotel, when in fact it is open to the public as well as used by guest of the hotel. The Dai Restaurant is open to the public each evening for dinner from 6:00pm011:00pm. . This restaurant offers another Asian option to people in Playa Del Carmen.
There is an air conditioned modern restaurant atmosphere inside and a casual sidewalk dinning experience waiting for people that want to dine al fresco. The overall atmosphere and dress is casual.
Below is our video introduction and details about the menu as well as information on the restaurant.
Our video introduction to Dai Restaurant
The menu at Dai Restaurant
The influences of the plates here are Asian, predominantly Chinese, Japanese, Thai and Indian. The dishes are modern in presentation and moderate portioned plates. The menu is small but covers a range of taste. There are 6 appetizers and 9 main courses for example.
Here I an example of an appetizer at Dai Restaurant
This is the Shaomai dish. It is steamed dumplings with a spicy ponzu sauce and shrimp filling.
Below are two examples of their entrees
This is the Funamori Japanese inspired dish. It is tempura vegetables and shrimp with California roll.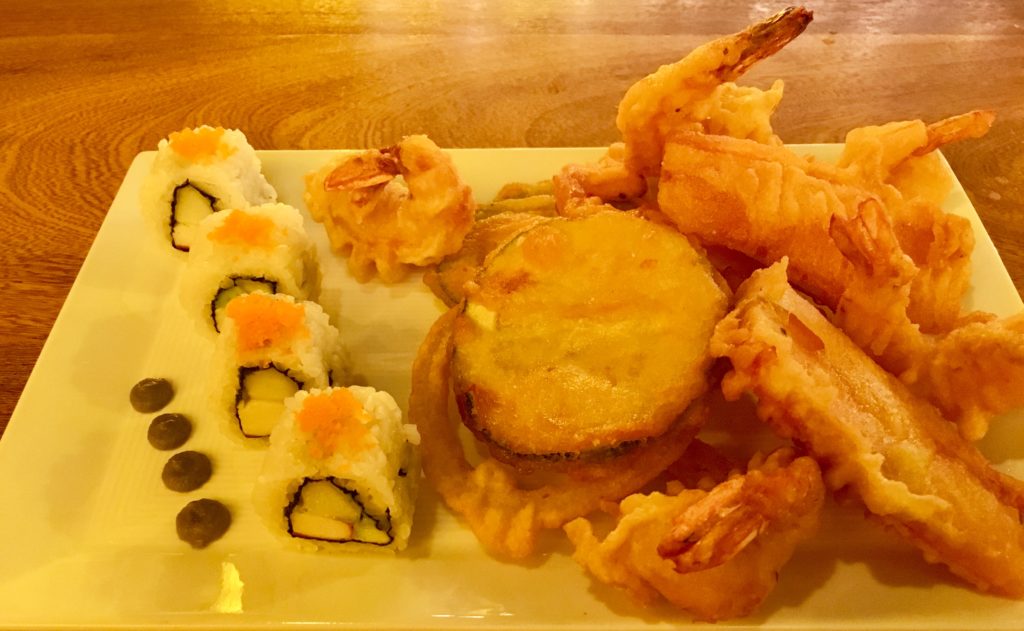 And below you have a traditional Pad Thai dish.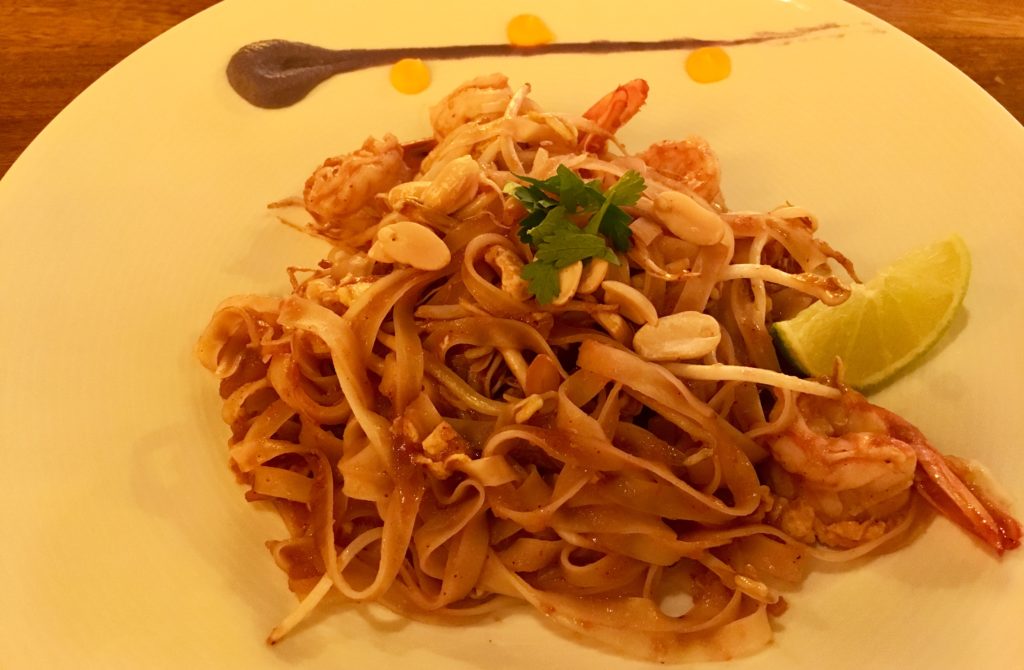 Desserts at Dai Restaurant
There are five desserts to choose from on the menu. Below is the Kamelado. It is coffee jelly with ginger ices cream.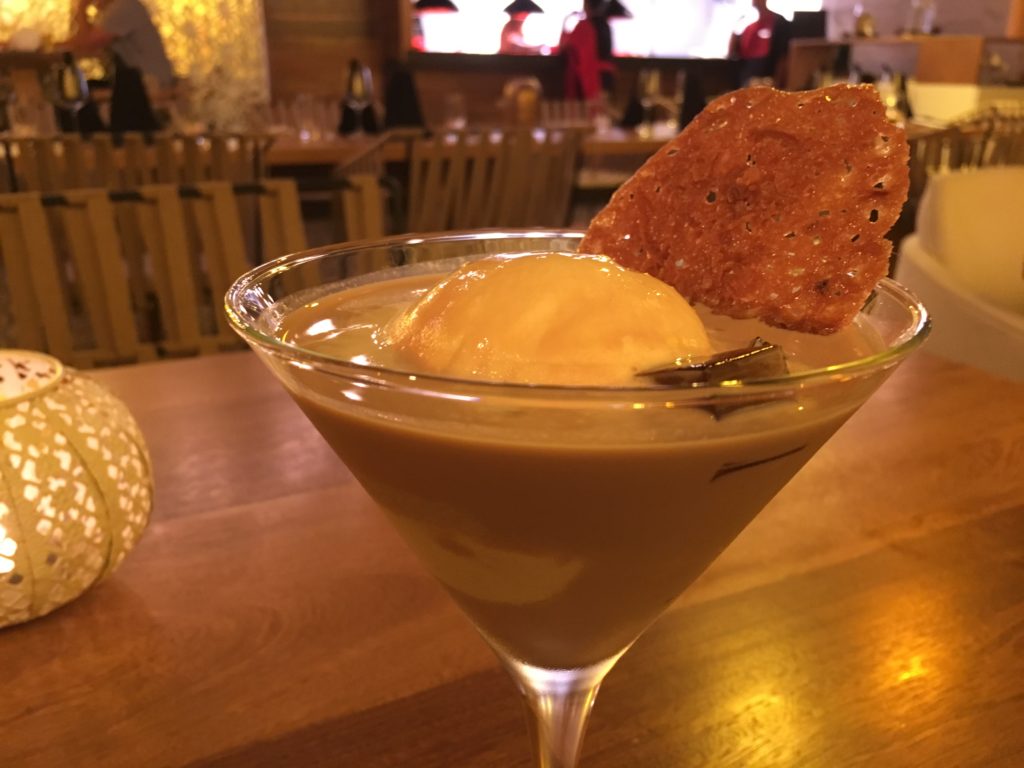 Prices at Dai Restaurant
Prices for appetizers range from 20-119 pesos.
Soups 80-85 pesos.
Main courses 95-210 pesos.
Desserts 80-125 pesos.
Cash and credit is taken at Dai Restaurant.
Hours of operation
Dai Restaurant is open daily from 6:00pm-11:00pm.
Where is the Dai Restaurant?
The Dai Restaurant is in the Live Aqua Hotel on 30th Street between 5th Avenue and 1st. Avenue. The entrance is open to 30th Street. You do not need to enter the hotel. Street parking is available.
Are you interested in learning about other restaurants in Playa Del Carmen? See our full restaurant guide here.
If you would like to visit the Live Aqua Hotel and also be able to visit the Dai Restaurant, see what a Live Aqua day pass is like here.
Have you been to Dai Restaurant? What did you think? Let us know in the comments below, we would love to hear from you.