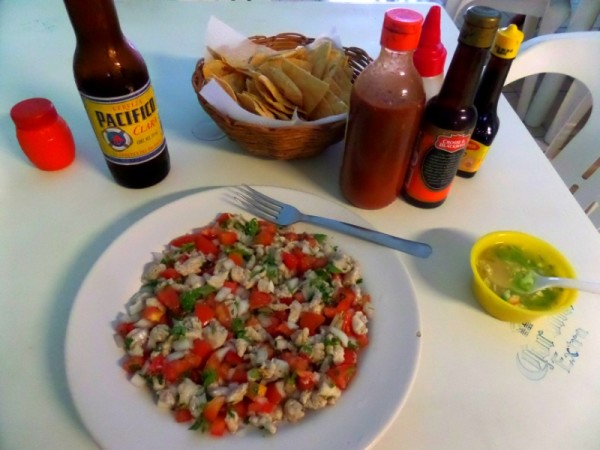 This simple little restaurant is as local as it gets! In fact we have passed by this place thinking it was someone's house. There is not even a sign outside. We only learned about it because A local names Armando told us about it.
This is the type of place that has been around for years and nothing has changed on the menu, it is just simple food served up daily, and in this case it is seafood. They have plastic tables and chairs and is the type of place you have a beer with your seafood. There ceiling fans running to cool the place and one wall is lined with a colorful underwater mural that will keep your eyes busy while you wait for your food (although service is quite fast here).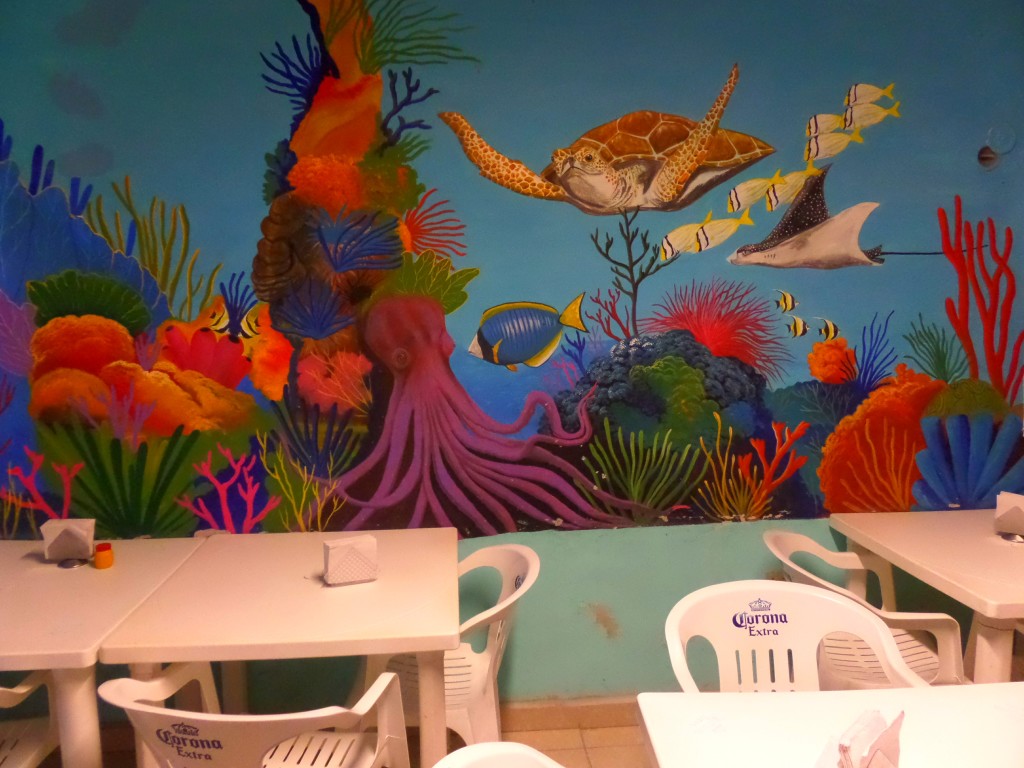 The menu
There are seafood soups, ceviches that range from 100 pesos to 210 pesos, seafood cocktails that range from 70 pesos to 120 pesos, plates with things liked fried fish for 100 pesos, seafood tacos are 14 pesos each, beer is 25 pesos.
The food here is basic and no revolutionalty recipes, just humble food, decent prices and a really local feel which some people seek out. We do reccomend the ceviches over the tacos. Even though in the photo below the taco looks good, the ceviche is better. The quality of the food is good here.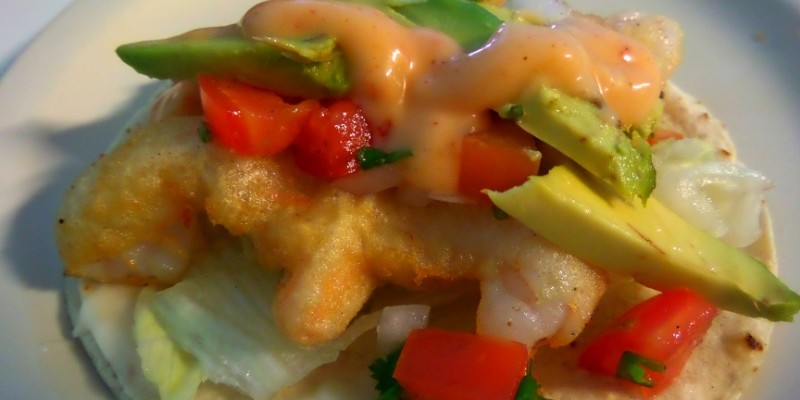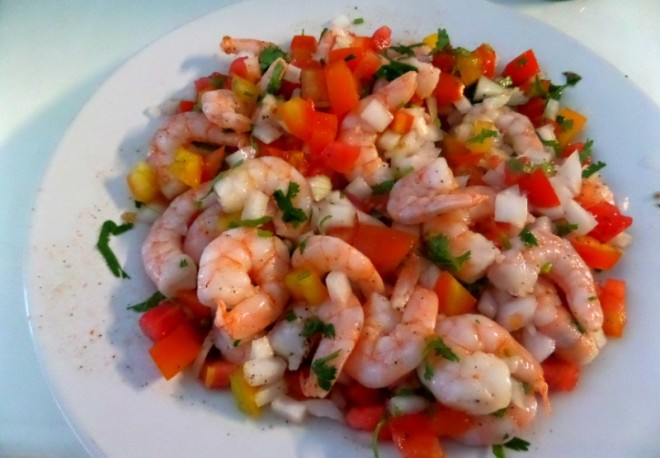 Be sure also to check out our other seafood restaurants in Playa Del Carmen here.
*For more restaurant reviews and information see our full Playa Del Carmen Restaurant Guide here.
Hours
Open daily from 10:00am-7:00pm
Location
Cockteleria Rodimar is on 20th Street between 30th Avenue and 35th Avenue on the north side of the block. On the corner of 30th Avenue is the new two story Nativo Restaurant. Look for the blue front of the building.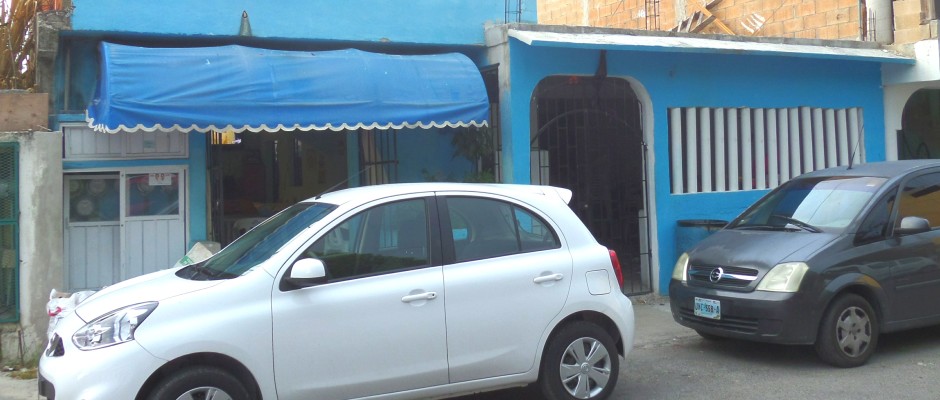 Have you been to this restaurant? What did you think? Do you like local restaurants like this? Let us know in the comments below. We would love to hear from you.