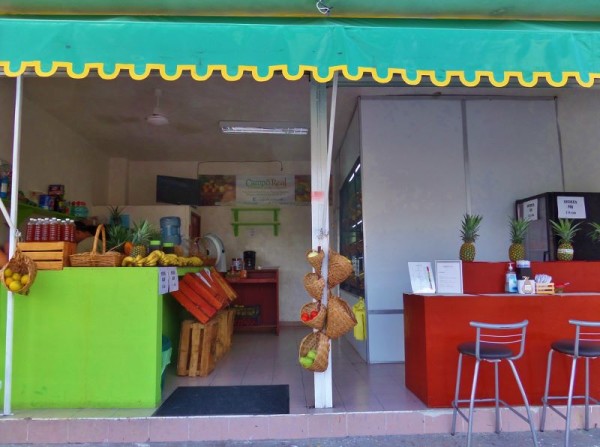 Campo Real is a not reall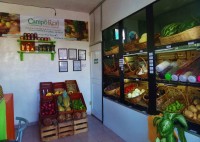 y a destination for tourist but you might want to know about this place if you are in the area. They have easy access of the highway and are right behind the water company, so if you are there paying your bill you are just around the corner from this place. If we did not tell you about it you might not have ever know they existed.
Campo Real serves up a inexpensive juices, liquados, salads and sandwiches. They also have a small selection of fresh produce to buy. They are a friendly bunch of people and you can get a healthy inexpensive snack or meal here.
Prices
Aguas or blended fruit and waters are 15 pesos for a small and 30 for a large. Juices are (Orange and Grapefruit 15 pesos for a small and 30 pesos for a large) beat , pineapple, carrot, green juice and mandarin juice are 25 pesos for a small and 40 pesos for a large.
Salads range from 30-80 pesos. Sandwiches are only 20-35 pesos. The sandwiches are on whole wheat bread and are healthy selections.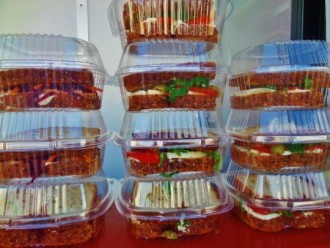 Location
Campo Real is on 45th Avenue between 16th Street and 18th Street (This is almost behind the water company office Aguakan)
Calle 45 entre 16 y 18,  Playa del Carmen, Quintana Roo 77710
Hours
Monday-Saturday 6:00am-3:00pm
Closed Sundays
Phone
984-147-8073