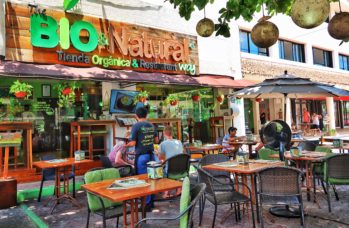 Bio Natural Restaurant & Organic Store
Bio Natural Restaurant and Organic store was one of the first ones in Playa Del Carmen to bring healthy eating options. It has stood the test of time and now offers two locations for both tourist and locals. Bio Natural makes it easy to eat good and shop for ingredients and products for those making healthy choices. Here is more about what you can find on the menu and in the organic store.
What is on the menu here?
There is a wide selection of items on the menu at Bio Natural. For breakfast you can find things like fruit bowls, omelets, and hotcakes (all made with healthy options). For lunch and dinner you can find things like their famous quinoa bowls, salads, rice dishes, falafel, pitas, and even some Mexican specialties.
Not to be missed are their delicious cold pressed juices. You can get them mixed with other ingredients or just one ingredient. Also not to be missed is their brownie with ice cream! It will make you want to come back again and again!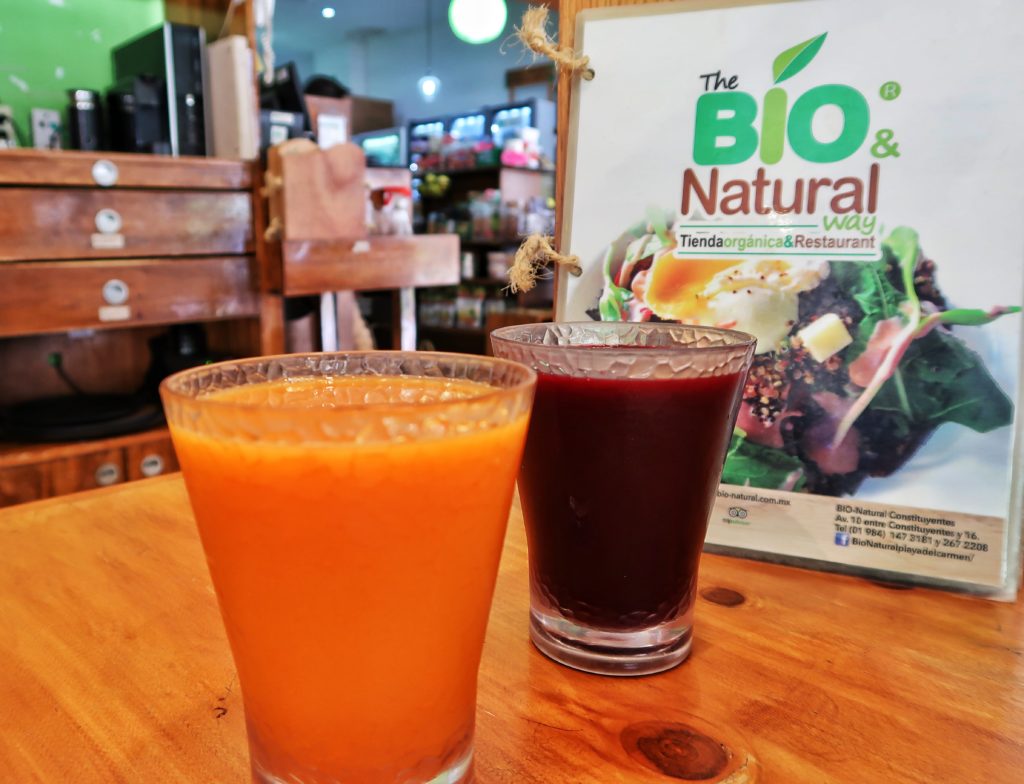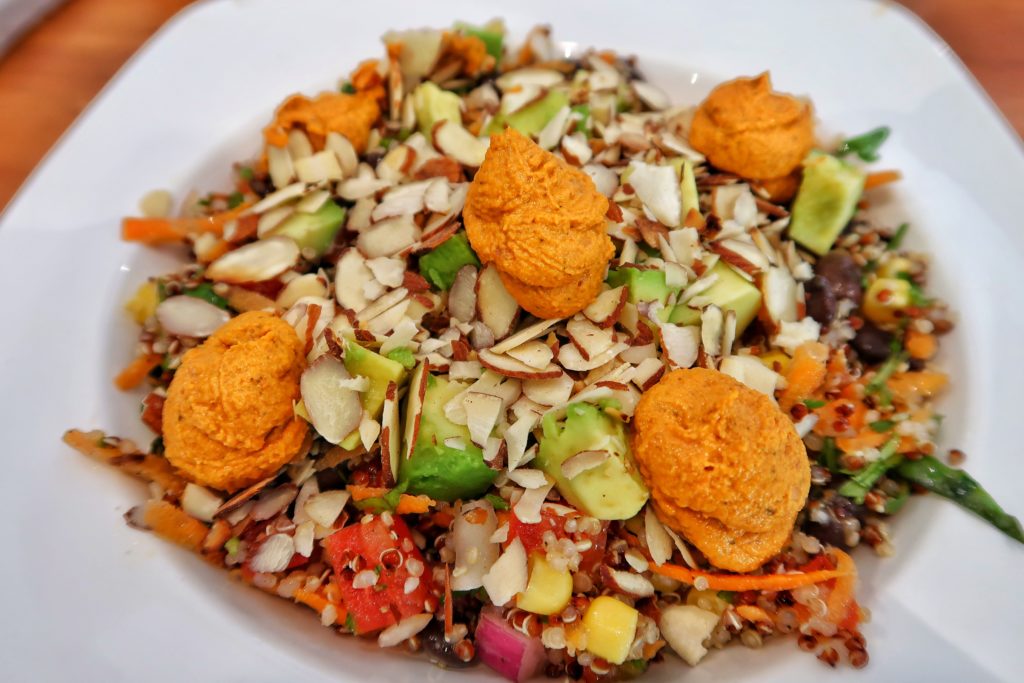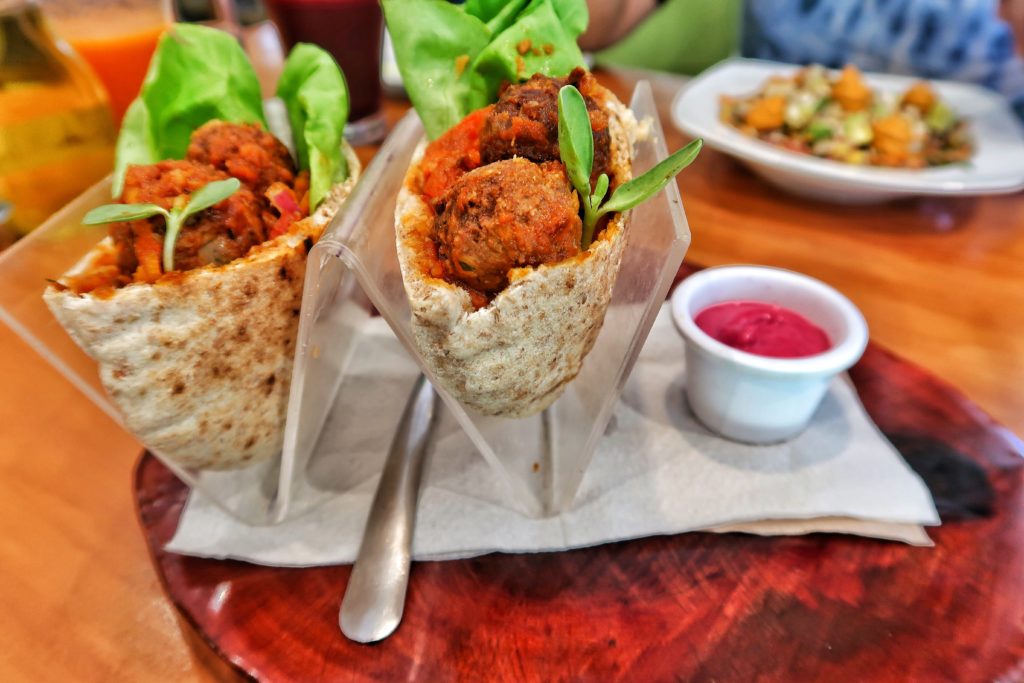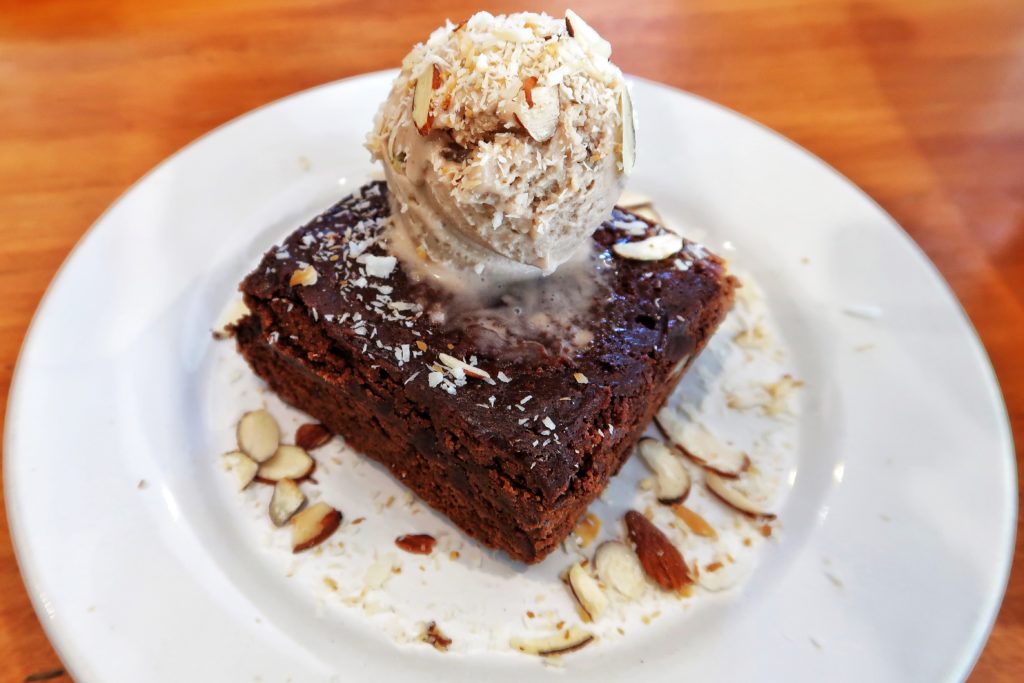 Menu prices at Bio Natural
Here are some sample prices you can expect at the restaurant. These are very reasonable prices compares to Playa standards.
Breakfast items: 65 pesos-169 pesos.
Cold pressed juices 45 pesos-80 pesos.
Lunch and dinner items 96 pesos-149 pesos.
What products do they sell in the organic store?
Their stores have one of the largest selections in Playa Del Carmen of vegan, vegetarian, organic and gluten free items. Some of the products are made by them and others are well known brands.
Some of the things you can find are gluten free flours and breads, beauty products, healthy snack food, vegan ice cream, protein powders, teas, nuts, and meatless products.
One nice feature they can help you with is understanding and getting to know products. Sometimes there are samples out for you to try but there is also someone there in the mid day and late afternoon to explain products. This can be very helpful if you are new to these types of products.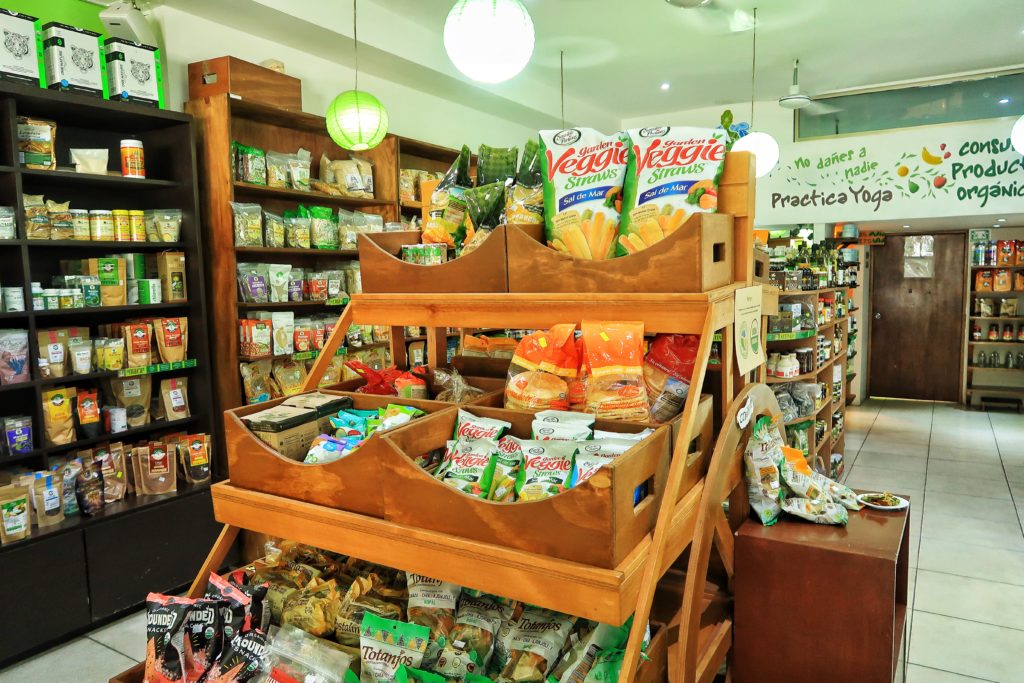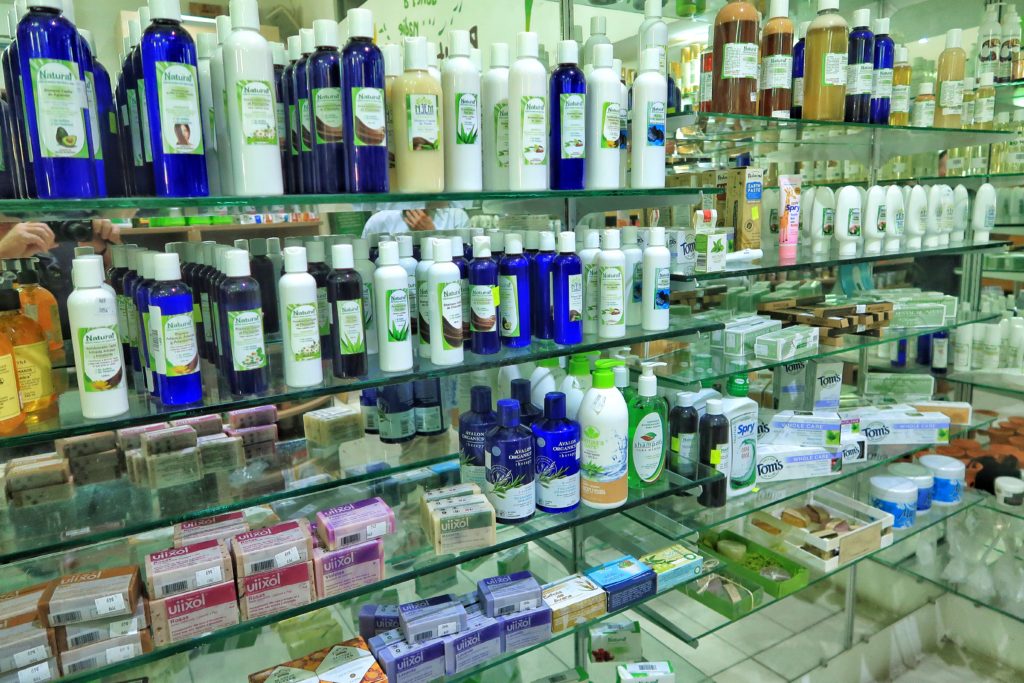 Hours of service
Breakfast is served from 8:00am-1:00pm daily
Lunch and dinner is served from 1:00pm-11:00pm daily.
Where are the locations of the Bio Natural Restaurants & Organic Stores?
There are two locations for Bio Natural in Playa Del Carmen. The first is on 10th Avenue between 16th and Constituyentes Avenue. This location is good if you are in the center of Playa Del Carmen and want to stop by. There is some parking in front of the restaurant.
The second location is 5th Avenue between 40th and 42nd Streets. This location is good if you live or are staying on the north end of Playa Del Carmen. Street parking is available nearby.
Have you been to Bio Natural before? What did you think? We would love to hear from you in the comment section below.