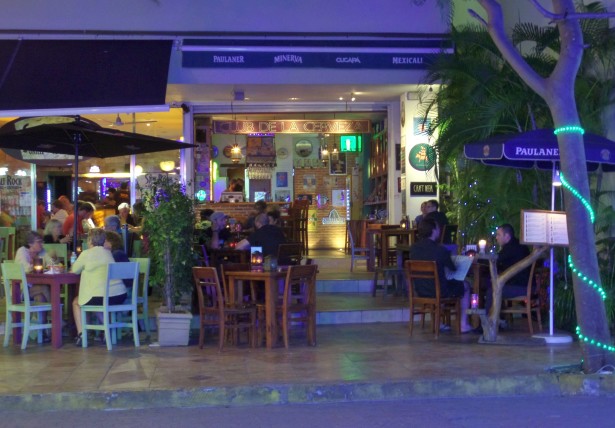 Club De Cerveza
Are you a beer lover? Do you want to experience what Mexico has to offer in craft beers? Do you want to meet other beer lovers? Well we have the prefect place in Playa Del Carmen for you. It is Club De Cerveza right on 5th Avenue.
This place is run by the passionate owner Miguel who loves beer and sharing the joy of all the great beers of the world. This is THE PLACE for beer lovers in Playa Del Carmen. They have about 75 beers on the menu and 25 in rotation. About 60% of their beers are also from Mexico and can give visitors to Playa Del Carmen a great opportunity to taste many beers that you cannot taste outside of Mexico. Many of the Mexican beers come from Mexico City, Guadalajara, Monterey and Baja, Mexico. They have two local made beers on tap, the Akumal pale ale and Mundo Maya IPA "The Warrior".
What are beer prices like?
Prices or beers are very reasonable. Other places do offer the same beers for much more. Prices range from 28 pesos to 92 pesos for beer. Come and experience the joy of beer here for much less then you would at home.
English is spoken by staff here, so feel free to come and ask questions about the beers and menu. They are very knowledgeable about everything.
There is indoor and outdoor seating. Smoking is allow outside.
Beer and Food at Club De Cerveza
The beer menu is good reading. They make it a little easier with the country flags to know where beers are from. We do recommend the Mexican beers since this is a great opportunity to try them.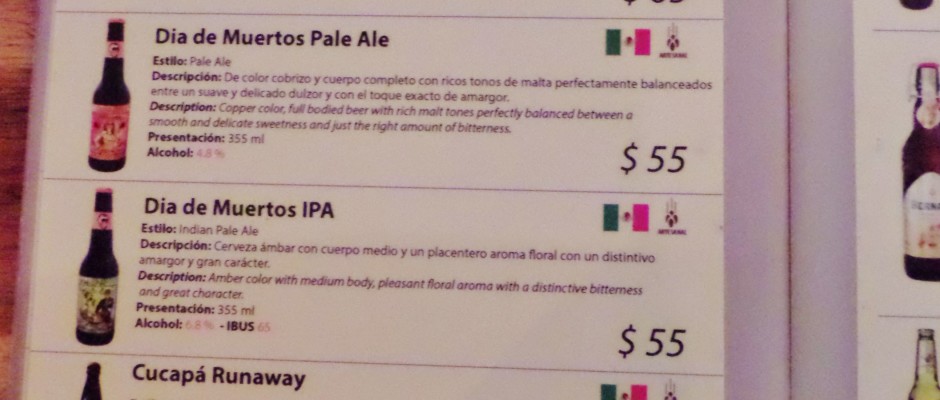 Did you know they serve food also? Yes! They have a creative food menu that is "bar food". They have such things as onion rings and bratwurst.
Have you been to Club De Cerveza? What beers do you like here? Tell us in the comments below.
If you are a beer lover you should check out Carmen Beer Company beers that are sold here. You can see our video guide of the Carmen Beer Company here in our article here.
Hours
4:30pm-2:00am Monday-Saturday Closed Sundays
Phone number for Club de Cerveza
984 147 0635
Where is the Club De Cerveza?
Club De Cerveza is located on 5th Avenue between 34th street and 38th Street. It is on the ocean side of the street and sets back a little.