Salads in Playa Del Carmen!
Salade (formerly named Barra Light) is a restaurant in Playa Del Carmen that is here to serve healthy food. Their main thing is salads, and that is actually harder to find in Playa then you might think, so this is a welcome find.
Salade has three sizes of salads you can order then you get a choice of proteins and other salad ingredients (the photo below is the large salad). It is like building your own salad and then picking from a choice for salad dressings.
The restaurant is very clean as it is healthy with friendly service. In addition to salads they have smoothies, bagels and paninis.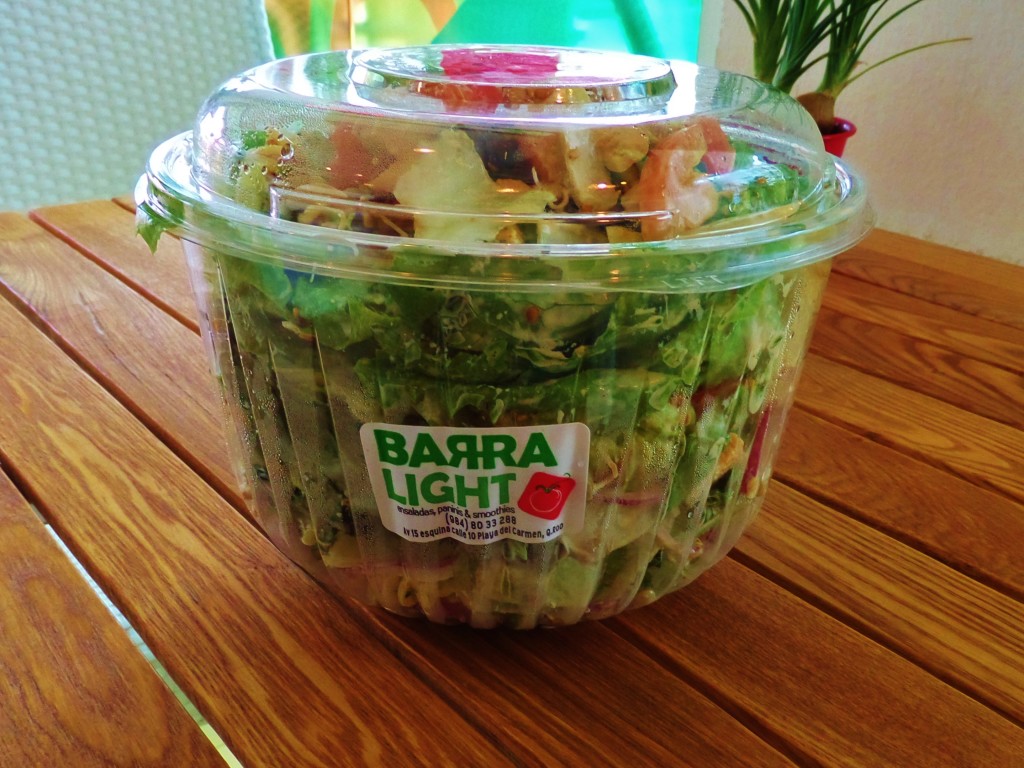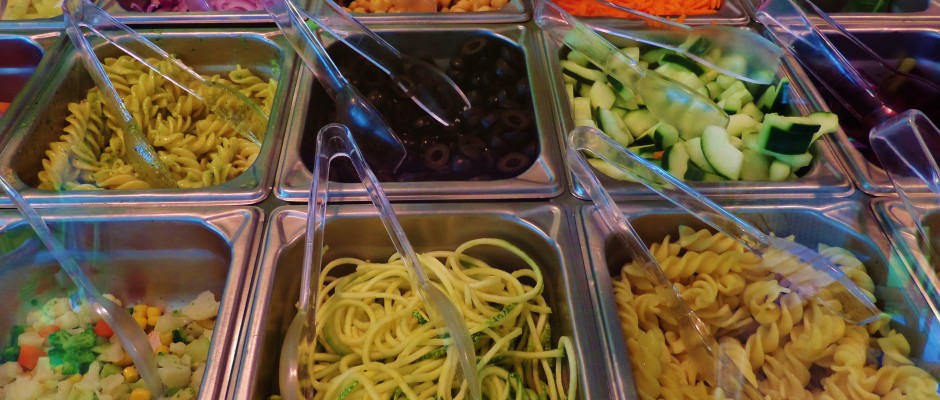 Everyone that has found the place so far has liked it and are repeat customers, so that must mean something. It is a good place to get something light while in the center of Playa Del Carmen or get something to go for the beach. They offer eat in or take out service.
If you are looking for other healthy options for eating in Playa Del Carmen check out our Healthy Eating Guide to Playa Del Carmen here.
Hours
Monday-Friday 9:00am-9:00pm
Saturday and Sunday 10:00am-9:00pm
Location
Check them out at the corner of 15th Avenue and 10th St. That is the corner of the central park in front of the Palacio Municipal. (City Hall).