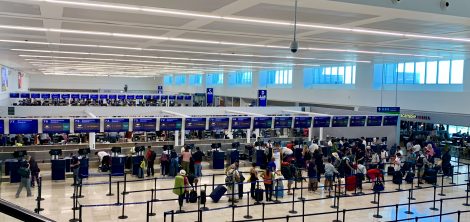 New Restrictions and Requirements for Traveling
What normally is the high season for the Riviera Maya, this winter season is starting to face difficulties. There are new requirements for travelers and local restrictions that could have a 1-2-3 punch for tourism in the Riviera Maya. This comes at a time when many are experiencing winter and we are enjoying great beaches, near perfect weather and what is normally is high season. It is sad too see because the Riviera Maya has been open and operating for nearly 7 months now in some form and everyone has been working hard to safely stay open. Some things aren't under the control of Mexico and it goes to show how we are all connected and in this fight against Covid. Here are the latest updates that will affect international travelers.
Returning the United States or Canada? Possible self quarantine requirements
Just added to the list of possible travel requirements is the need to self quarantine after returning to the United States. This is a new executive order from the White House and will take a little time to flush out the details. For example, will this apply only to countries where Covid test are note available before returning? Will this apply to people who have been vaccinated? How strictly will the self quarantine be? And how will it be monitored? If it is like Canadas requirements to quarantine after returning home, it will be a stricter requirement that is monitored. This will definitely have an impact on people To see the exact executive order from the White House, see the link here.
Requirements for Canadians traveling abroad
Canada has a more stringent travel policy in effect for a while now. Residents have been required to self quarantine for 14 days after returning to the country. This has kept a lot of travelers from Canada, from visiting Mexico this year. Most people state they do not have the time to take off from work for a trip and staying at home for two weeks upon return. This is on top of health concerns for traveling during a pandemic. So the Canadian travel market to Mexico has been far less for 2020 and going into 2021. We would estimate it to be about 85% less than normal.
As of January 7th, 2021 there are updated requirements for Canadians. For the most up-to-date information for Canadians, see the official website here.
New travel requirements for people entering the United States
Starting on January 26th, 2021 people entering the United States need to have a negative Covid-19 test before boarding a flight. We have a full article on that here, along with where to get tested in Playa Del Carmen. This has made some question a vacation to the Riviera Maya because of the cost of a test and the possibility of testing positive and having to wait to travel home. Since the rollout of these new requirements, the Riviera Maya has adapted. Some of the large hotels are providing free test to guests so they don't have to go off the property to get them. Other hotels are offering low cost test to guests and a reduced rate if people do test positive.
The one positive impact will be that tourists should be responsible travelers and follow health protocols to ensure the good health of all around them.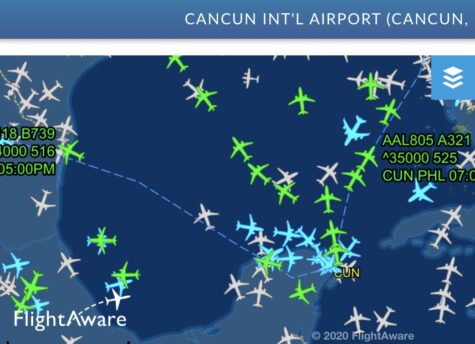 More restrictions in the Rivera Maya and Playa Del Carmen
The reactivation plan for the Riviera Maya is controlled by a traffic light program. This plan has 4 traffic lights which indicate the level requirements and precautions. It starts at red for extreme caution and closures, then orange, yellow, and green with the all clear. We have been at yellow for a few months, but now as of January 25th, 2021 we will go back to orange for the northern half of Quintana Roo state. This is the area that included all the Riviera Maya and towns/areas of Tulum, Playa Del Carmen, Cozumel and Cancun.
The southern half of the state will remain yellow and the neighboring state of Yucatan currently has no change.
Why is the traffic light going back to orange?
This was something that was expected since we just passed through the holiday season of Christmas and New Years. Many local families and groups of friends gathered together. This has made the cases go up and changing the traffic light highlights the need to be more careful. We have already had a reinforcement of make wearing in the state. Many tourists, especially in Tulum were not wearing masks. This made some locals perturbed that tourists were risking the health of others. It also made some of the tourists nervous to be around such people. Hopefully all of the reminders and restrictions can allow people to safely enjoy the area while we pass through the pandemic.
What things will change under the orange traffic light?
Essential businesses will operate as normal.
Places that will only be open 50% are hotels, restaurants, theme parks, historic sites, and tourist services.
Places only allowed to be open 30% are beaches, shopping centers, theaters, casinos, department stores, beauty salons, and churches.
Not permitted to be open are schools, bars, and clubs.
Analysis of how this affects tourists
Overall, most tourists will not really notice much of a difference. Things will be spread out a little more, especially at hotels and restaurants, but as to how they allow 30% at beaches, well this will be a hard one to quantify. Since parks like Xcaret and Xplor are going to have restrictions to the amount of people per day, we do recommend booking ahead meaning buying your tickets here on the official website. This will guarantee the day you want to go.
To see the official website for the current conditions in the Riviera Maya and state of Quintana Roo, see the official government website here.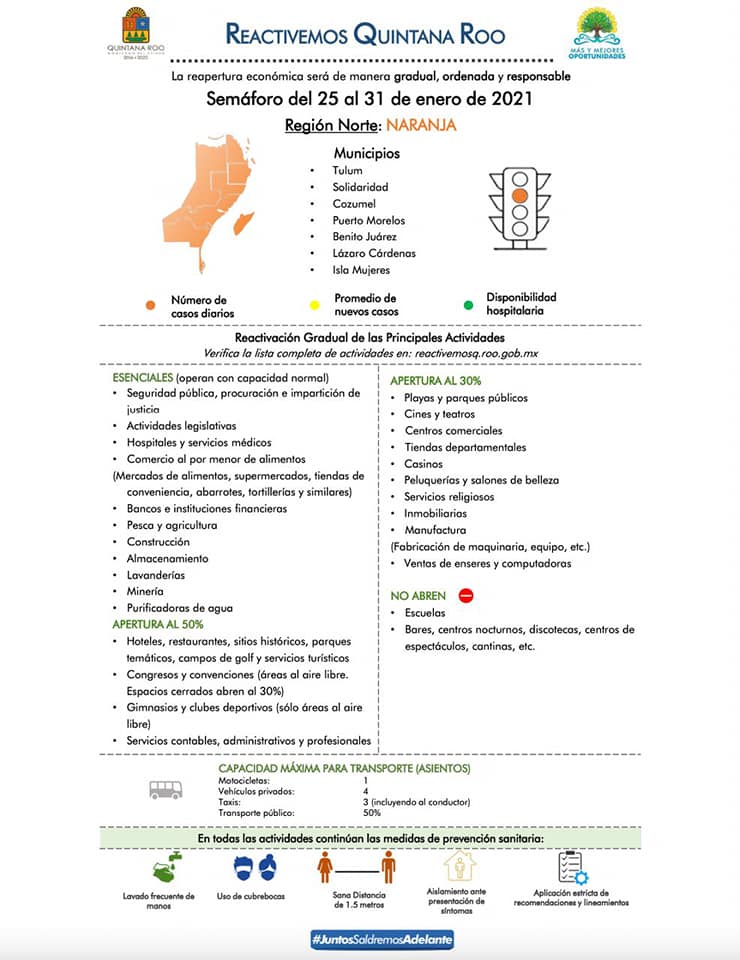 Looking forward to the spring travel season
The above three new travel requirements are going to impact the travel industry here in Mexico without a doubt. We have been fortunate that tourism has been able to operate for much of 2020 unlike many places in the world. We did reach about 70% of normal levels at the peak, but have been declining since late December. Part of the reason of declining numbers was the worsening outbreaks in some parts of the world where many guests come from. This includes the United States and European nations.
There have been bright spots in the tourism sector in the Riviera Maya. One being the large amount of people that work/travel aka digital nomads that spend months in Mexico. Rentals longer than the normal vacation period have been strong. There has also been a lot of new tourists arriving to Mexico that normally travel to other places. This has introduced Mexico and the Riviera Maya to a new group of people. The slower year has also given rise to many renovations including hotels and other construction projects, making the way for updated accommodations for guests in the future.
Hopefully with the new restrictions, cases will go down. Also with the roll out of vaccinations, including those already underway in Mexico, things will improve for a good upcoming travel season. In the mean time, we will be here bringing you updates and new locations to visit on your next trip.