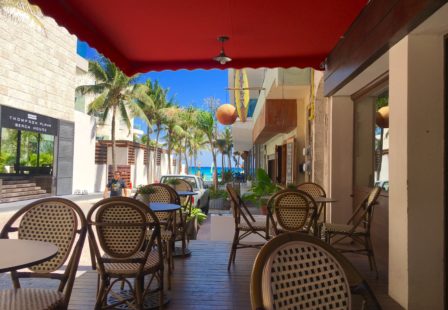 Meet Maison Pierre Restaurant
A new French restaurant has opened in Playa Del Carmen. Maison Pierre is a cute bistro café/restaurant in the heart of Playa and just steps from the beach. Here you can enjoy a café and croissant or have breakfast, lunch or dinner.
What might be one of our biggest recommendations for Maison Pierre Restaurant is the fact the prices are not oh la la fancy. They are very reasonable, making this even a restaurant that locals can enjoy (see our menu prices below).
Maison Pierre has street side seating with views of the ocean, air conditioned interior or the courtyard out behind the restaurant. This can be a good stop just off 5th Avenue to get a respite from the heat and people.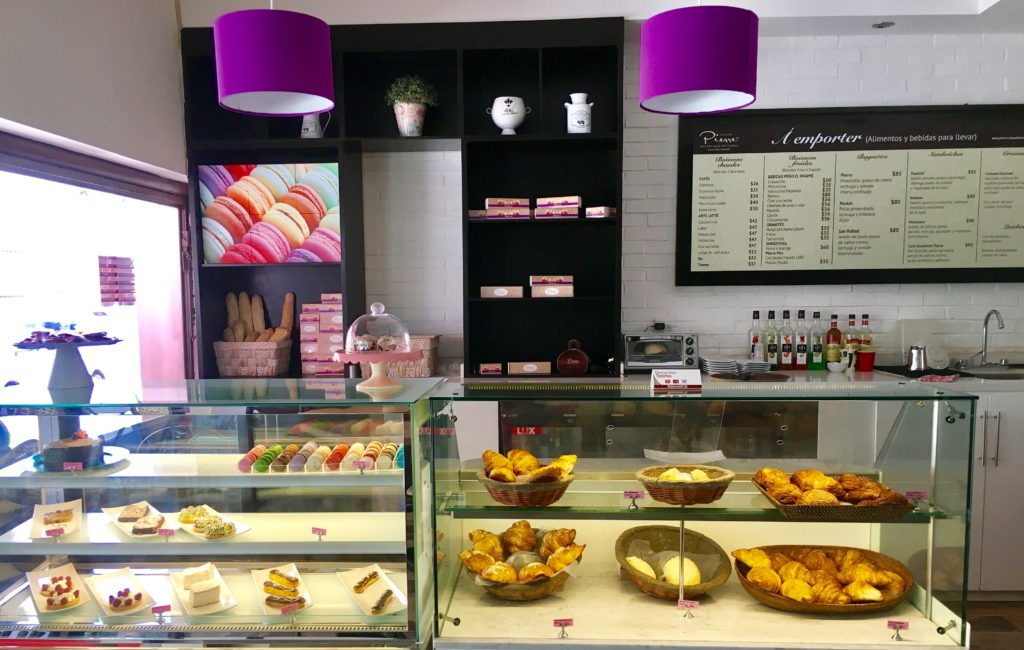 Our video introduction of Maison Pierre
Here is just a brief introduction of this cute café and restaurant.
What is the menu and prices like at Maison Pierre?
Breakfast at Maison Pierre
What could be more delicious then a café with a croissant overlooking the ocean? Start your mornings off light or have something a little more substantial off the menu. We really like the ices coffee drinks here.
Lunch Menu at Maison Pierre
You can start your meal with a soup or salad. Prices range from about 70-105 pesos.
The quiches and crepes section of the menu has options from 80-90 pesos.
The main courses for lunch tend to be baguettes and croissants. These are a very reasonable 80-95 pesos. These are mainly French inspired but there is also an international sandwich section if you are craving something besides French.
Dinner at Maison Pierre
Appetizers mostly range from in the 75-85 peso range. Have a look our for their fun fondue appetizer which is always a nice interactive thing for a group.
Salads range from 95-120 pesos. You can find a French favorite Nicoise to other French inspired salads.
There is a soup and pasta section on the menu. Prices range from 85-165.
Main plates of international origin range from 150-290.
French specialties range from 70-295 pesos and include French favorites like quiche to Coq au vin.
Also on the dinner menu are the baguettes and sandwiches. These range from 80-95 pesos.
Don't forget desserts. They range mainly 17-70 pesos.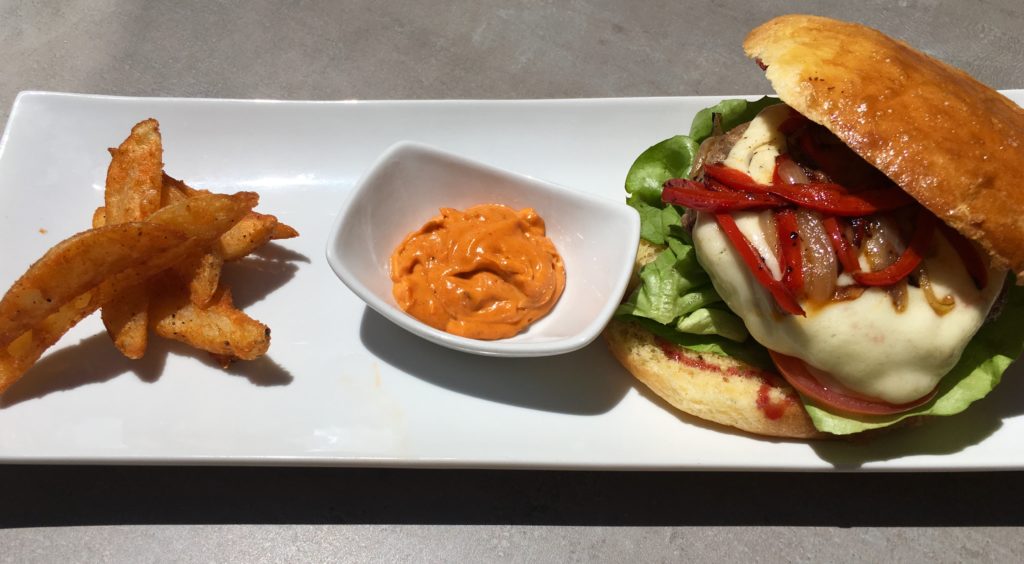 Hours
Monday-Thursday 7:00am-11:00pm. Friday and Saturday 7:00am-12:15am. Sunday 7:00am-11:00pm.
Where is Maison Pierre Restaurant?
Maison Pierre Restaurant is on 8th Street between 5th Avenue and the beach.
Other Restaurants in Playa Del Carmen
If you enjoy learning about new restaurants or just some of the great places to go for a meal, see our full restaurant guide here.
Have you been to Maison Pierre before? What did you think? We would love to hear your comments below.