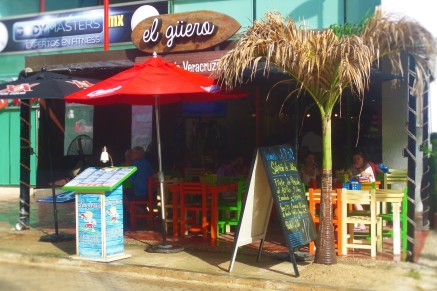 El Güero Restaurant is a Veracruz style seafood place in the north end of Playa. Here is what you can expect if you dine here.
El Güero Restaurant
(pronounced "el wet-toe")
This restaurant has indoor and outdoor seating on the patio in front with a view of 5th Avenue.
When you sit down you have complimentary chips with three salsas and also a seafood broth and sopes (a corn tortilla like shell with sides to hold toppings on). The sopes (pronounced "so-pez") are black bean with chorizo sausage on it.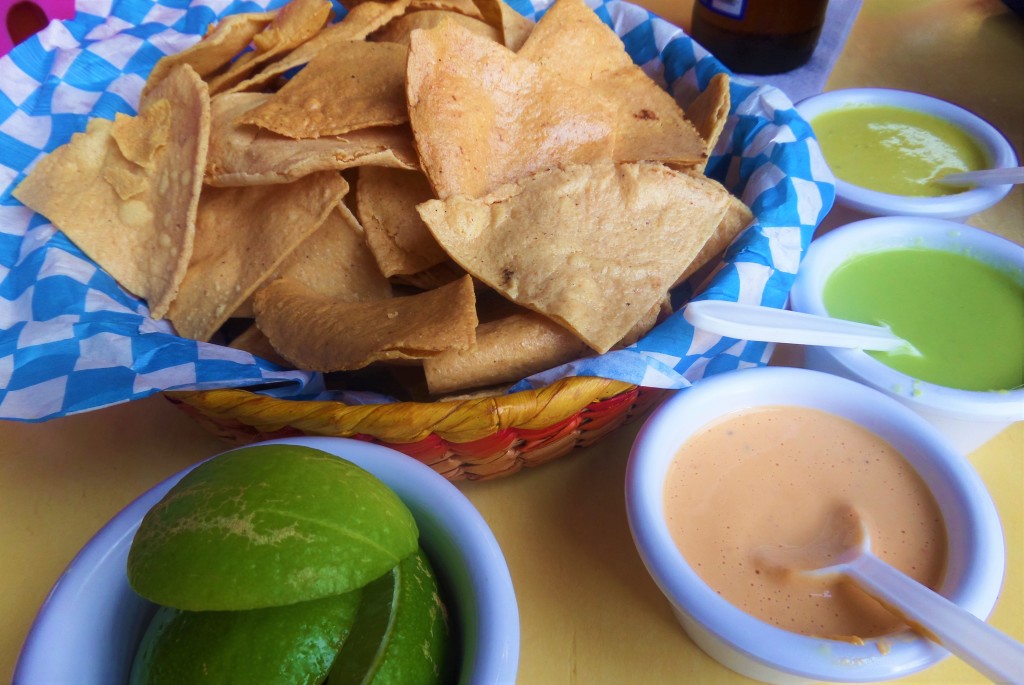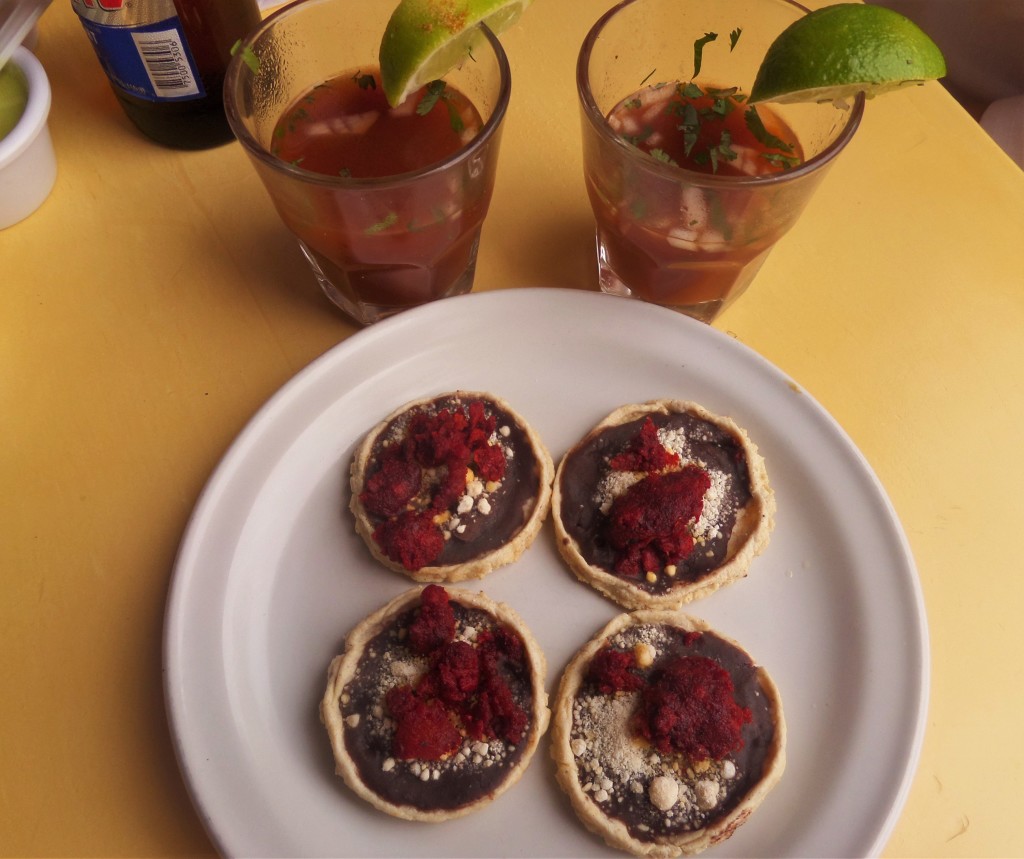 They will bring a plate of fresh fish for you to choose from if you want and they name the fish and prices for you.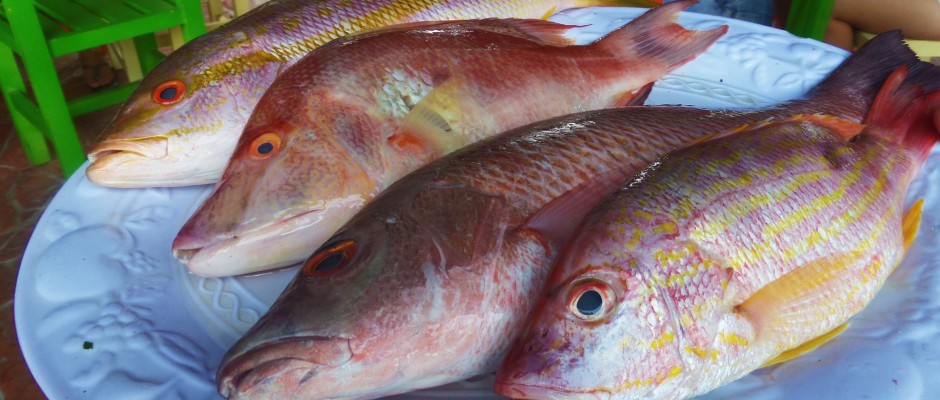 The menu at El Güero
There is a large menu at this restaurant. They have about all forms of seafood you could want. Tostadas, ceviches, cocktails, tacos, whole fish, shrimps in many forms, soups, and fish filets. Prices per person are going to range from about 100 pesos for a plat of tacos and drink to about 220 pesos for shrimp dish and drink.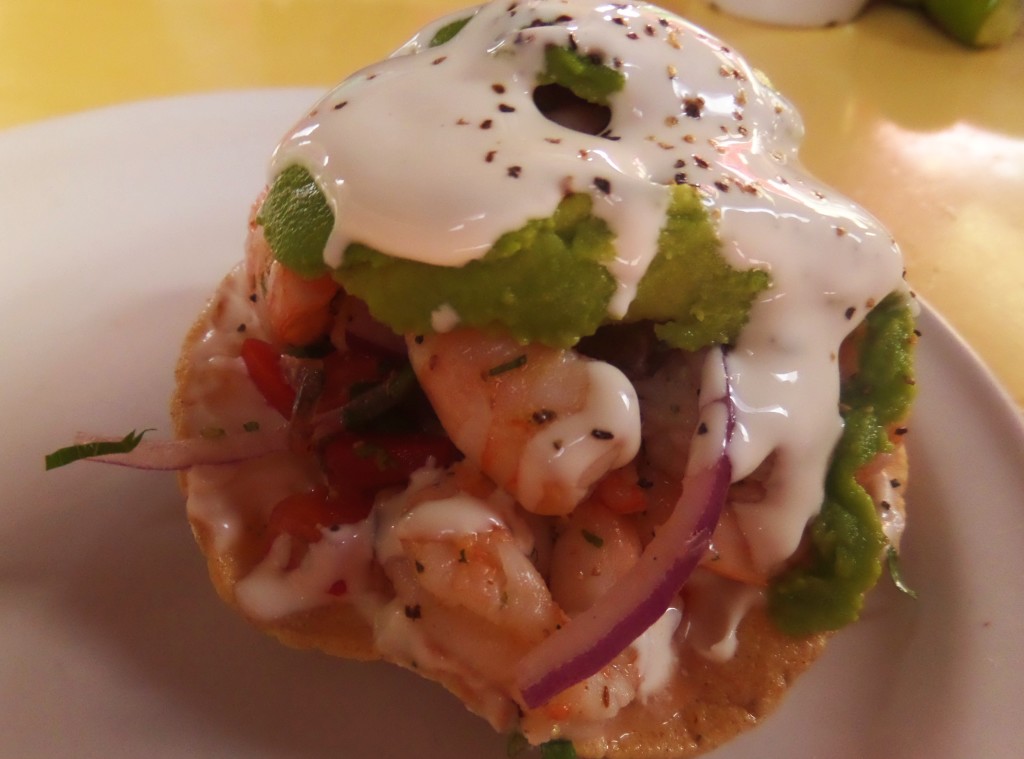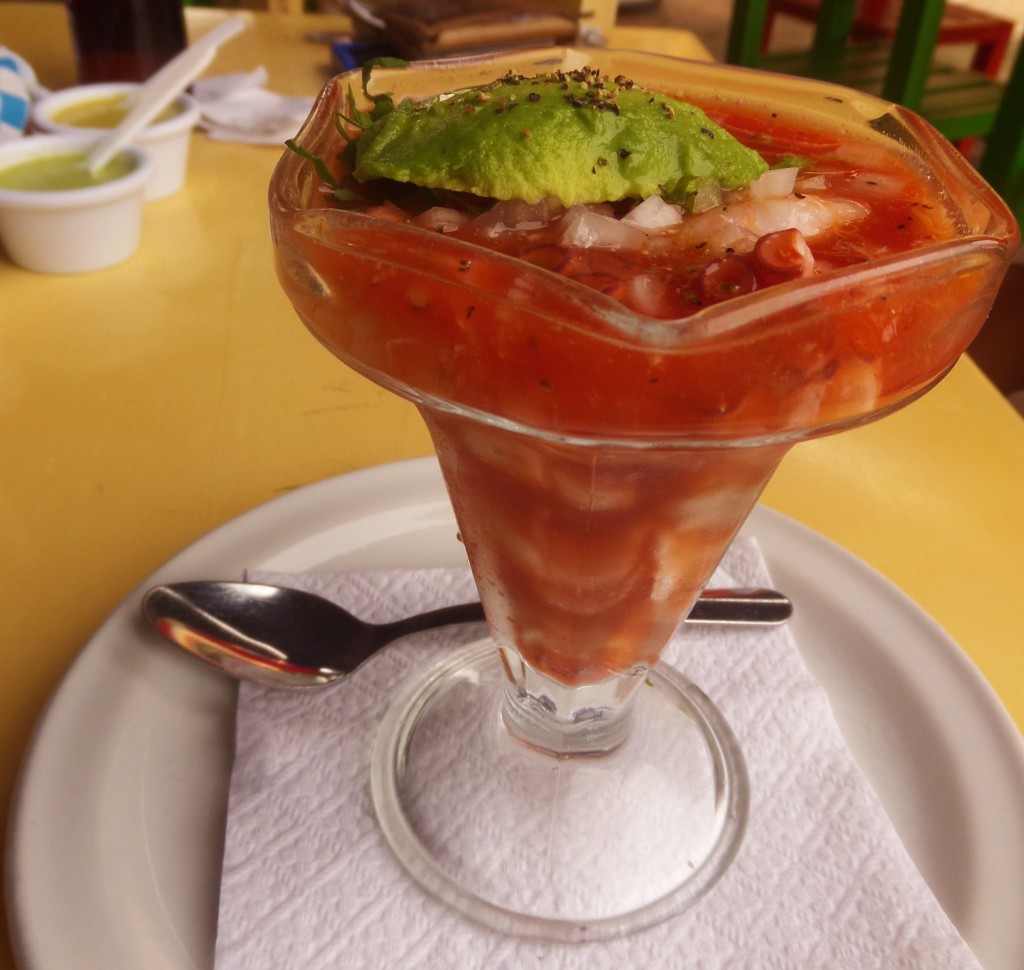 This was the fish ceviche with cilantro. It was a bit lemony and perhaps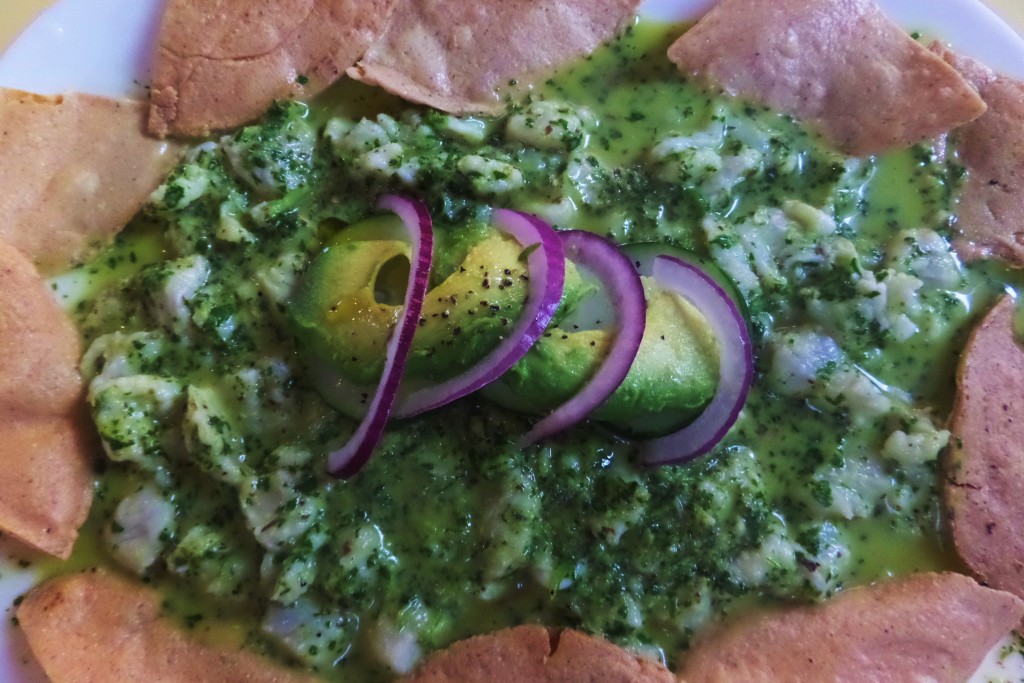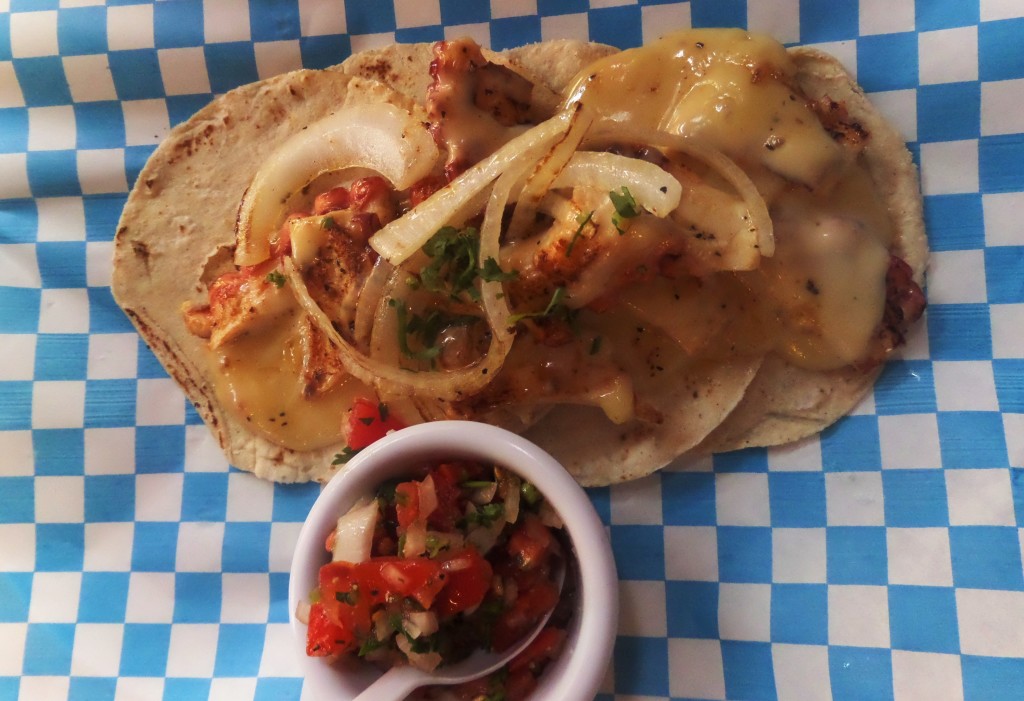 Recommendations
This is a decent (meaning "it is fine" nothing revolutionary) seafood restaurant for a casual lunch or dinner. It is stylized a slightly different taste than other more Yucatecan seafood, so it might be a nice change of pace for you or something a little odd for your taste buds. This restaurant is mid priced among seafood places. There are more affordable ones but they are off 5th Avenue.
For more restaurant reviews and information including other seafood restaurants, see our full Playa Del Carmen Restaurant Guide here!
Hours
Monday-Sunday
10:00am-8:30pm
Telephone Number
984-267-2732
Location Map
El Güero Restaurant is on 5th Avenue between 40th Street and 42nd Street.

Have you been to this restaurant? What did you think? Let us know in the comments below, we would love to hear from you.