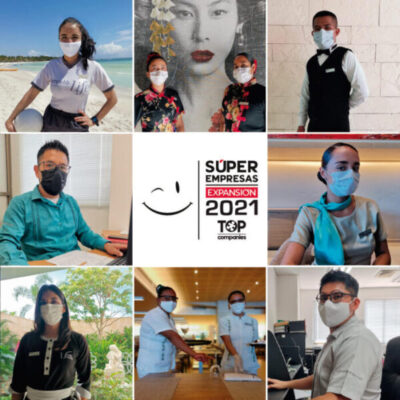 Barceló Hotel Group México is recognized within the "Super Companies 2021" ranking, awarded by Grupo Expansión & TOP Companies
Riviera Maya, Mexico May 7, 2021.- Barceló Hotel Group México, has been recognized within the "Super Companies 2021" ranking as one of the best companies to work for. The selection has been made by Grupo Expansión in collaboration with TOP Companies. "The places where everyone wants to work", ranking made by two large companies in Mexico, Grupo Expansión, a leading media company and highly recognized for its value in the communications industry, and TOP Companies, a leading firm in the diagnosis and strengthening of culture and climate organization.
The main objective of this selection is to find companies with the best corporate and innovative practices that promote a positive work environment. These good practices are evaluated under a scheme of questionnaires for employees and review of practices, policies and procedures for the company.
80% of the evaluation consisted of an extensive questionnaire to employees of Grupo Barceló, an assessment that was based on the following criteria: solid culture, company objectives, clear processes and policies, leaders involved with the growth of employees, genuine interest in continuous improvement, impeccable service, quality in its products and / or services, committed collaborators, adequate working conditions, encourage the development of its collaborators, innovative and profitable companies, but above all a strengthened human quality to offer its employees the best conditions to work.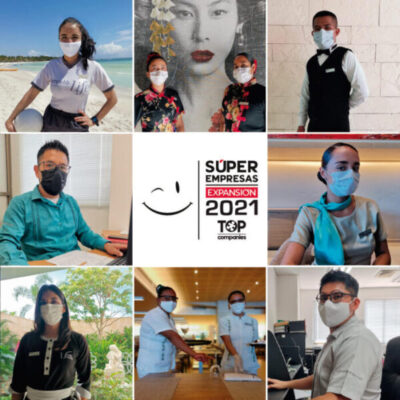 The response from

Barceló

Hotel Group