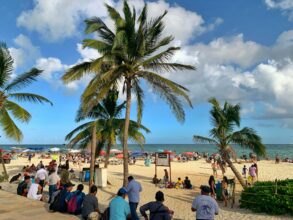 New things in Playa Del Carmen December 2021
We like to keep you updated with things that have changed or are new in Playa Del Carmen and the area. Here are seven things that we notices that are different. Some of these things might have changed recently and not necessarily in December, but we will add the things here for one update.
Bio Organicos moves to a new location
A long time healthy eating and store option in Playa Del Carmen has been Bio Organicos. They were located on 26th Street between 5th Avenue and 10th Avenue. They have now moved to a new location at Avenida 20 and 12th Street. It is right beside the ADO Bus Station. Hopefully this new location will bring them new clients and also be convenient for their existing customers. The new location is a little more accessible if you are driving in the center of town.
What was here before? Well the main floor of this building has been empty for years. We are glad to see it finally being used.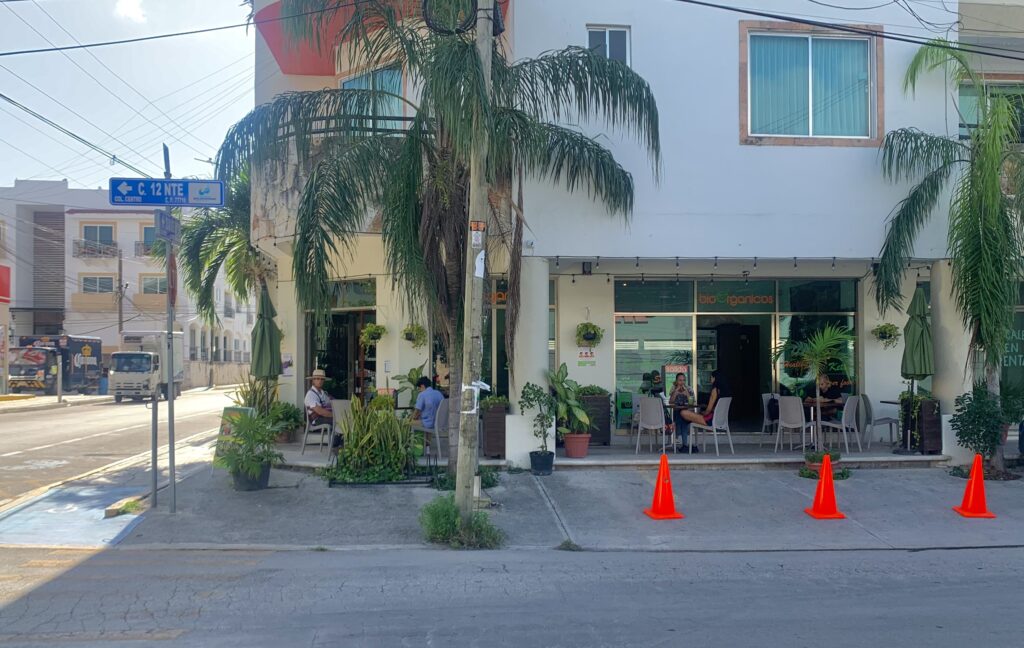 More restaurants opening on 5th Avenue
Restaurants open and close with frequency on 5th Avenue. It can be a delicate balance between being trendy, attractive to tourists and locals, and offering prices that everyone is happy with. After a lull in business in Playa because of the pandemic, it looks like there are some optimistic investors. There are some notable places being opened. One is in the Calle Corazon Plaza right on 5th Avenue. It appears to be a big project and possibly Greek by the name. A second section of 5th Avenue is getting some attention with new restaurants. It is 5th Avenue between 44th and CTM Avenue.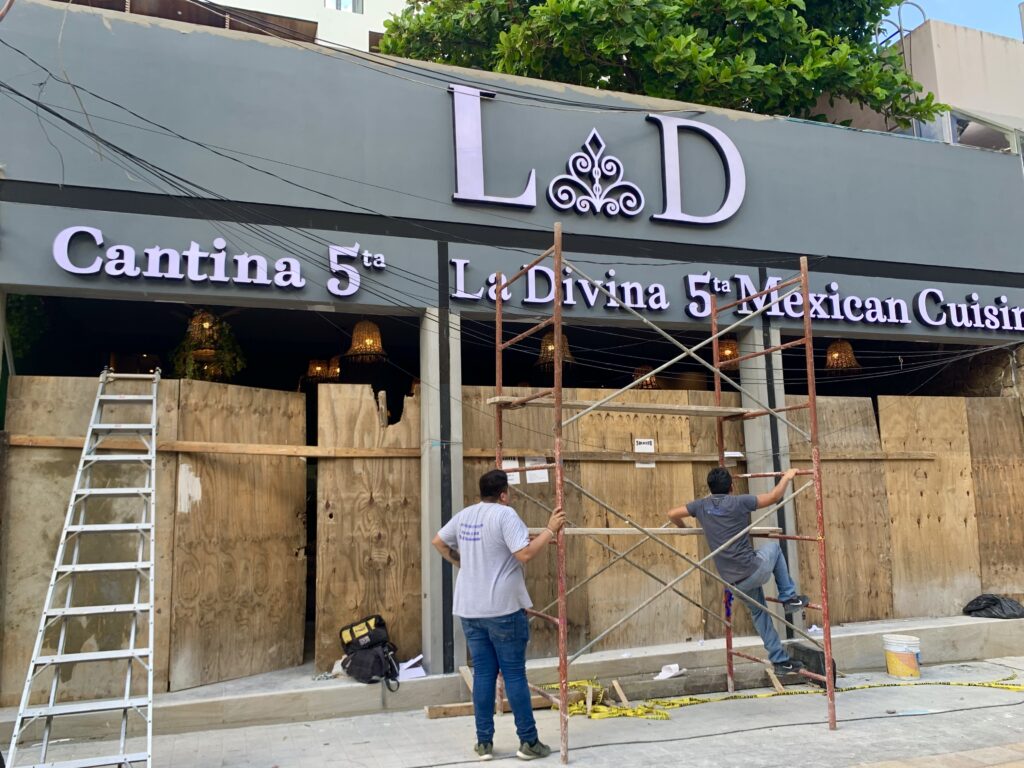 Boutiques in Colosio?
The Colosio neighborhood has been the more affordable rental area close to the center. It houses a lot of digital nomads and people that work at the Paradisus Hotels. As Playa moves north, 5th Avenue beyond CTM Avenue has been getting more cafes and businesses. Now there are even a few boutiques on 5th Avenue in Colosio. This is a change from the small cafes in the area.
One new boutique store is Casa Villana. It is a small home decor store that just happens to have nice style. If you are looking for some home decor, this might be a good stop for you.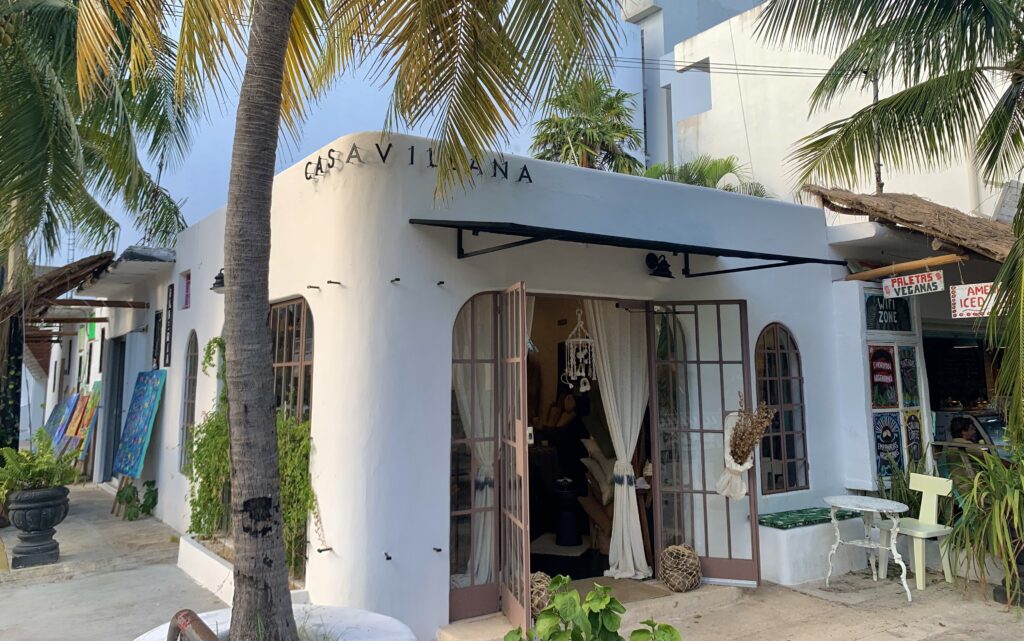 Street vendors cleared from 5th Avenue, but…
There was an initiative to clear street vendors from in front of businesses and from clogging the pedestrian street of 5th Avenue. In the past few years there have been more and more people setting up shop on the sidewalk along 5th Avenue. Some of these are stands that sell tickets and excursions, and others are people from Chiapas selling stuffed animals or purses. 5th Avenue feels a little emptier without them, but makes it easier to walk around.
We give it only a short time before they come back. They are on the side streets now and have not really gone that far from 5th. We will see how long it lasts.
Sol Jaguar store re opens in new location
Sol Jaguar had been long time shop in Playa Del Carmen. It disappeared from its location on 5th Avenue and 4th Street for a while. It is now again in Playa on 5th Avenue between 38th and 40th streets. Sol Jaguar is known for the arts and crafts of Mexico it sells. The owners search around Mexico to bring authentic and well made items to their store. We are glad they are back and we are sure many readers and frequent shoppers of their store will be happy to hear they are back also.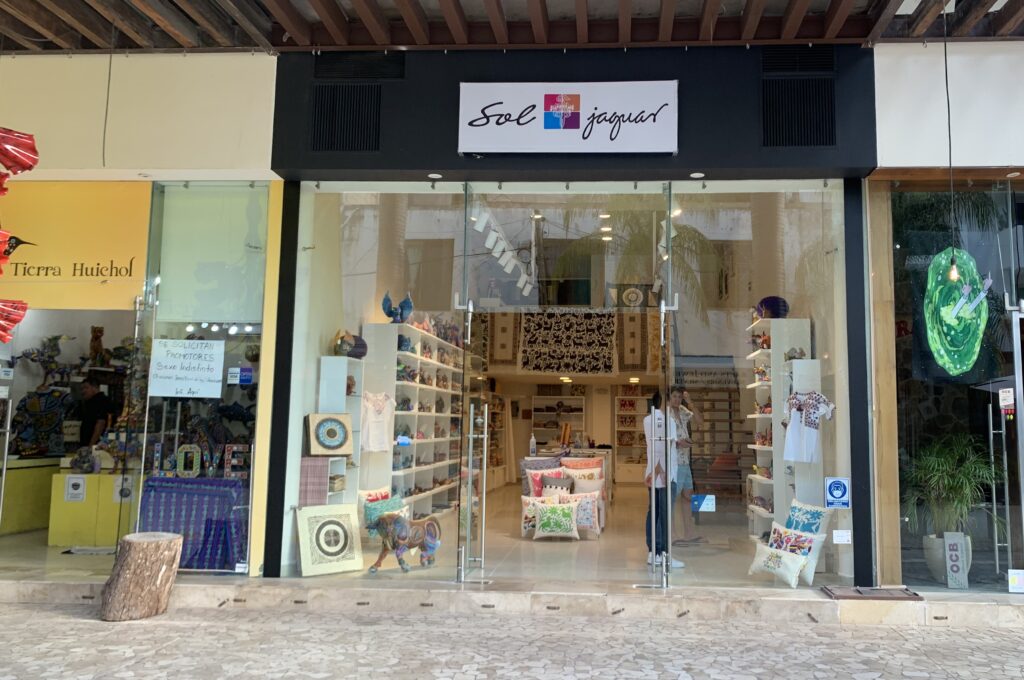 Covid testing in Playa Del Carmen
We get a lot of questions about getting Covid test in Playa Del Carmen. When the requirements were first enacted, we wrote this article and listed some places you could get Covid test. Since then, there are many other places to get tested. It seems like every other block of 5th Avenue has a testing site. So if you need to get a test before traveling, it is very easy to get and pretty easy to find a place to go to.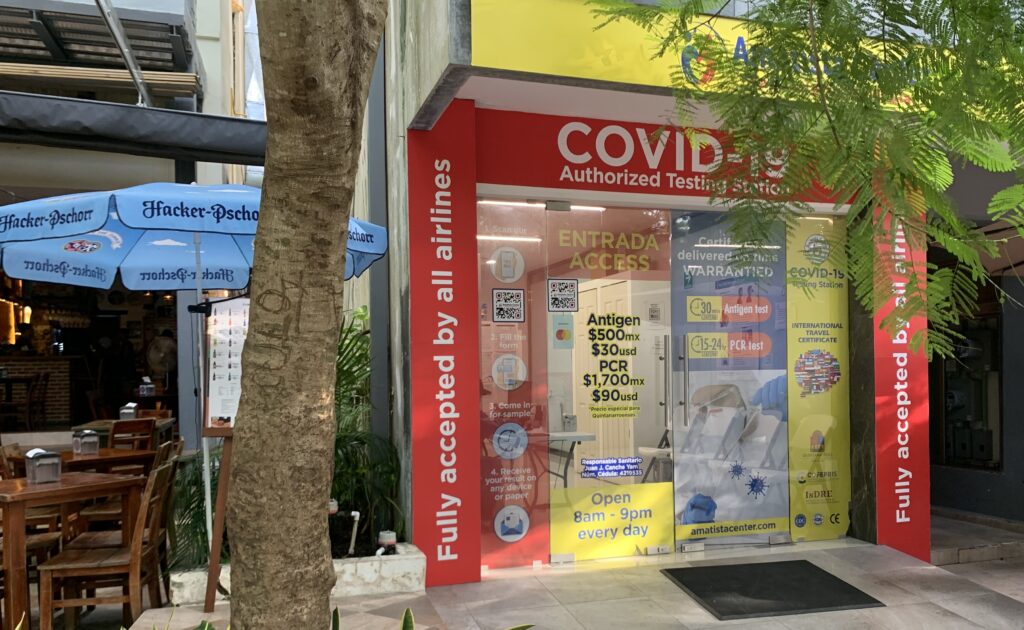 Thanks for reading our article on what is new in Playa Del Carmen. Stay tuned for more updates and news from the area.