Wah Wah Beach Bar-Expats Favorite Beach Club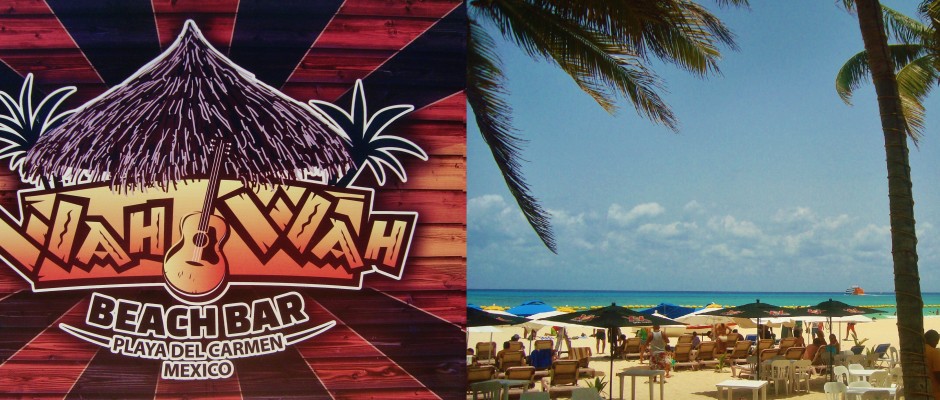 Wah Wah Beach Bar and Club
Update: March 15th 2018 Wah Wah has closed it's doors.
Playa del Carmen is all about the beach and everyone likes a beach club to relax at and have a drink.  Wah Wah Beach Bar and Club is the English speaking crowds favorite beach place for hanging out.
Why is it so popular? Well they have a large white sandy beach (see photo), lots of beach chairs available, cheap drinks, live music, Sunday buffet, easy speaking bilingual staff, and menu food served throughout the week. What more could you ask for?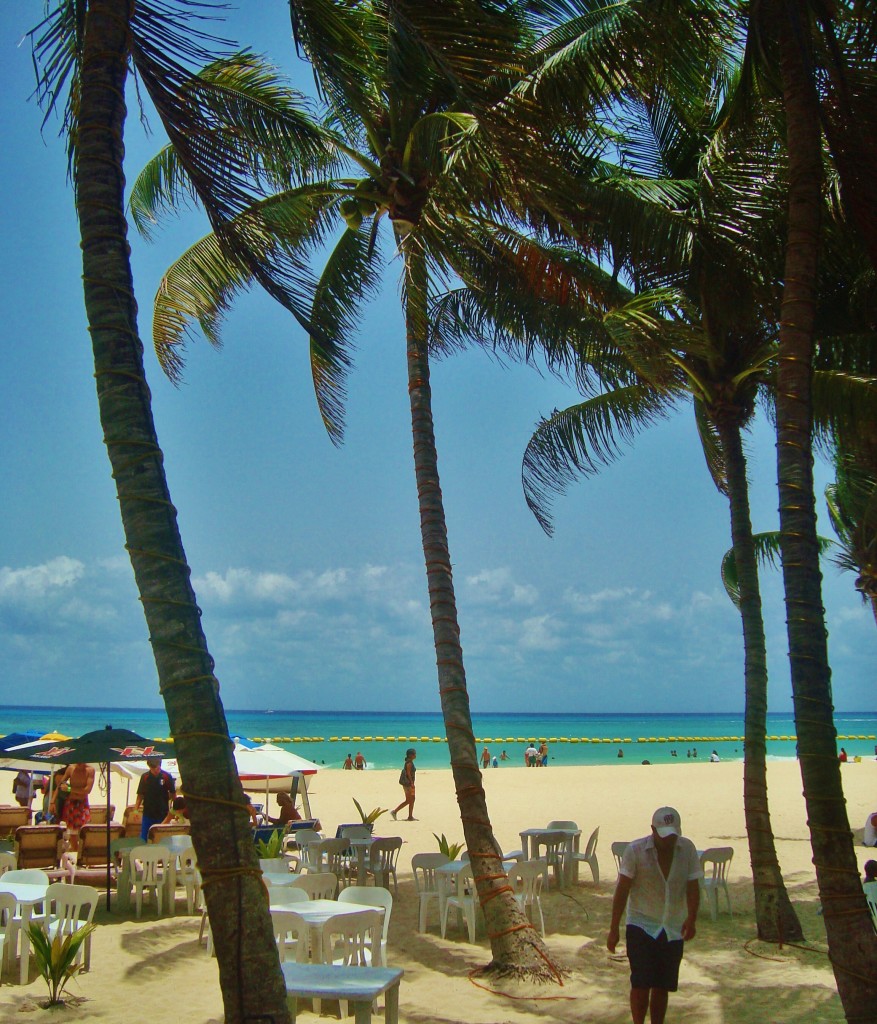 The beach at Wah Wah
Service starts at 10 am each day. Lay and enjoy the beautiful beach and order drinks. This beach made it on out Top 5 best beach list for Playa Del Carmen. Of course everyone's  choice of beach is a little different but if you like having beach service, a wide beach, and close to the downtown, then this is a really good option for you.
Listen to live music at Wah Wah
Tuesday-Saturday 1pm-4pm  and on Thursdays-Saturdays 7:00pm-10:00pm
Also at Wah Wah you can catch sporting events, join in community fundraisers, celebrate holidays here with big parties or use this space for rental or events like wedding.
Where is Wah Wah Beach Bar?
Located on the beach between Juarez Avenue and 2nd Street. If you walk down 2nd Street there is a sign for entrance on the right and you can enter the back of the restaurant or you can walk down to the beach and take a right.

So if you are visiting Playa Del Carmen or live in Playa and want a friendly place to go to the beach where you can meet other tourist and have some good food and drinks, this is your place.
Do you want to know what other beach clubs are in Playa Del Carmen? Well we have a guide for that!
Have you been to Wah Wah Beach Bar before? What did you think? Let us know in the comments below. We would love to hear from you.