The Best Place for Candles in Playa Del Carmen!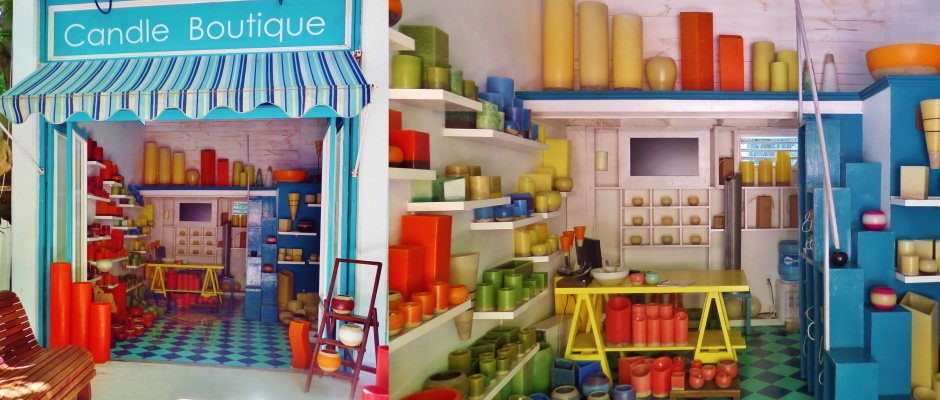 Update: This store closed in 2018.
Tucked away on First Avenue is the Candle Boutique. This small shop offers candles of all sizes and is the authority on candles in Playa Del Carmen. There is even a behind the scene story as to why this store has been around for 11 years in Playa.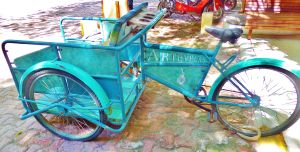 The Candle Boutique was originally called Artevelas. The name was dropped because of the more recognizable name in English for Candles. Artevelas was started by owners from Uruguay. They used a tricycle bike to go around Playa selling candles. It soon became evident that the business was growing and a store was needed. Today the bike stands parked out front as a reminder of the humble beginnings of the  business.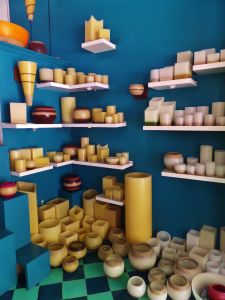 So how does a shop that sells candles survive in Playa Del Carmen? Do that many people buy candles? Or are they that expensive? The answer is pretty simple actually, decoration. Candles make great spa, restaurant, and hotel decoration. In all these places the mood can be set by a flickering candle and soft light. The second part of the equation is weddings. Weddings at twilight or night look so very romantic with candles. Since many people come here on vacation to get married it would be pointless to buy large candles and then have no use for them afterward, so they rent them from the Candle Boutique.
If you also live in the area you can purchase candles for your home here. Prices range from about 110 pesos-2700 pesos, after all some of these candles are massive! The good thing is that you are not going to be burning your money. They are designed to have a smaller candle inside and it is replaceable. This keeps the outside wax candle decorative for a long time. The candles can be outside but it is not recommended for long periods in the sun or heat. They do not melt but will get soft. They do not make scented candles but do recommend buying oils and placing it near the flame.
Brenda that works there speaks both English and Spanish.
Having a wedding?
We asked for people having a wedding in Playa Del Carmen how long should they reserve candles for a wedding. The answer was two months or more in advance. The reason is they often have several weddings going on at the same time as yours. They can make candles to suit your event if they have the time and they also need to organize the logistics if they are delivering them.
The Candle Boutique offers drop off, set up and break down services for wedding or events. This makes it easy for the transportation of the candles. Or if you are working with a wedding planner, they might take care of that.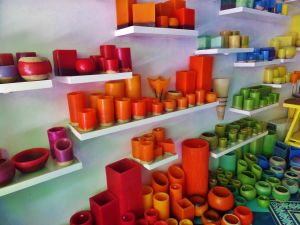 What can they do for you?
The Candle Boutique has a factory here in Playa where they hand make the candles and everything else they make. If you want a special style, size or color they can try to make it for you. There are some colors they do not do but the normal color range is in the photos here in the article.  Some of the other products are resin lamps.
Location
1st. Avenue between 14th and 16th streets. Just a few doors from Siete Detalles store. 1st Avenue is between 5th Avenue and the beach.

Hours
Monday-Saturday 10:00am-1:00pm 4:00pm-10:00pm