Is Soma Restaurant the best place for sushi in Playa Del Carmen?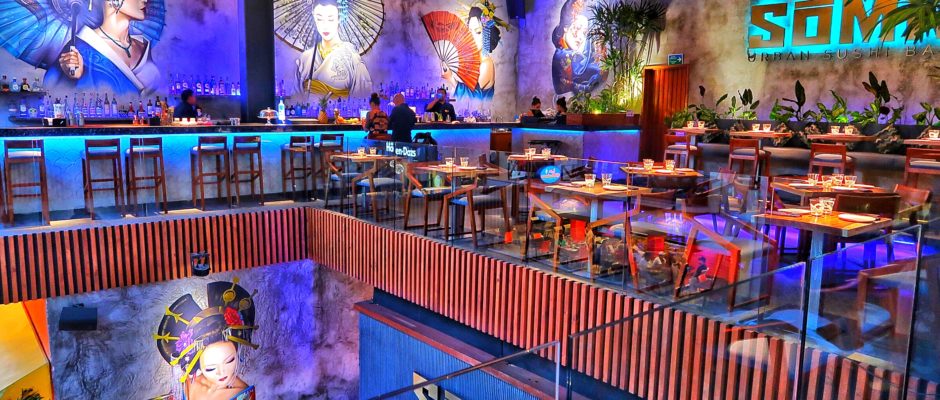 Soma Restaurant
You cannot help but notice Soma Restaurant in Playa Del Carmen. It is open to the street and has large murals decorating the walls. This is taglined as an urban sushi bar. So how is it? Here is our review.
Atmosphere
This is a super trendy restaurant. There is street level seating and open air second level. The walls are all polished concrete and decorated with traditionally dressed Japanese women and Samurai warriors. The murals are striking and very well done. Table deign is clean and even thought was put into the styling of the chairs.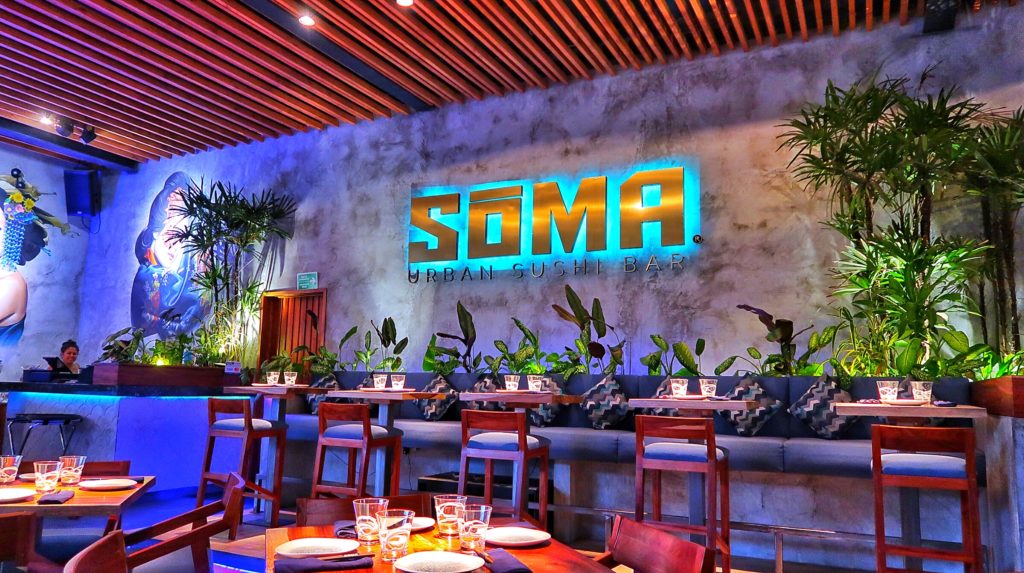 Menu at Soma Restaurant
There is a fairly large menu here. The plates are well presented. The food is appetizing to the eye and taste buds.  Here is an approximation of menu items and prices:
Appetizes (cold or hot) 95-239 pesos.
Tempuras 139-230 pesos.
Salads 95-189.
Soups 89-179 pesos.
Grilled noodle dishes 210-269 pesos.
Rice dishes 65-345 pesos
Sashimi 89-349 pesos.
Nigiri 99-429 pesos.
Signature rolls 165-195 pesos.
Maki Sushi 139-149 pesos.
Premium rolls 225-325 pesos.
Desserts 129-159 pesos.
Cocktails and bar drinks are available here.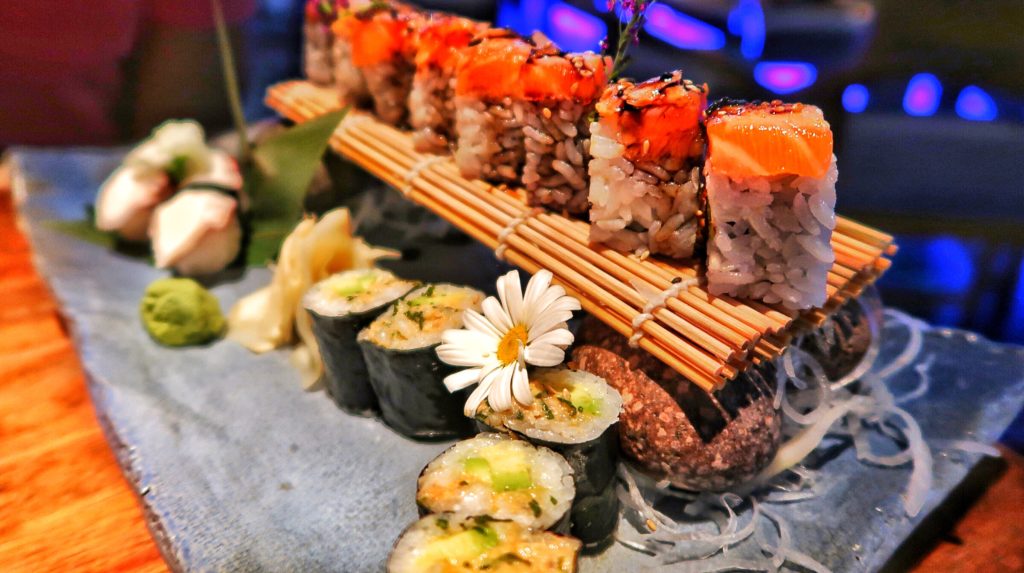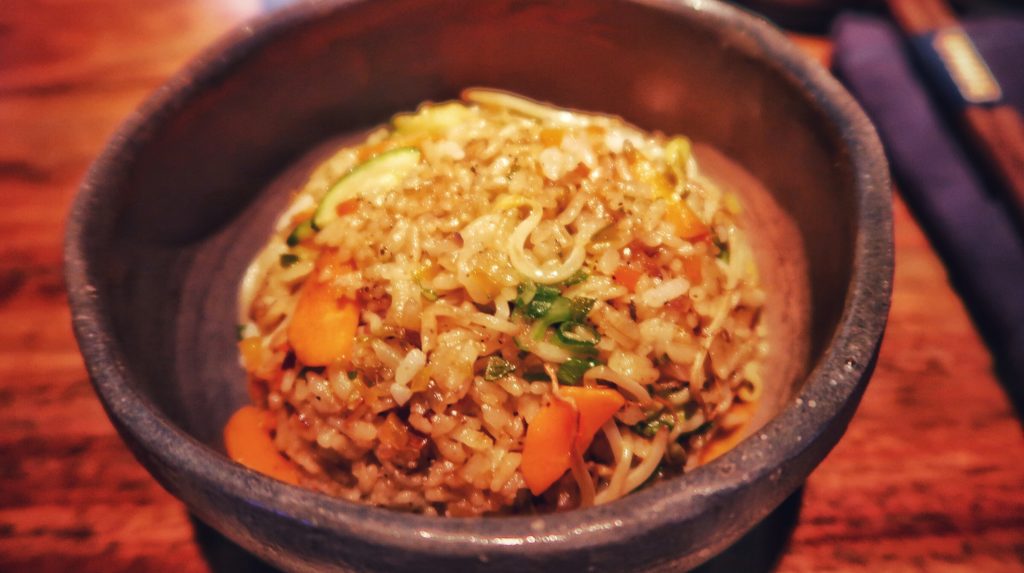 Our recommendations
If you like sushi you should go here! It is in our opinion the best place in Playa Del Carmen for sushi. We hope they keep up the quality.
The only thing we did not like is the prices of some of the drinks. 55 pesos for lemonade is probably one of the highest prices for it in Playa. So go here hungry and not thirsty.
If you live in Playa this can be a fun restaurant to go out for sushi or that special night out. For tourist this is a good spot right off 5th Avenue where you can take in good food and views.
Opening hours
Open daily from 5:00pm-2:00pm.
Where is Soma Restaurant in Playa Del Carmen?
Soma is on 10th Street between 5th Avenue and 10th Avenue. You can pretty much see 5th Avenue from the restaurant.
If you like reading about restaurants in Playa Del Carmen, see our full guide here with links to all the restaurants we have reviewed.
Have you been to Soma Restaurant? What did you think? We would love to hear your comments below in the comment section.